Reveal the Full Potential in Every Student
Reveal Math®, a balanced elementary math program, develops the problem solvers of tomorrow by incorporating both inquiry-focused and teacher-guided instructional strategies within each lesson.​
​In order to uncover the full potential in every student, Reveal Math champions a positive classroom environment, explores mathematics through a flexible lesson design, and tailors classroom activities to student need. These guiding principles allow student to take ownership of their mathematical journey!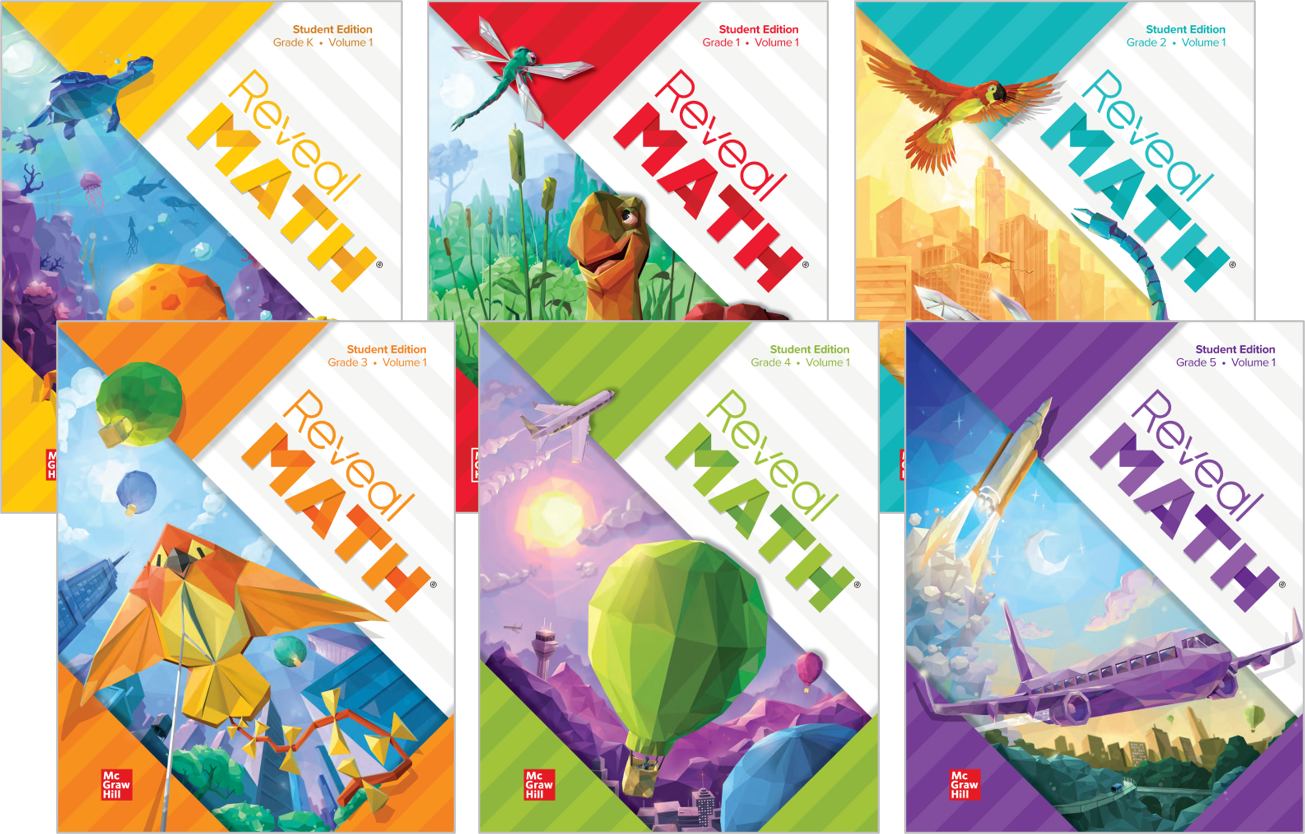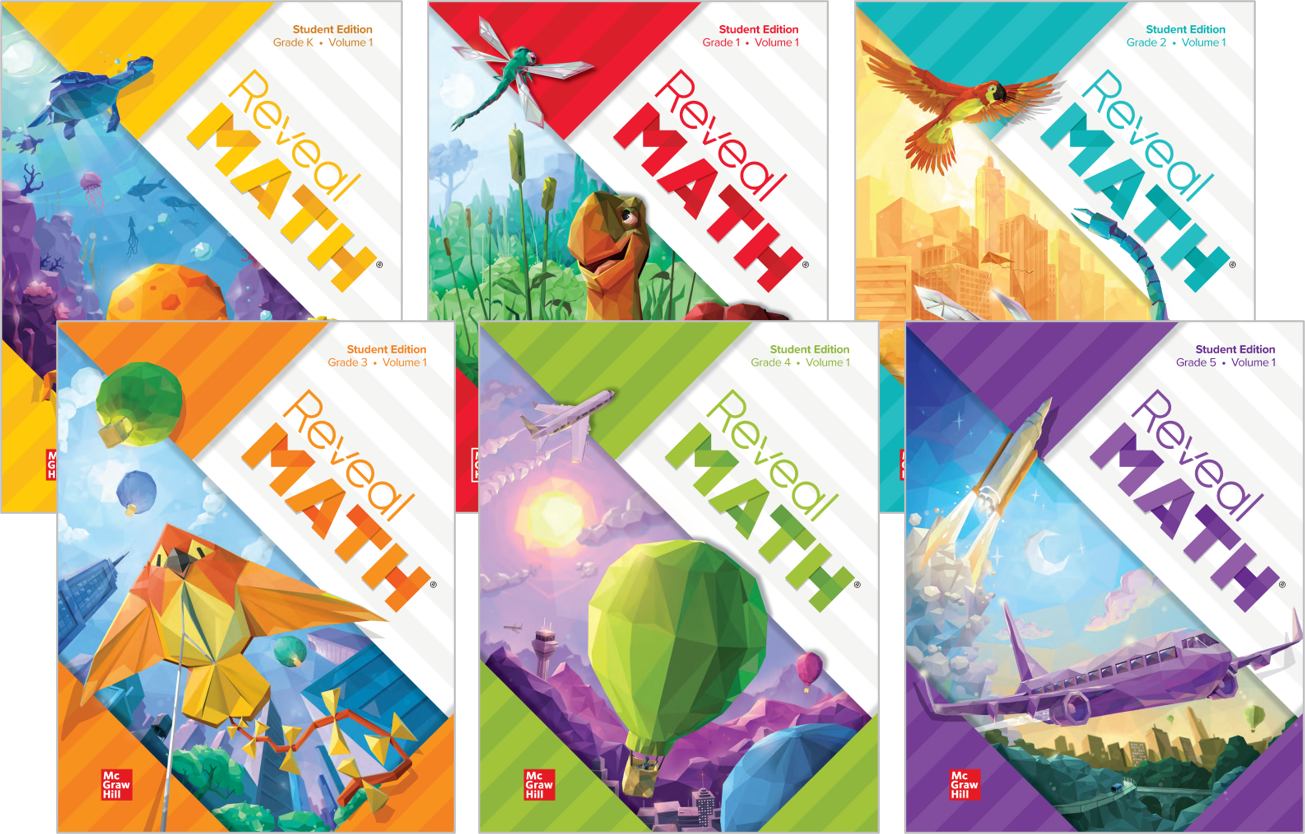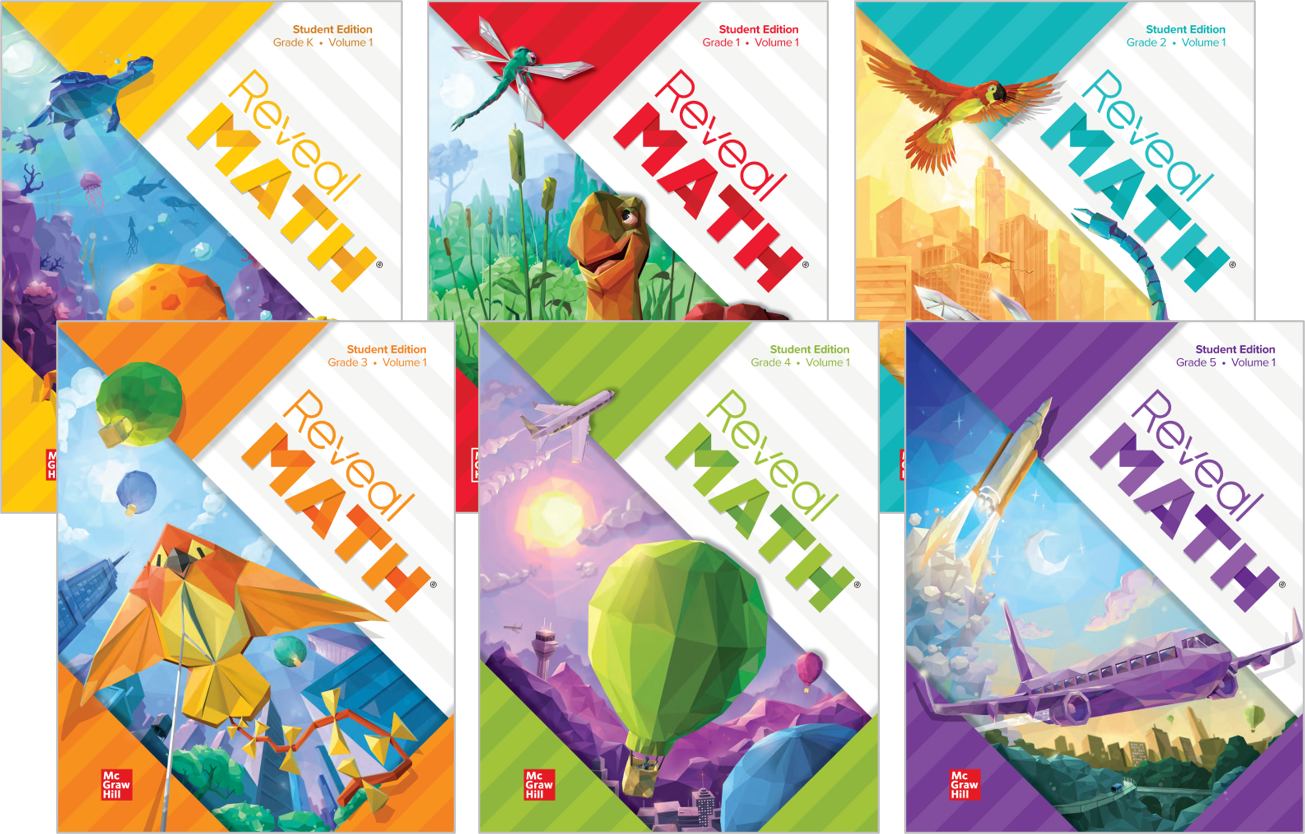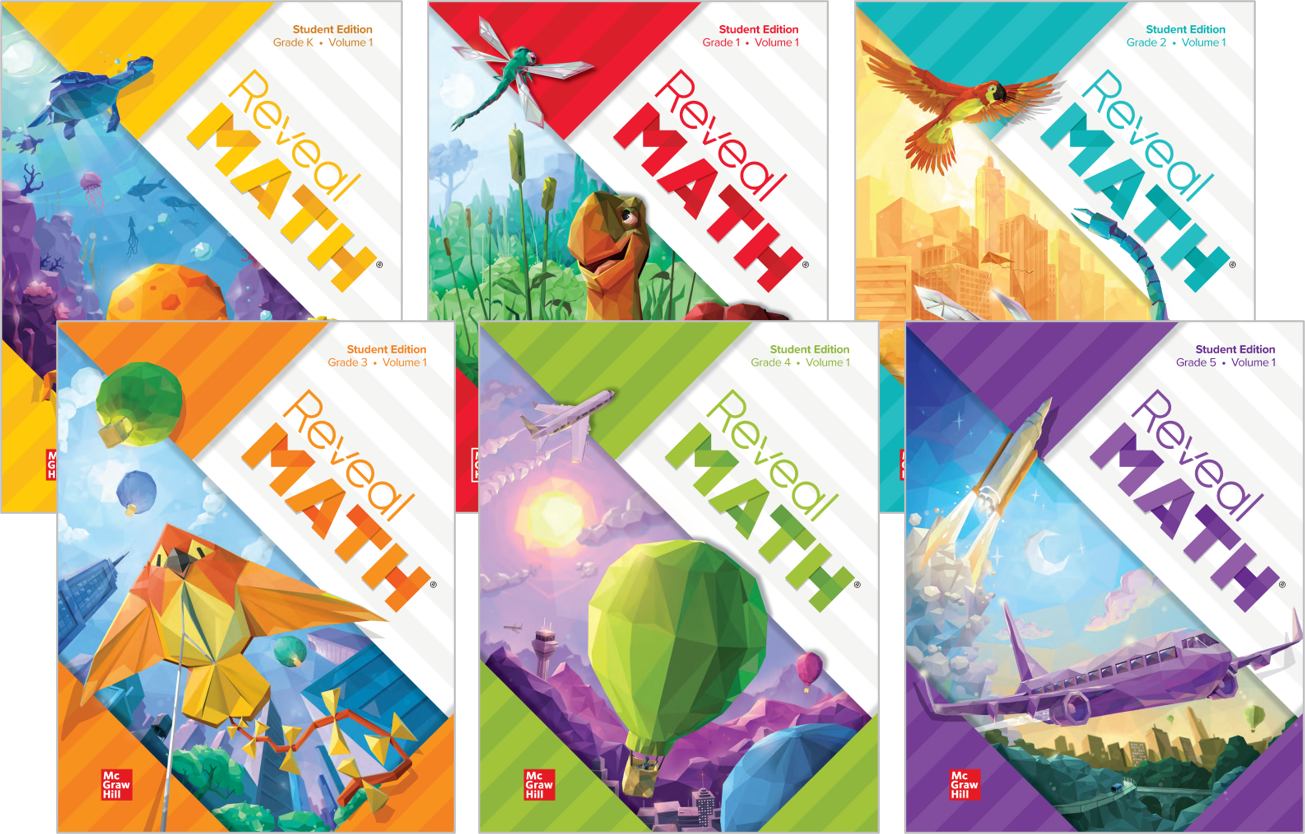 Student Edition, Two Volumes​
​Available in print and interactive formats, the write-in Student Editions come as a two-volume set and are full-color and perforated for ease of use.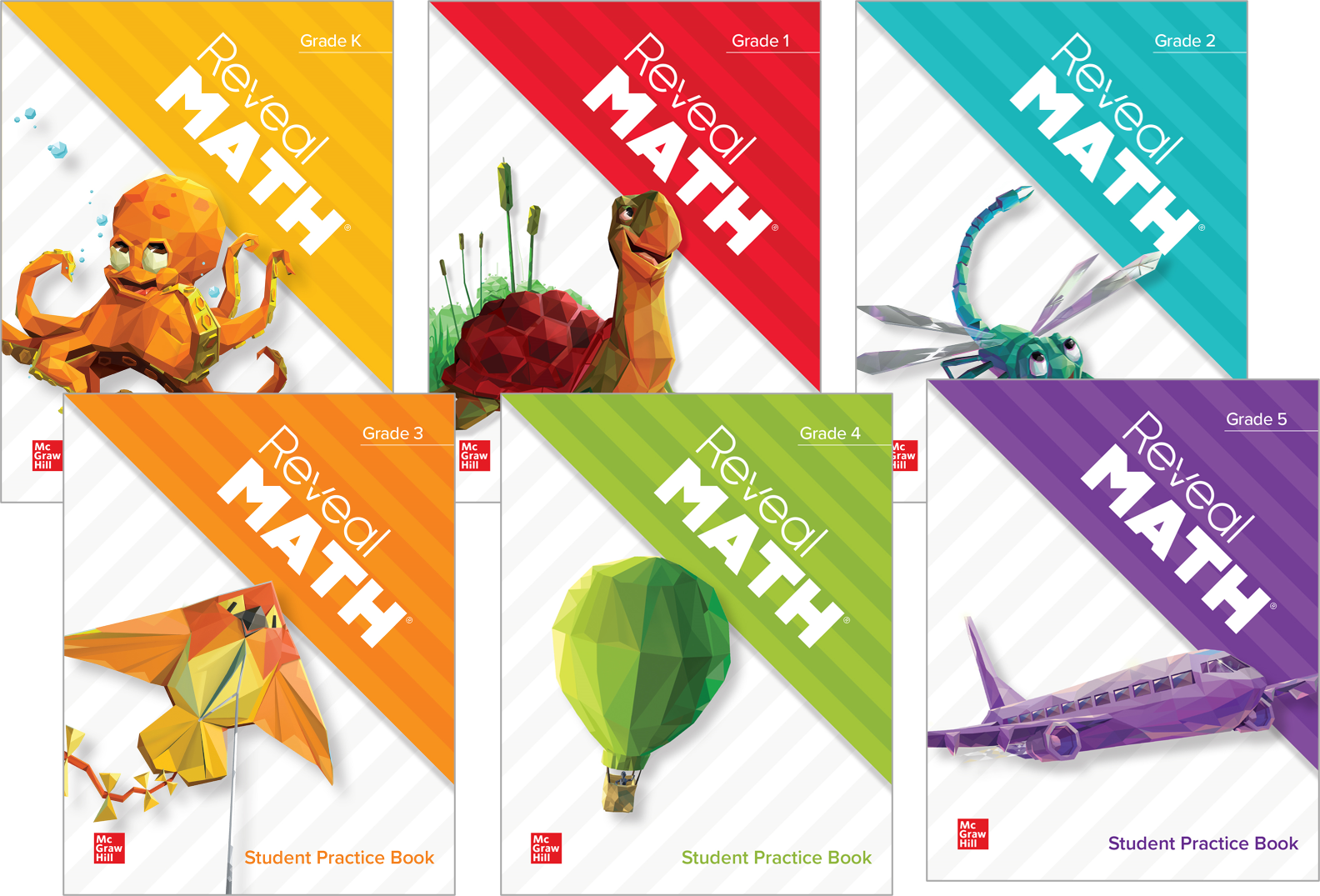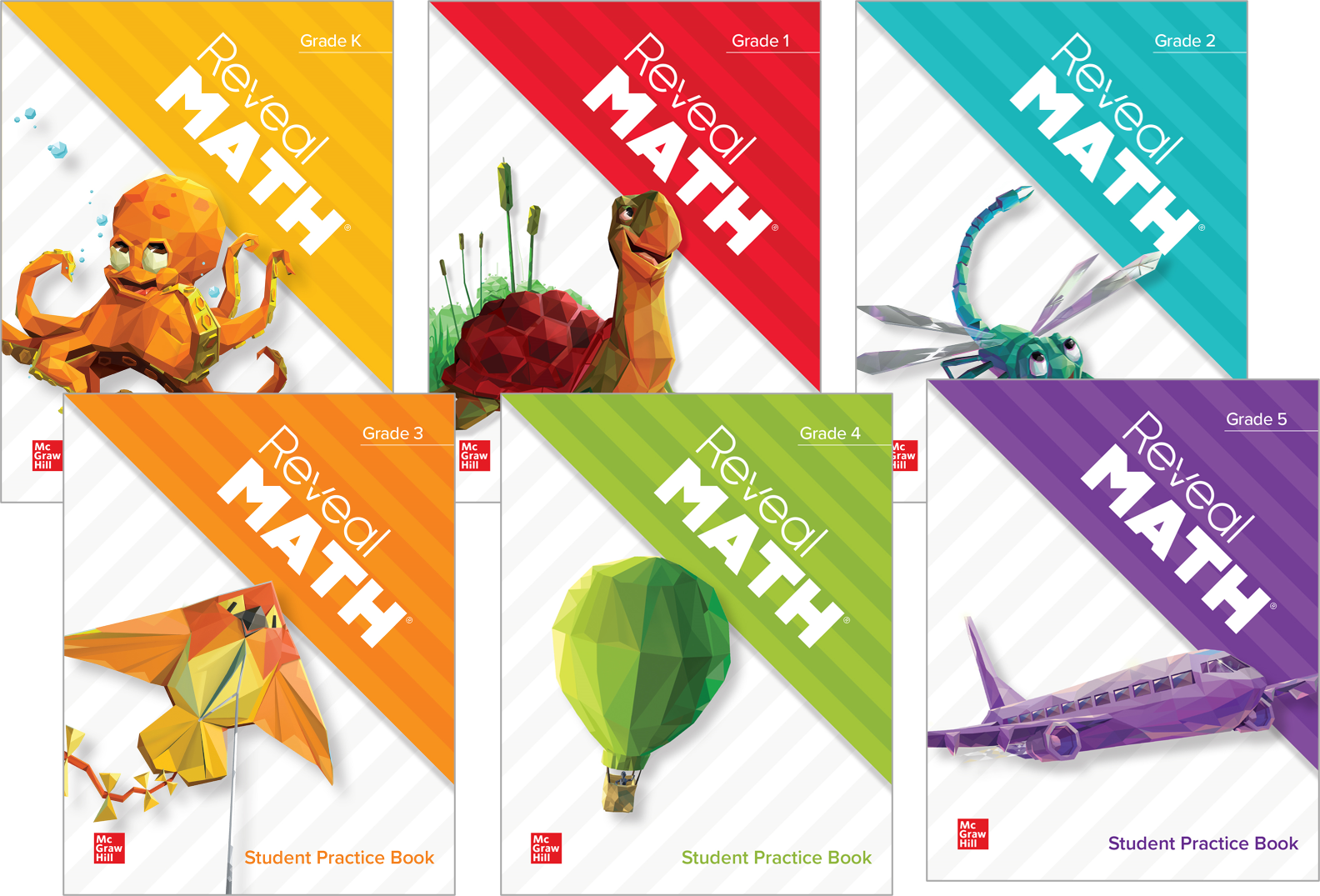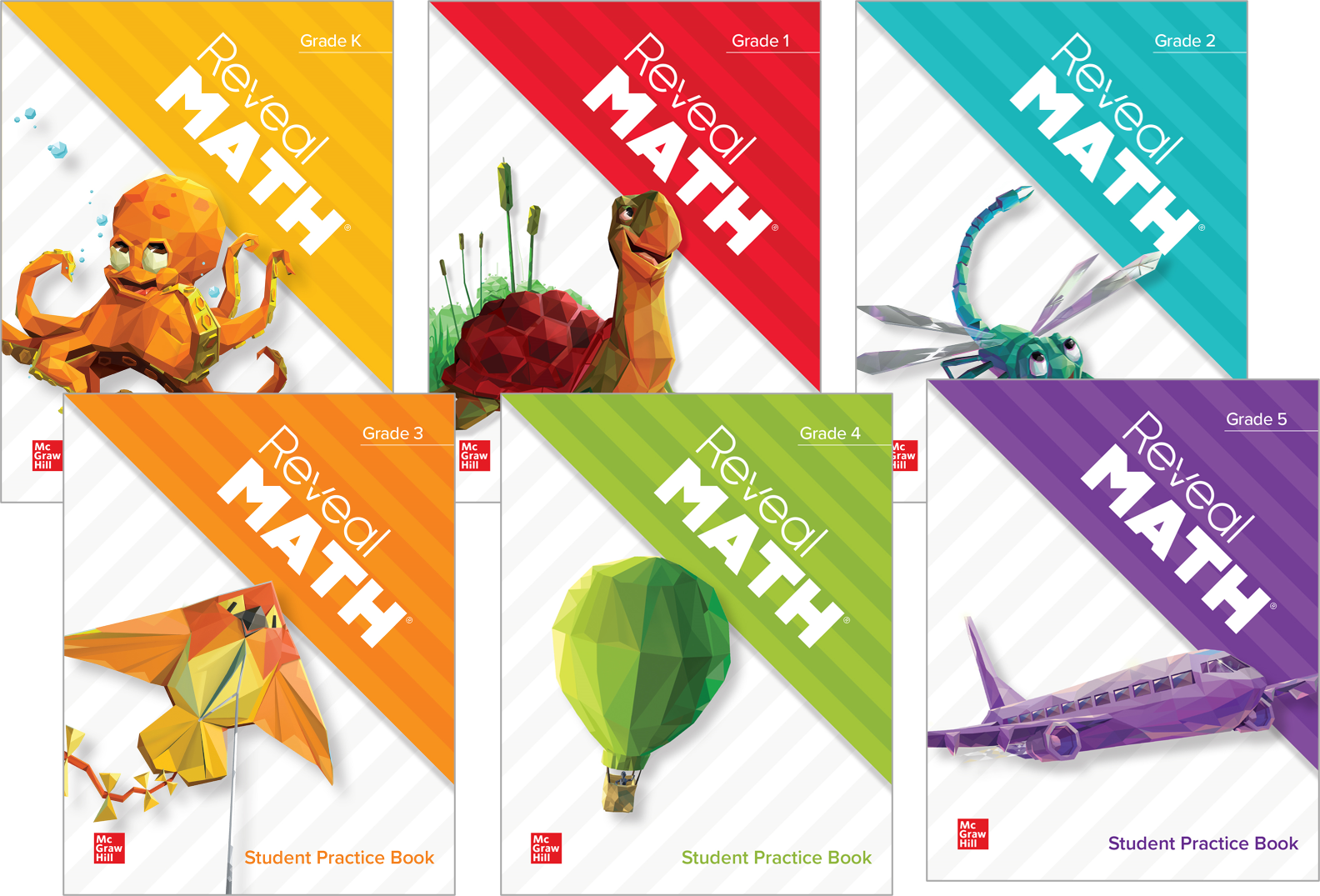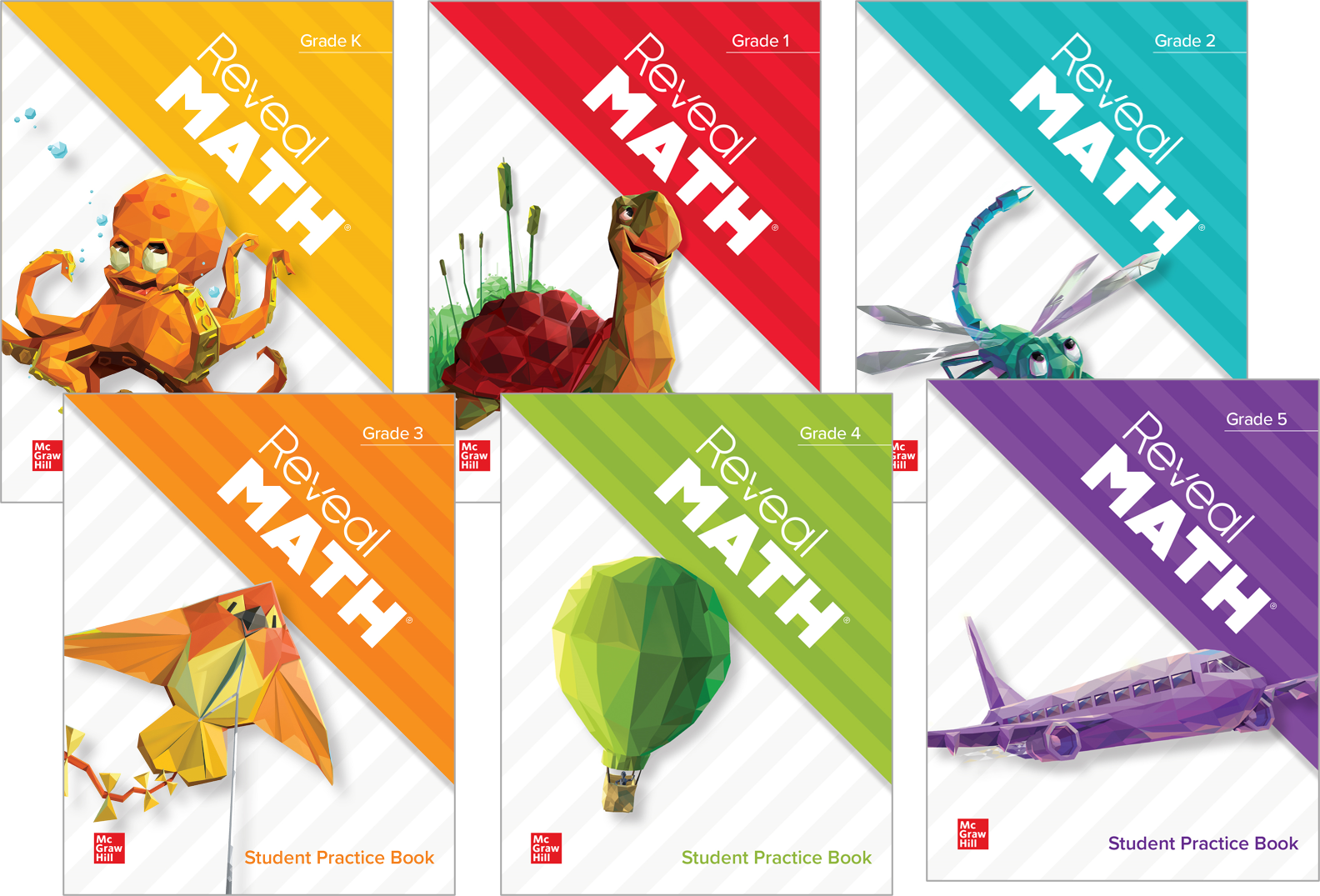 Student Practice Book​
Every lesson has two additional practice pages to further build proficiency and confidence with the lesson concepts. Students can complete in the Student Practice Book or digitally with embedded learning aids and autoscoring.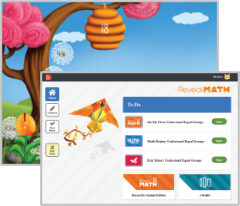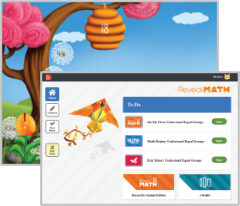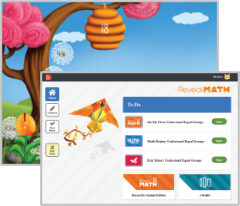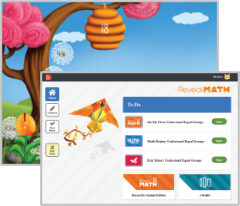 Student Digital Center​
Designed with our young learners in mind, Reveal Math provides easy access to a robust set of engaging digital tools and interactive learning aids. The ReadAnywhere® app allows the Interactive Student Editions to be accessed offline. ​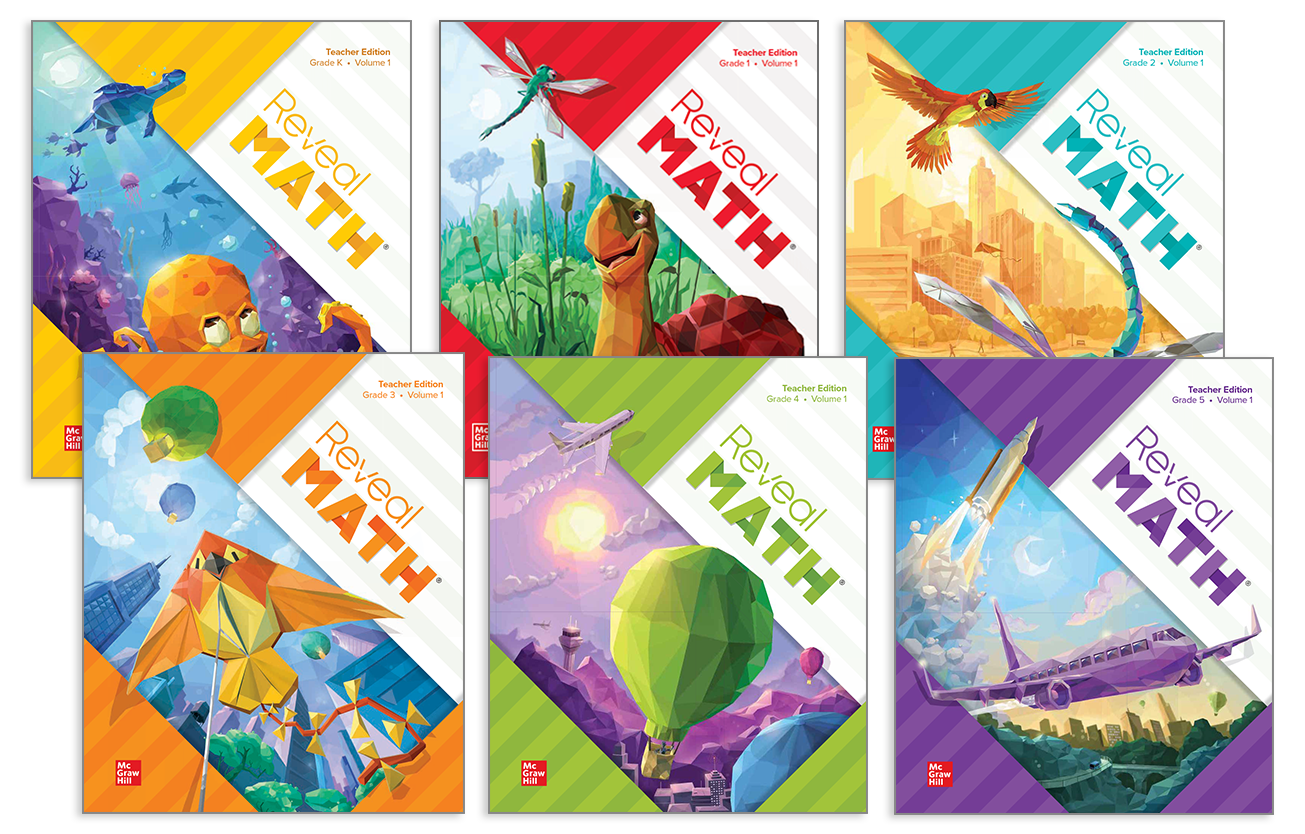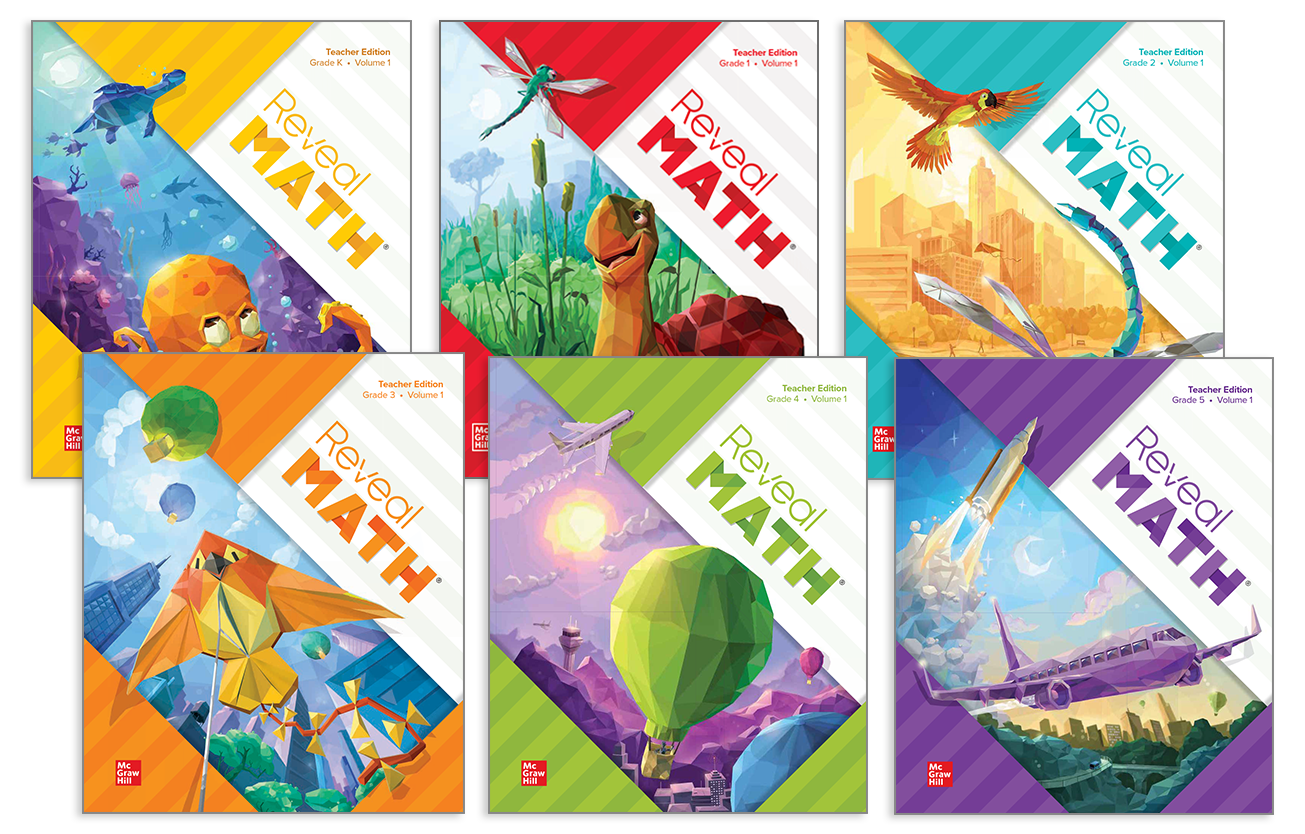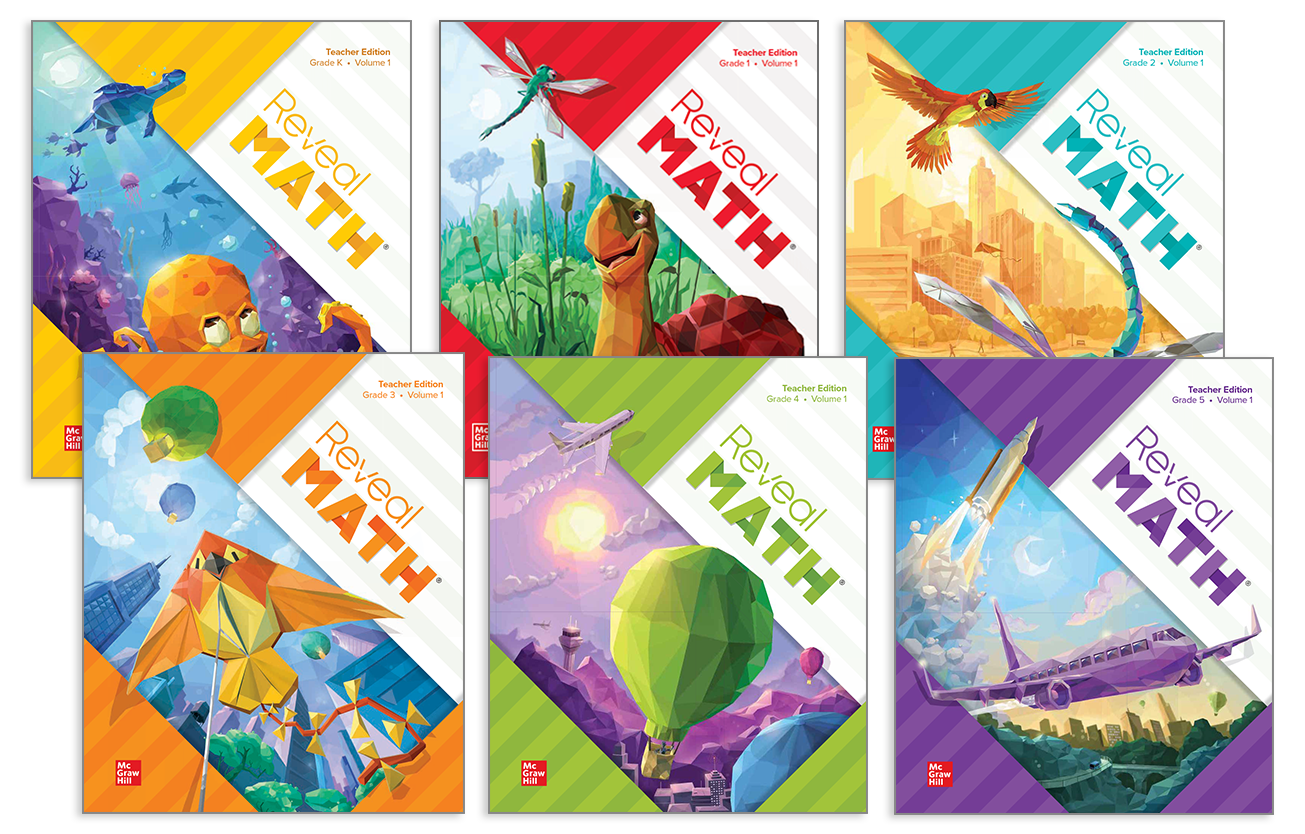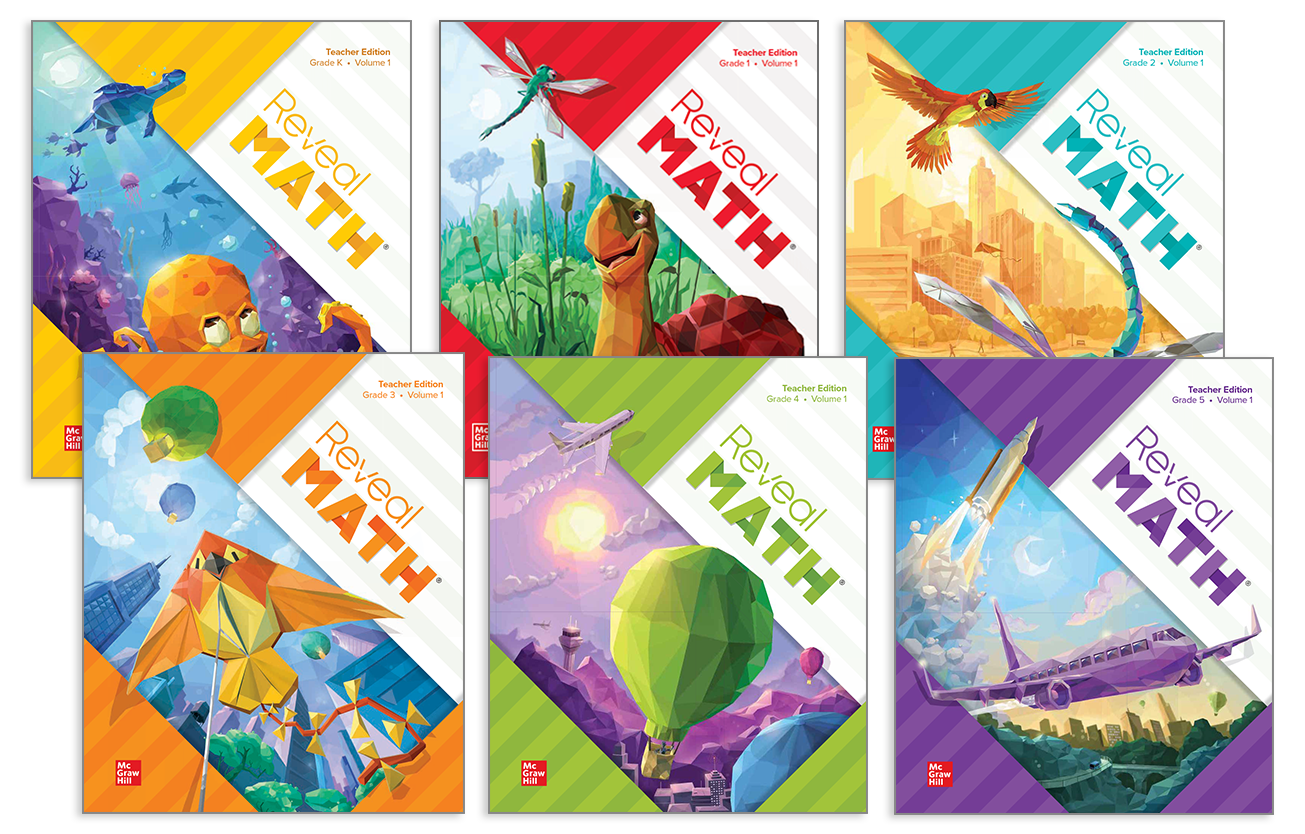 Teacher Edition, Two Volumes​​
The spiral-bound Teacher Editions come as a full-color, two-volume set and are available in print and eBook formats. Comprehensive supports like the Effective Teaching Practices are embedded within the instruction.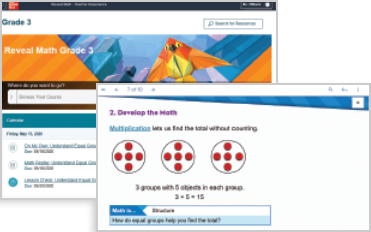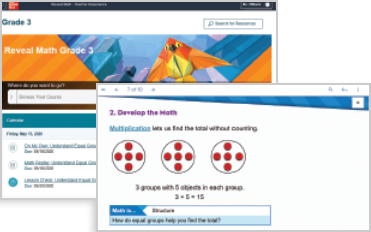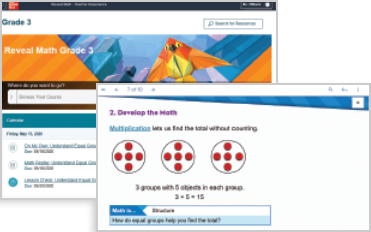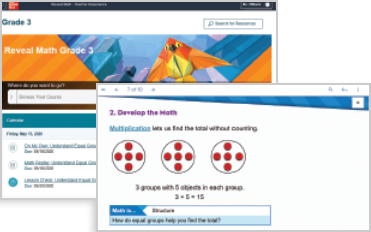 Teacher Digital Center​
Reveal Math provides an intuitive and easy-to-use platform from which to plan and implement engaging instruction, including Google integration.​​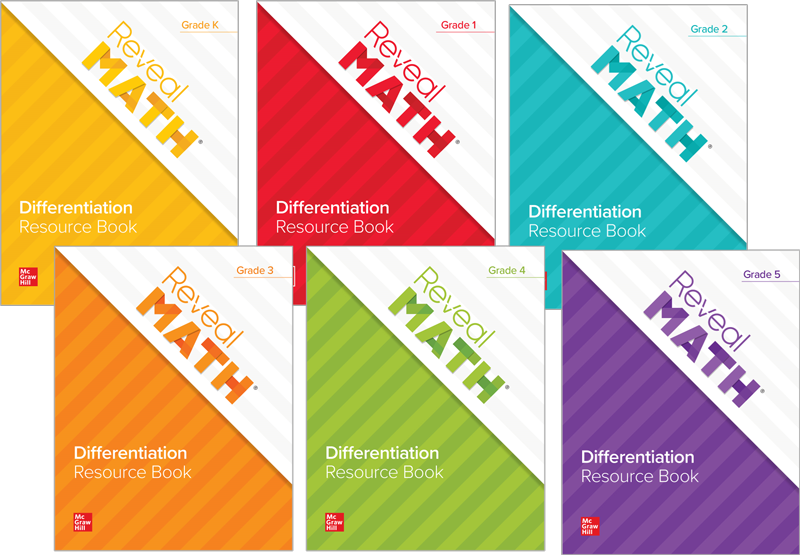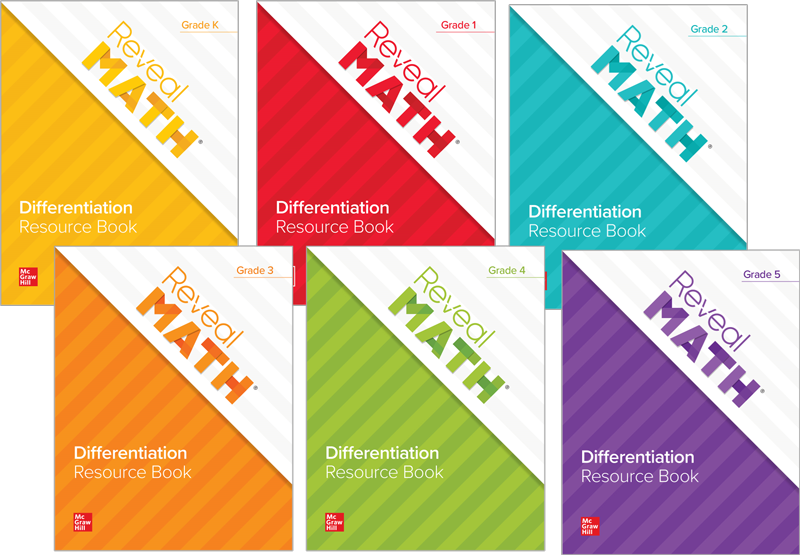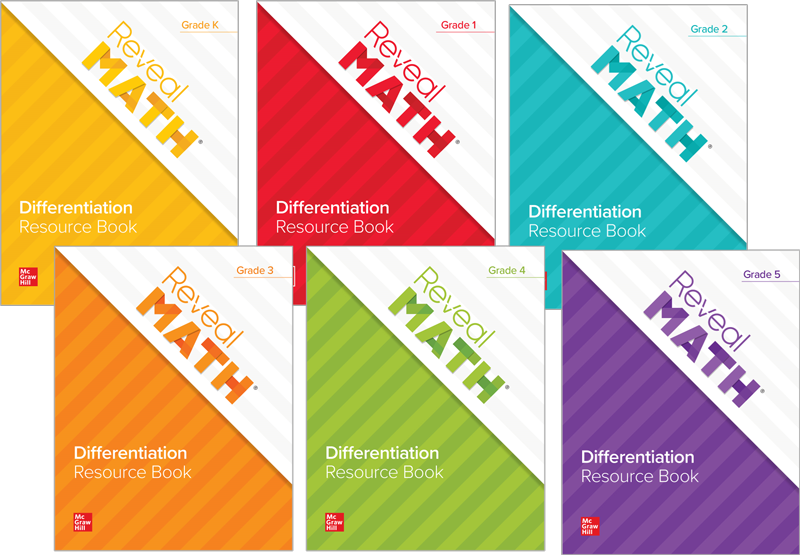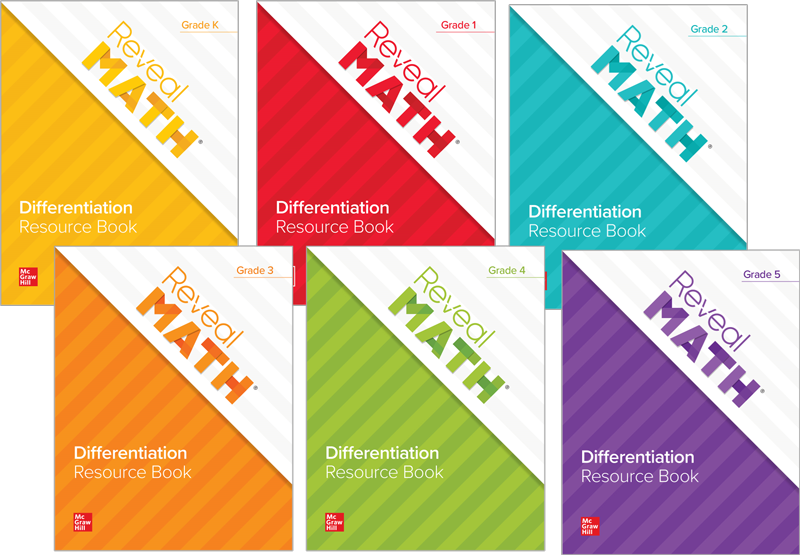 Differentiation Resource Book​
Every lesson includes pages to Reinforce Understanding and Extend Thinking to support lesson differentiation. These are available to print digitally as well. Additional differentiation resources are available digitally and within the Workstation Kit.​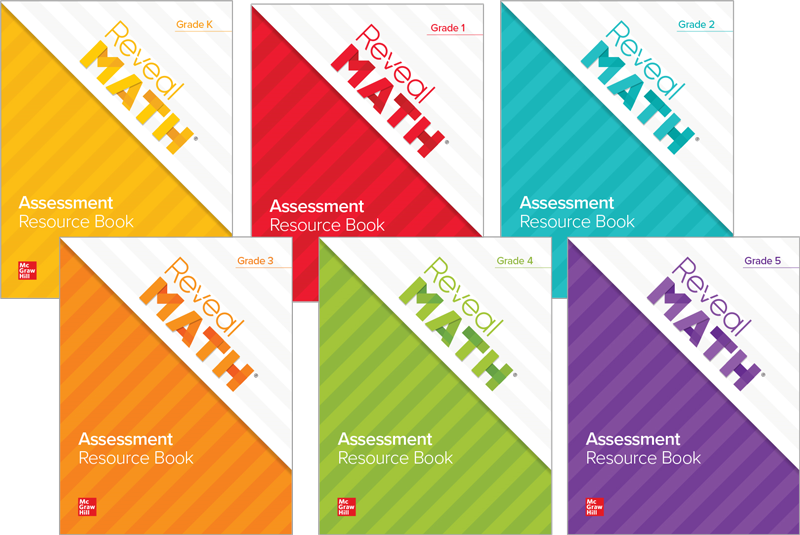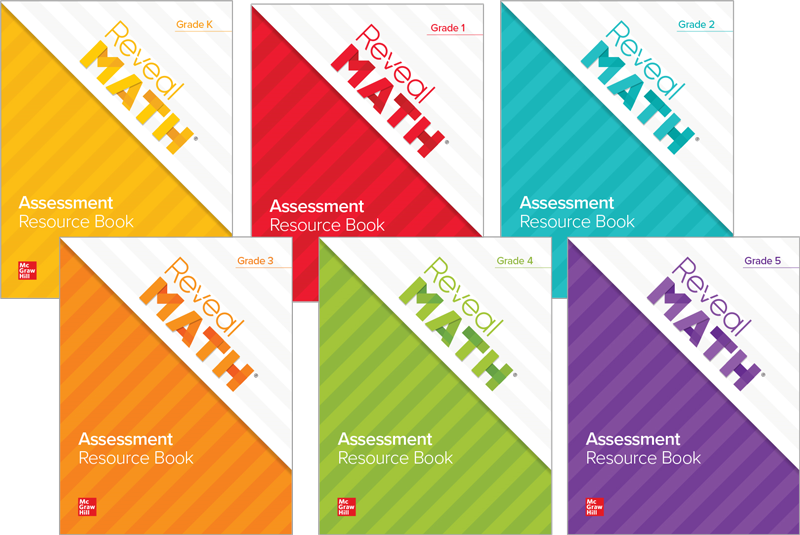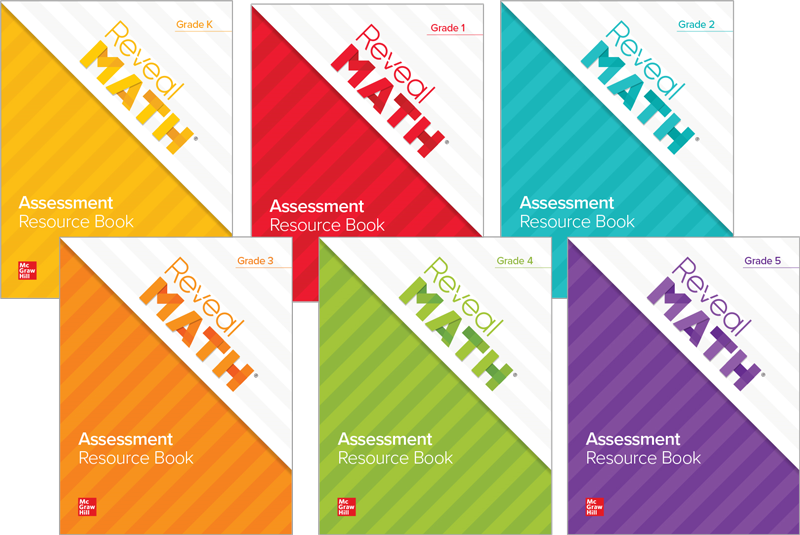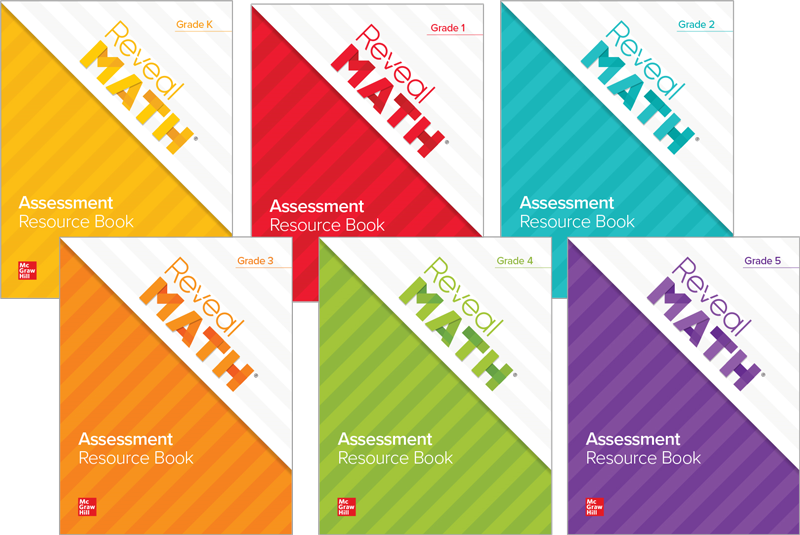 Assessment Resource Book​
Books contain the masters for all assessments, which include Course, Unit, and Lesson Assessments, and can be completed in print or digitally with autoscore for easy progress monitoring.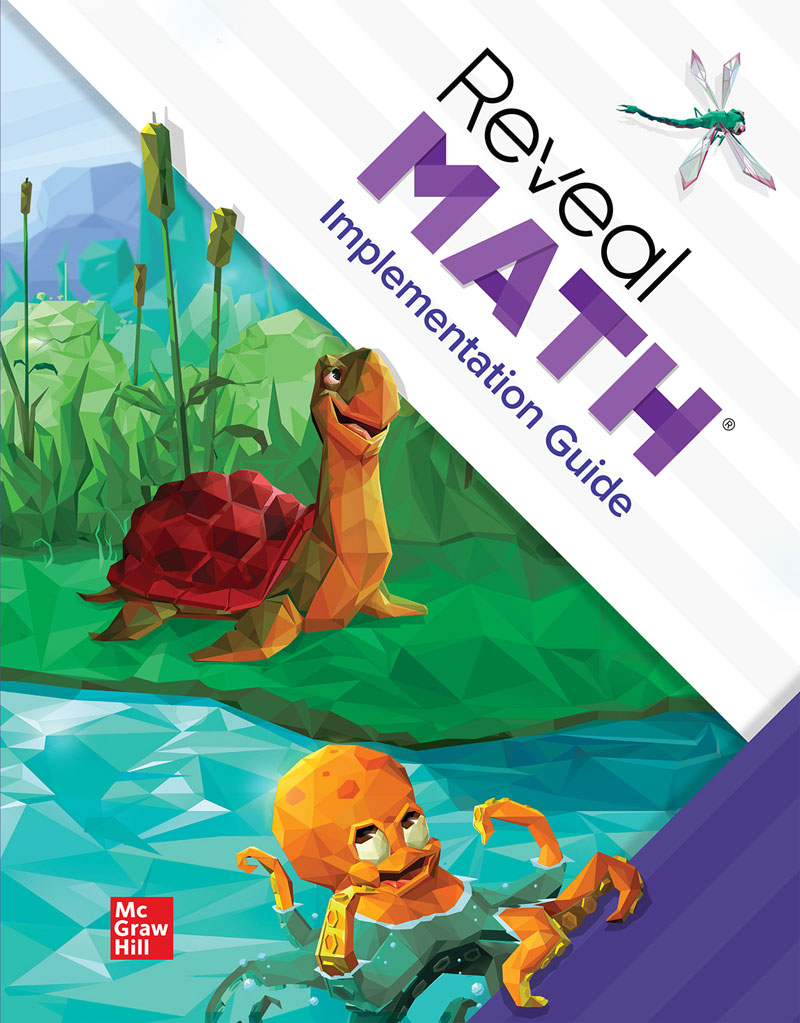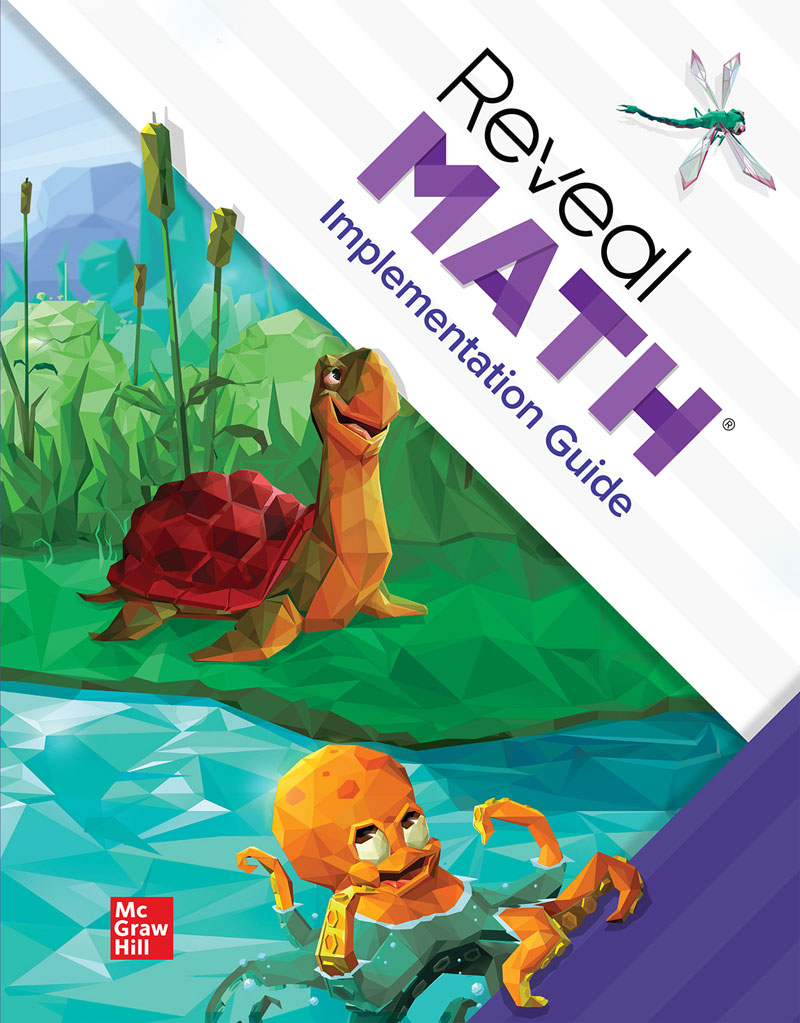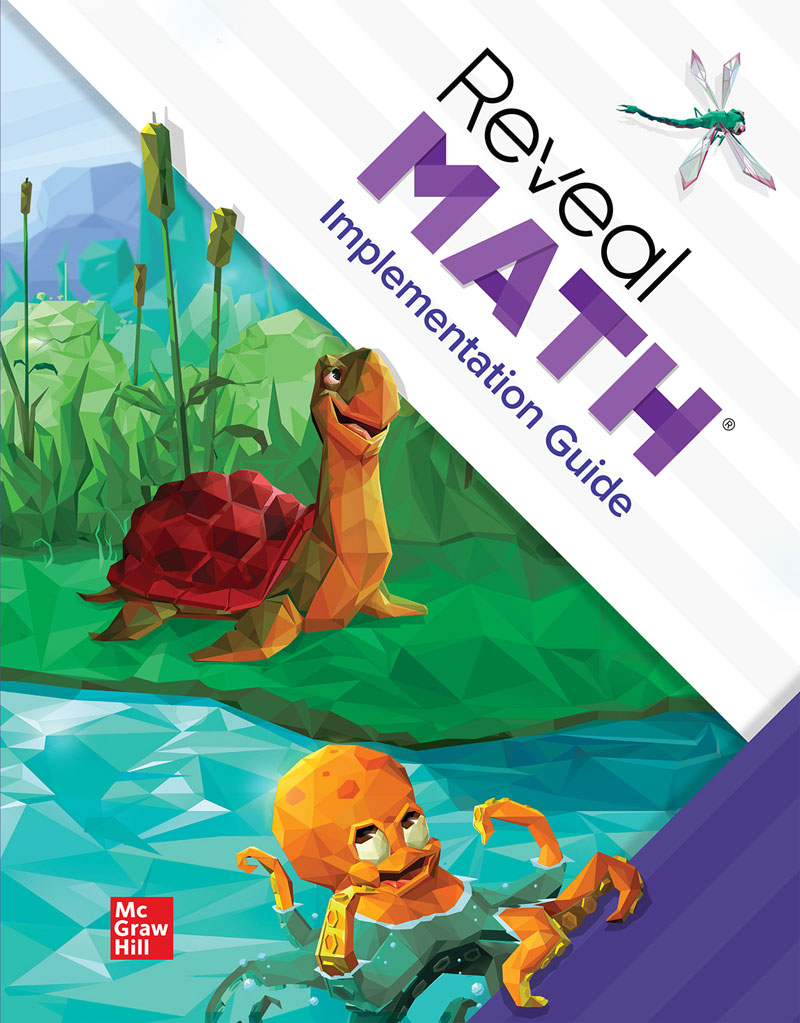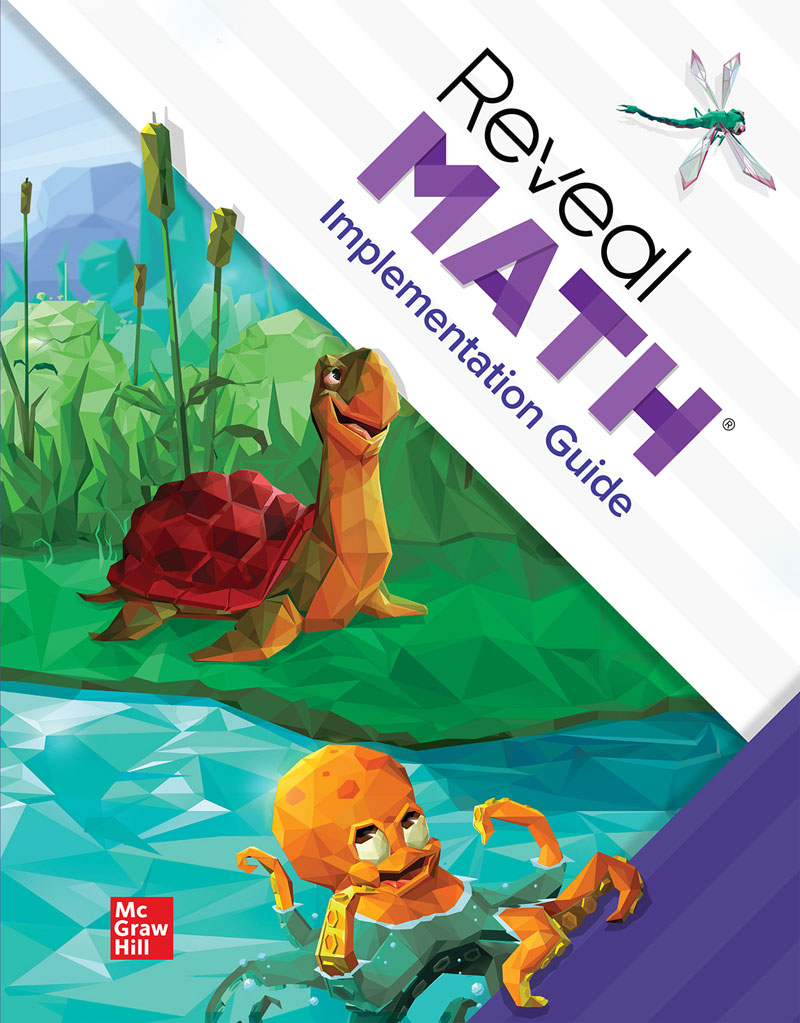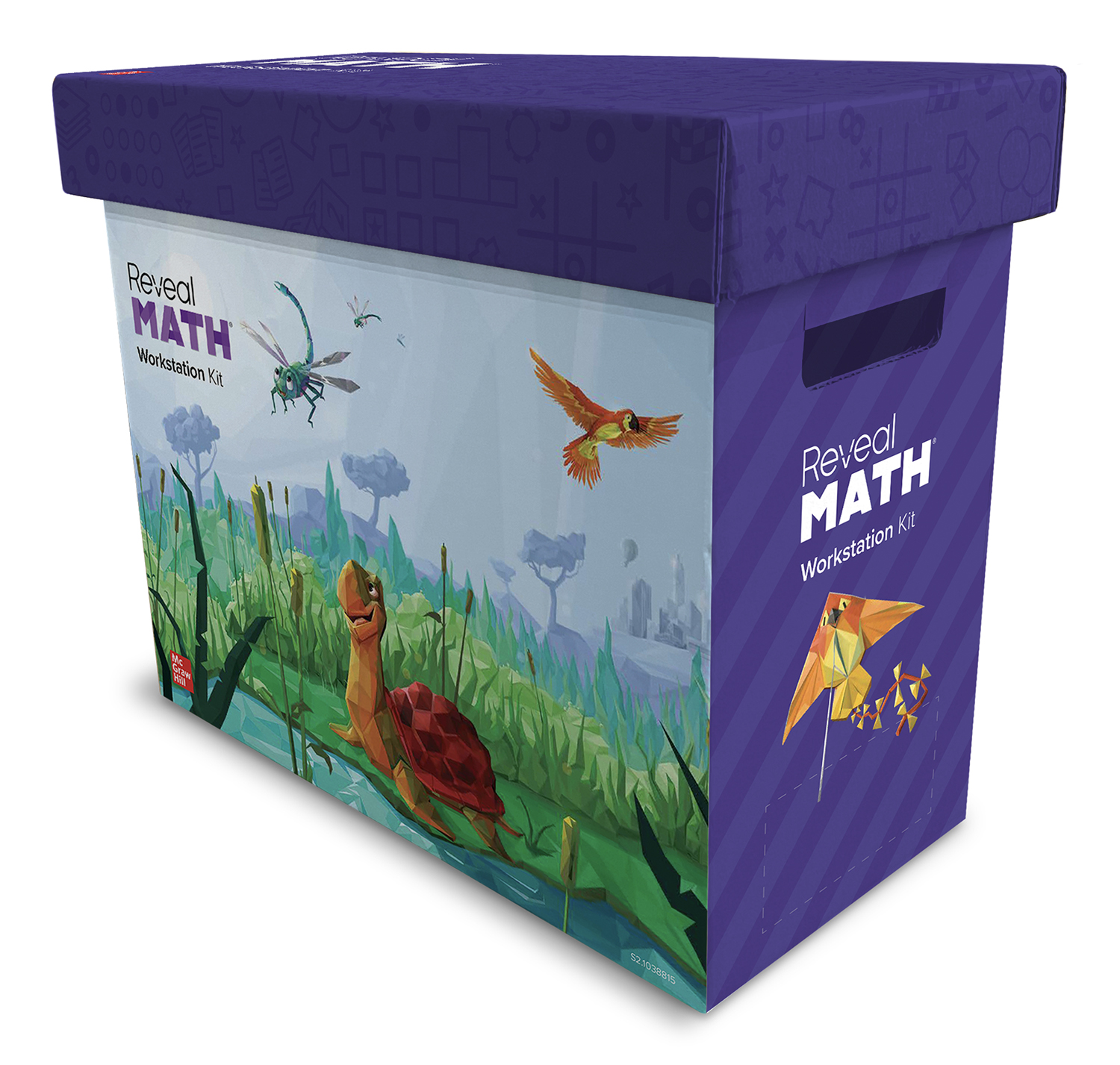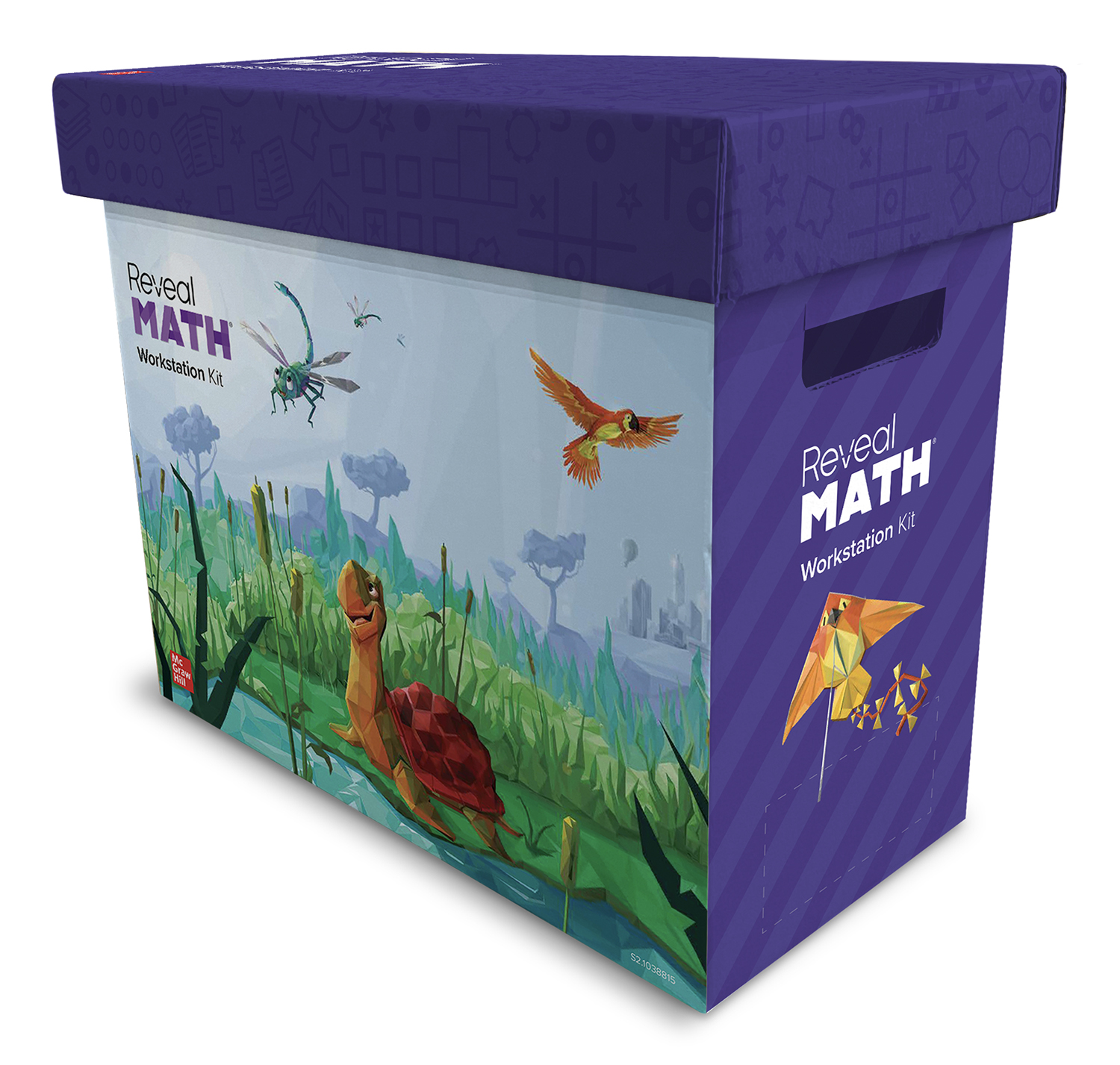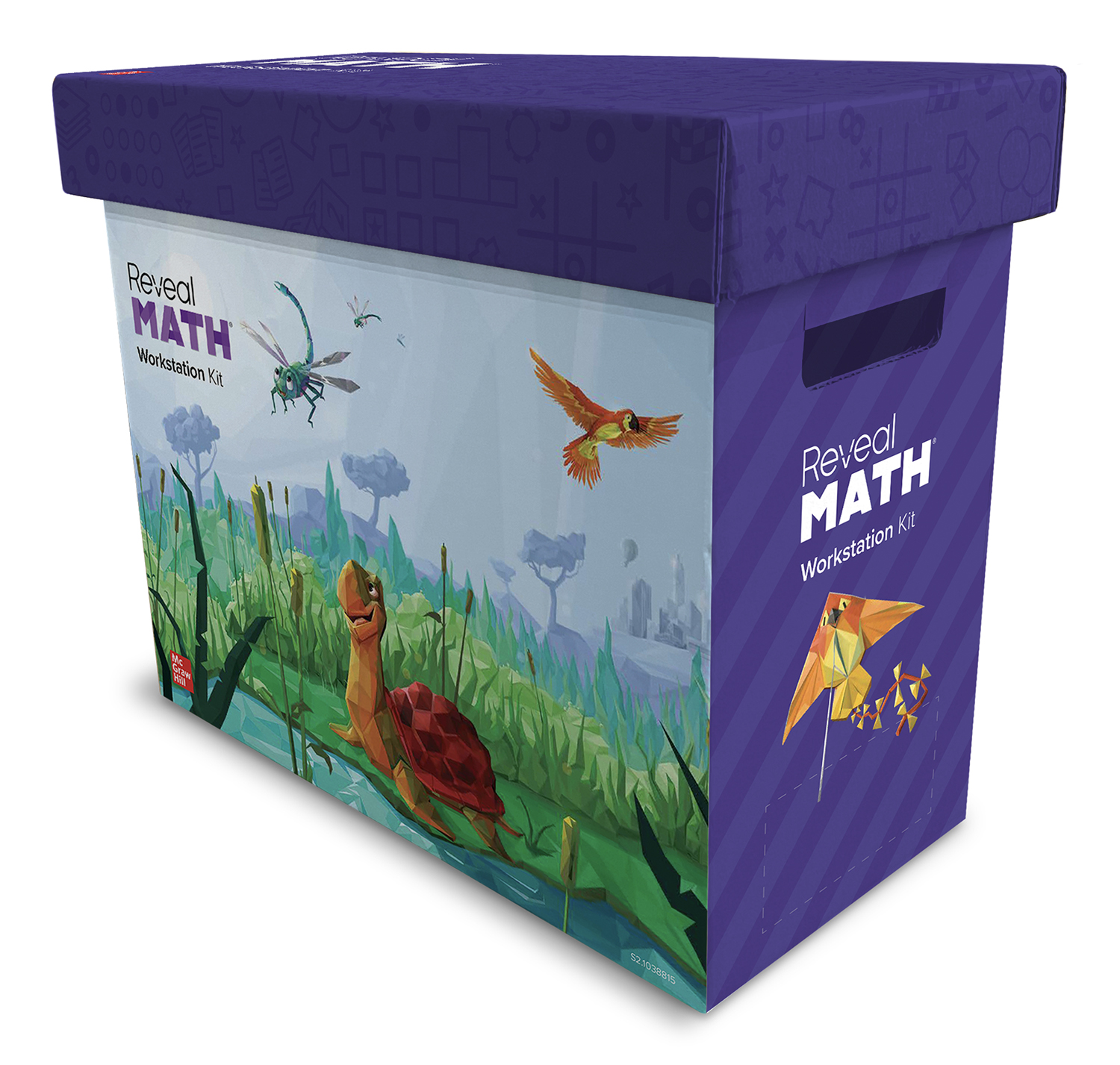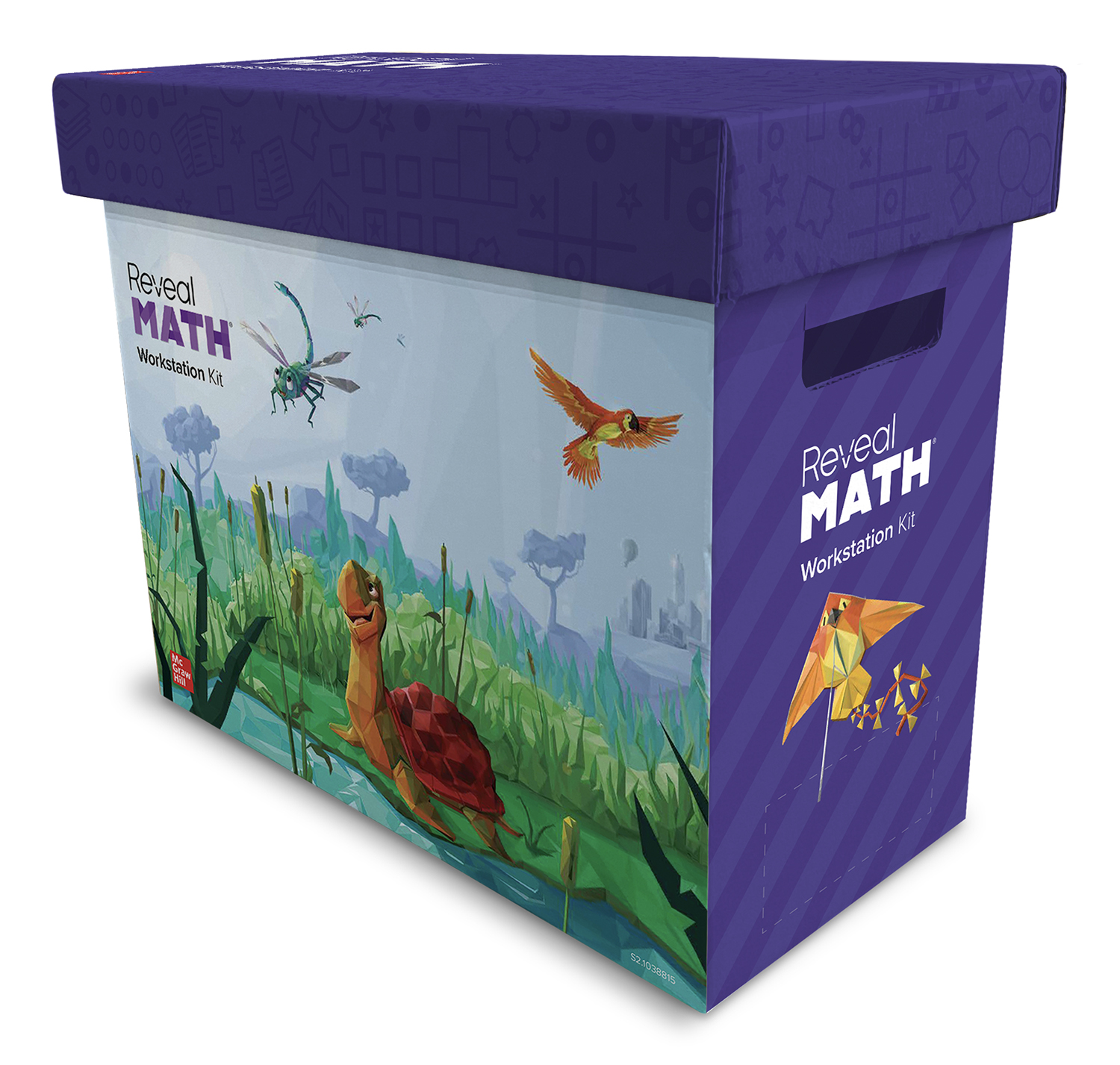 Workstation Kit​
Workstations are a fun and engaging way to support daily differentiation. With three types of workstations: Game Station, Digital Station, and Application Station, the hybrid of these digital and physical resources can be easily integrated into each lesson. Each grade level Workstation Kit includes a Workstation Teacher Guide, Game Station Resource Book, Application Station Cards, number cubes, spinners, and game pieces.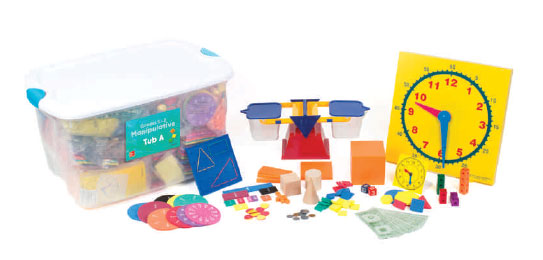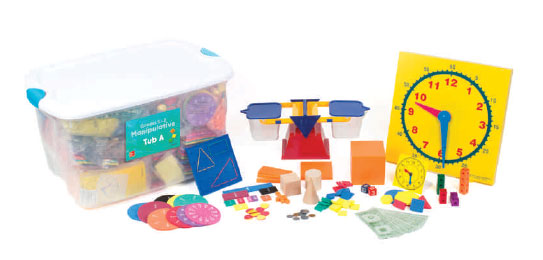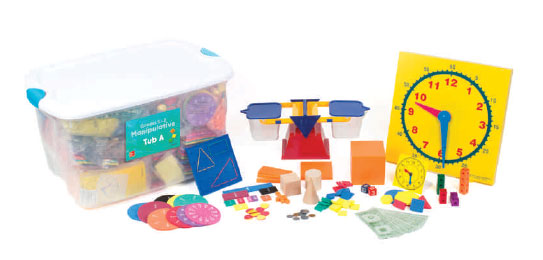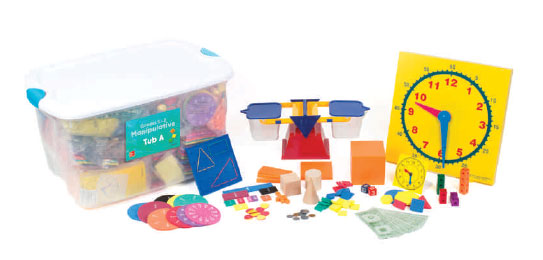 Manipulative Kits​
The convenient set of classroom manipulatives makes it easy to teach the program hands-on. It includes a variety of common manipulatives to match varying needs, helps students develop mathematical concepts through hands-on explorations, and allows for whole-group instruction by providing classroom quantities of materials.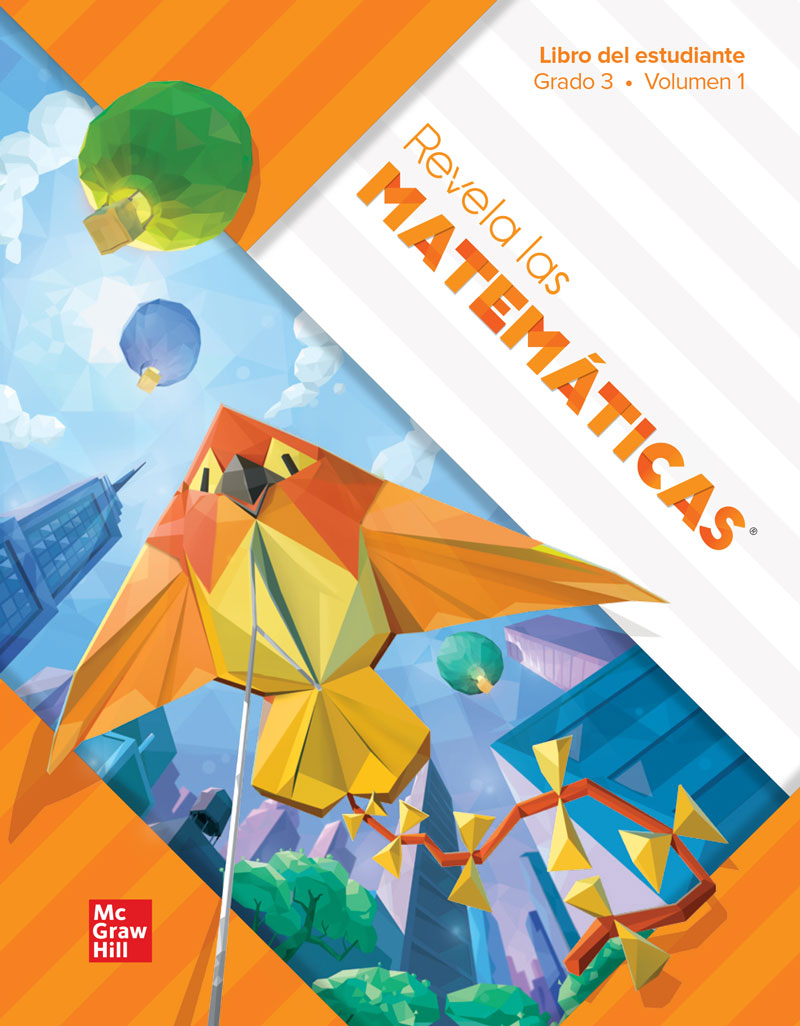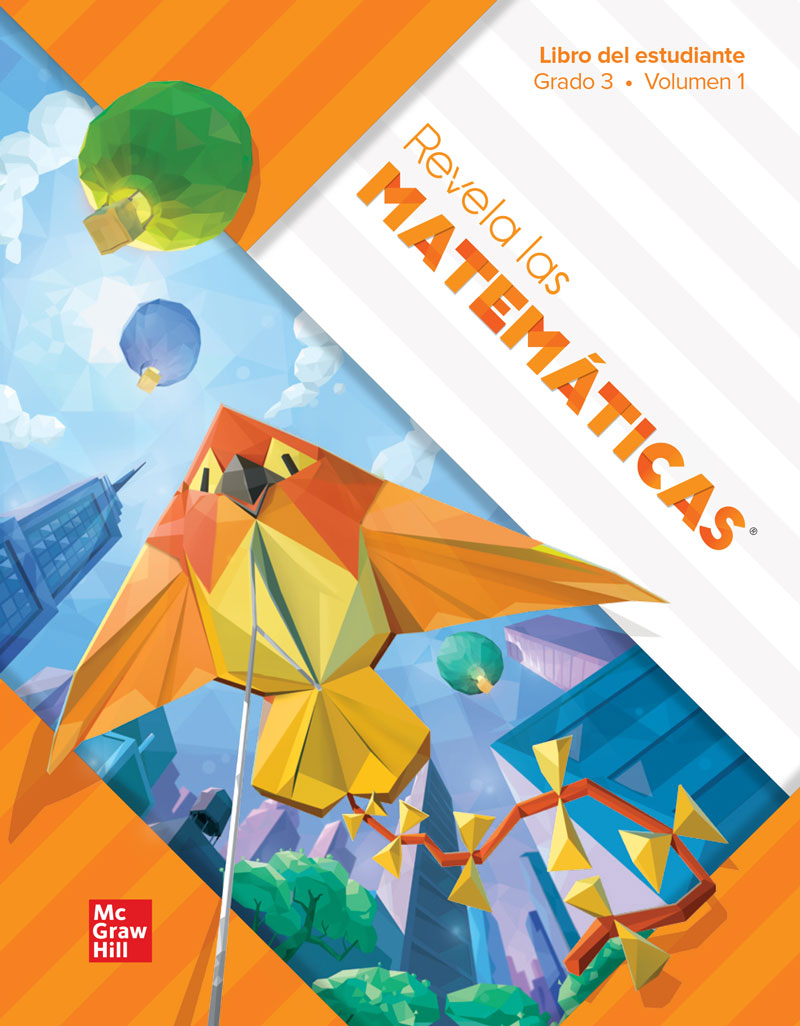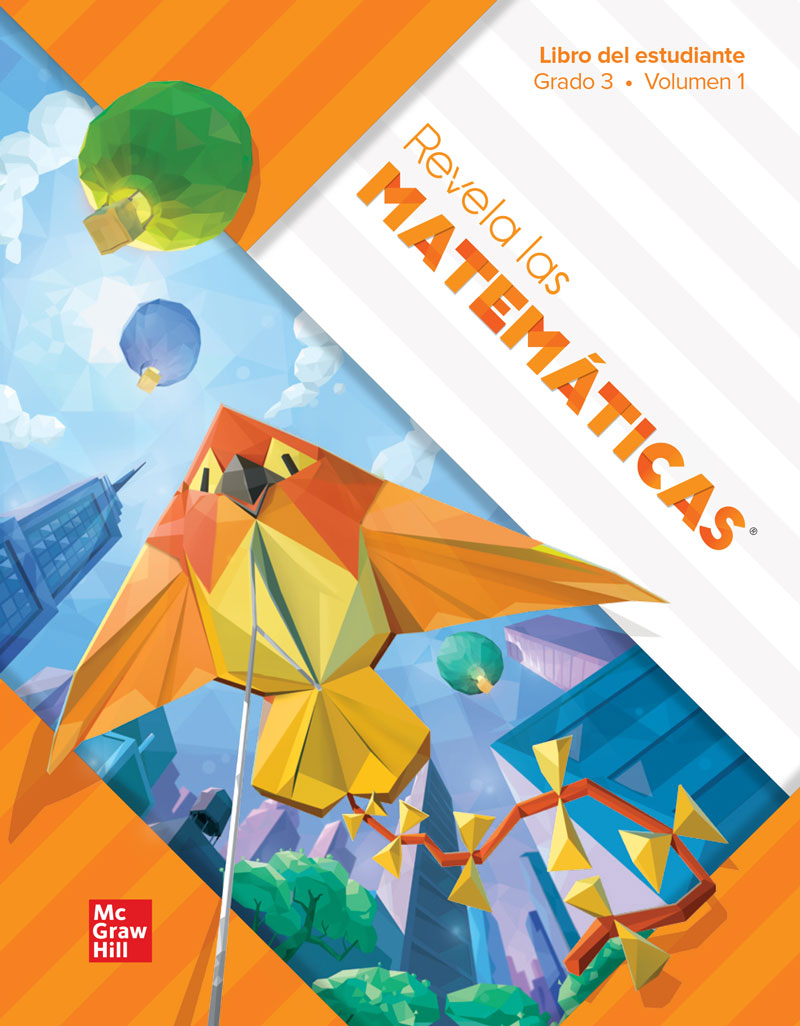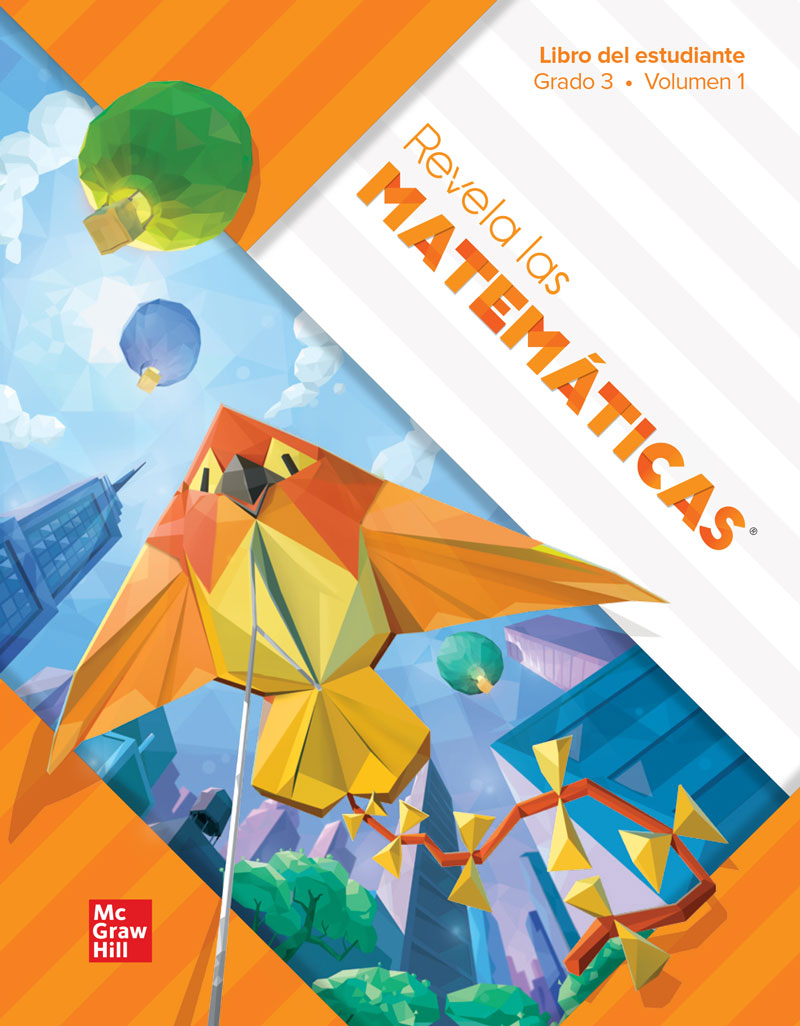 Student Edition, Two Volumes​
Available in print and interactive formats, the write-in Student Editions come as a two-volume set and are full-color and perforated for ease of use​.
Game Station Resource Book
The book contains all the necessary components for the lesson games, providing extra practice on major content.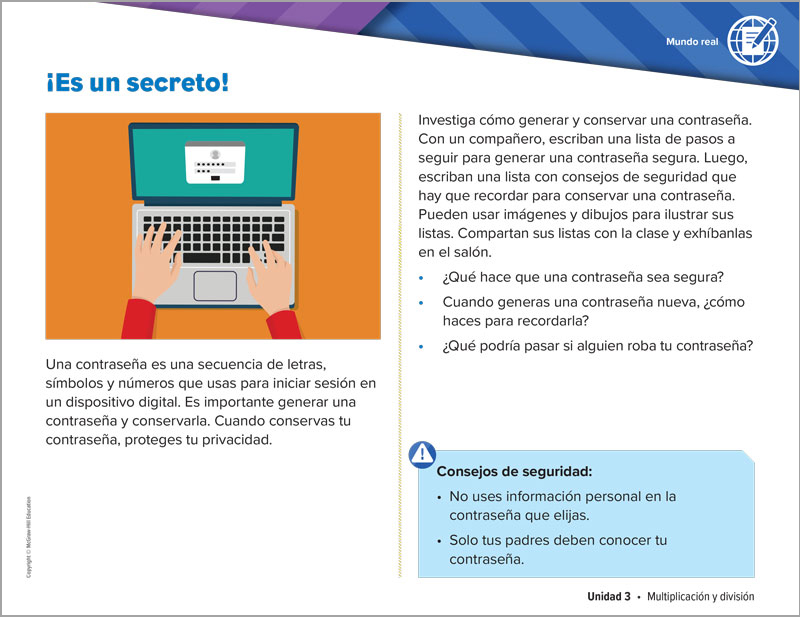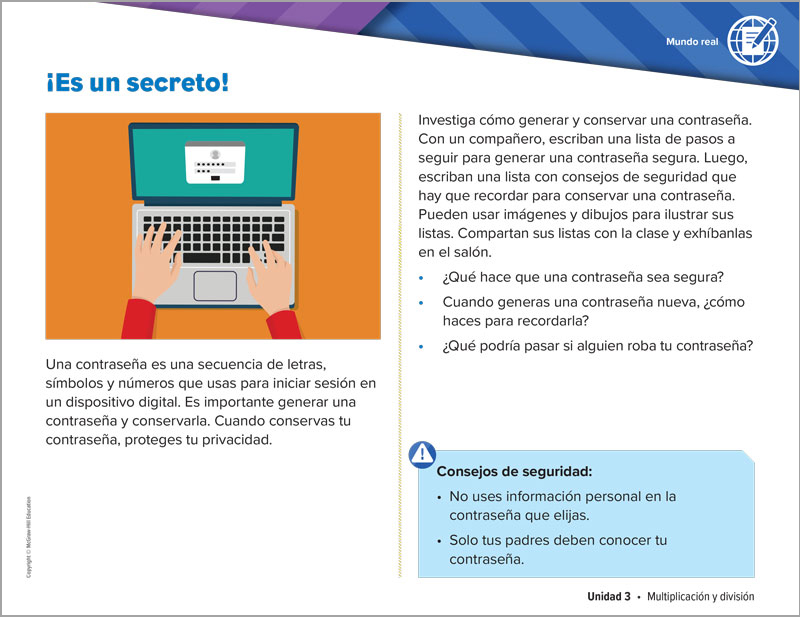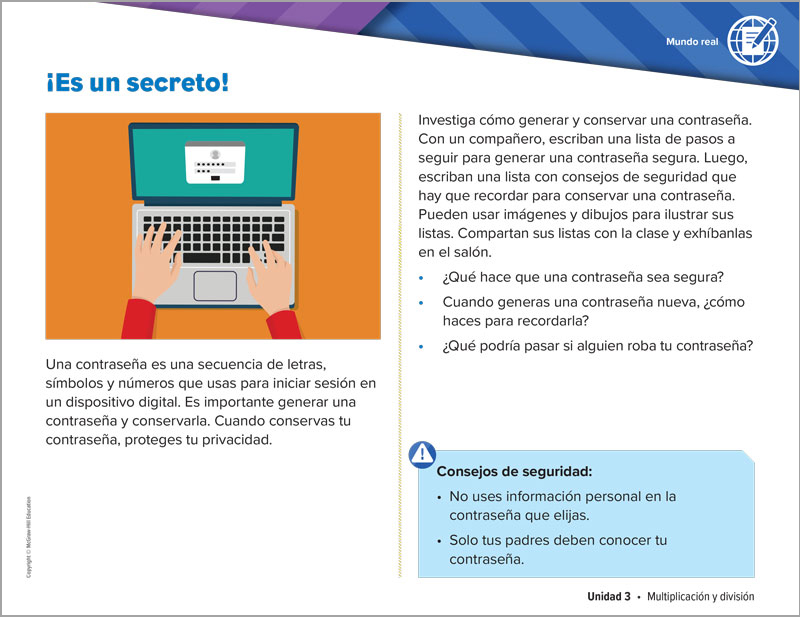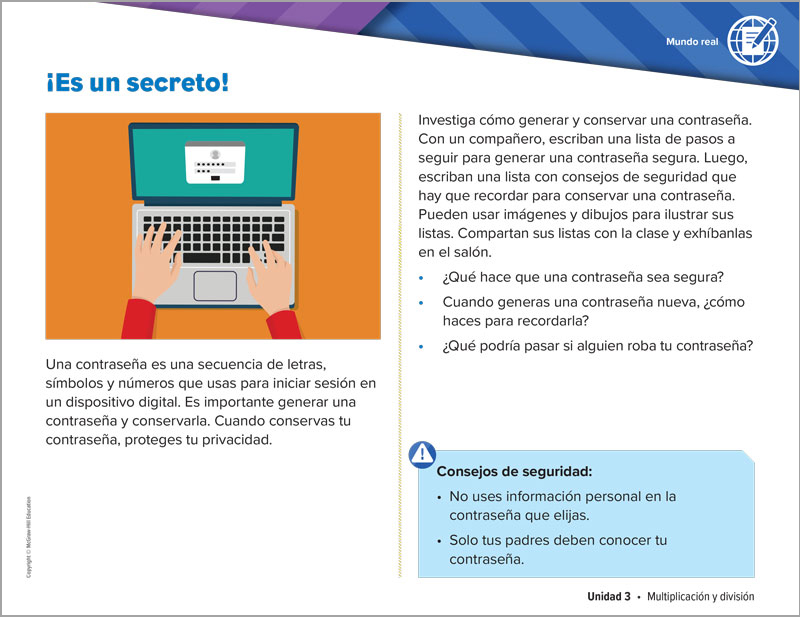 Application Station Cards
Three durable cards for each unit provide opportunities for students to extend their thinking and apply mathematics to STEM, cross-curricular connections, and real-world problems.
Digital Spanish Resources
Reveal Math integrates Spanish instructional materials at point of use within the course on the program, unit, and lesson landing pages, including:
Digital Interactive​
Student Edition eBook​
Math Replay Videos​
eGlossary​
Autoscored Online Assessments
Digital Printable
Vocabulary Cards​​
Family Letters​
Application Station Cards
Assessment Resource Book
Differentiation Resource Book​
Game Station Resource Book​
Math Replay Videos​
Available in English and Spanish, Math Replay videos align with the lesson presentation for the day, providing a one to two minute overview of the lesson concept that students and guardians can use as a reference while practicing or completing independent work.