Frequently Asked Questions about Custom Solutions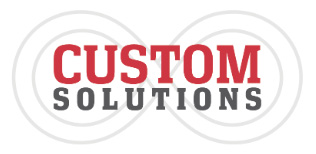 1. What is School Custom Solutions?
School Custom Solutions develops flexible, economical, and dynamic programs for states and individual districts. Customization allows you to create the titles that you really want, tailor programs more closely to the needs of your students, and control the costs of classroom material.
Back to Top
---
2. What are ideal custom opportunities?
Often, our existing McGraw-Hill titles will satisfy your needs. However, there may be times when the following types of customization are required.
Blending of titles, reorganizing of chapters, removing content, or inserting teacher generated material
Regionalizing a title by adding state specific content
Rebinding soft-cover titles to a hard-cover
Reprinting sections of a book as a stand-alone entity
Back to Top
---
3. Do Custom projects have any set guidelines or restrictions?
Like all programs, projects must be financially sound. See your McGraw-Hill sales rep for assistance on customizing a text. Make sure you understand the following guidelines:
All projects must meet financial thresholds for approval.
There are no returns allowed.
Inventory guarantees require special approval.
Back to Top
---
4. What products can be customized?
Most McGraw-Hill products have the potential for being customized, but a few do have restrictions. If you have questions regarding a specific product line, please see your McGraw-Hill sales rep.
Back to Top
---
5. Are Teacher Editions and On-line Editions customized?
Yes. When the Custom Solutions teams creates a new program, all of the core teaching and learning components are considered for customization.
Back to Top
---
6. How will the customized products be priced?
Pricing for a product will be determined during the review process. Pricing will reflect the extra work that goes into creating a unique program and will start with the cost of the current edition. Pricing may increase or decrease based on the amount of original content required and the production requirements. A final approved price will be included in the project confirmation.
Back to Top
When you're ready, contact a sales rep to schedule a strategy session about your needs.