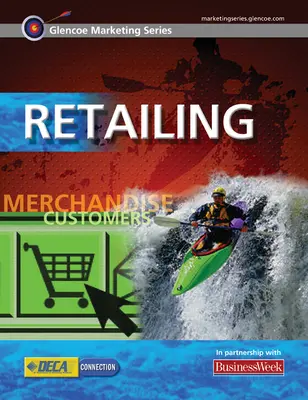 Glencoe Marketing Series: Retailing
Glencoe Marketing Series: Retailing focuses on retail marketing, management, and merchandising. Developed to meet state standards and objectives, the Glencoe Marketing Series books have been developed for secondary students taking Marketing II courses.

Designed as stand-alone, semester-length texts, books in the Glencoe Marketing Series also function as supplemental texts for Marketing I courses that may use Marketing Essentials.
Features:
Power Read - Feature box at the beginning of each chapter that lists 4 reading strategies to help students get the most out of the text. These reading strategies are then implemented throughout each chapter with questions at point of use to cue students.
Real-World Scenario begins each chapter, with Part 2 continued in the middle of the chapter; each part concludes with 2 critical thinking questions.
World Market - International marketing feature emphasizes the global nature of marketing related to the specific  marketing area; concludes with a critical thinking question.