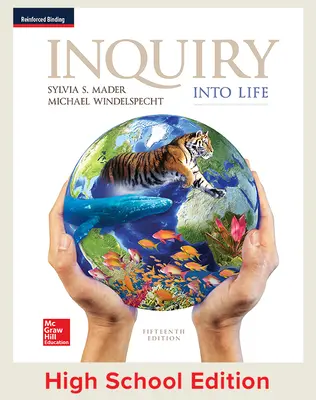 Mader, Inquiry into Life ©2017 15e
Inquiry into Life offers a unique approach to biology by explaining basic biological concepts and processes with a human emphasis, making biology relevant and understandable to students.

Author Dr. Sylvia Mader's teaching system motivates students to understand and appreciate the wonders of biology. Coupled with a modern digital approach, this traditional learning system is designed to both engage and encourage today's student.
This edition offers:
Connect® with auto-gradable and interactive assessment material tied to learning outcomes
A SmartBook® adaptive eBook that creates a personalized reading experience for each student (available in Connect)
LearnSmart Labs® virtual lab experience (available in Connect)
A downloadable eBook available through ConnectED