Connect Student Support Tools
Learn how to navigate Connect, complete proctored assignments, track your progress, and more! Let us help you get the most out of Connect.
Looking for Connect Support?
Below are videos and guides for the most common Connect student support topics.
Please contact us if you can't find what you need, and our team will be happy to assist.
Connect Access Code and Purchase FAQ
Find answers to common questions about Connect access codes and purchasing options.
How to Navigate Connect
Learn how to navigate the Connect home page and course menu.
Adding Connect Tablet App to iOS & Android Tablet Devices
Learn how to add the Connect tablet app to your iOS or Android tablet device.
Connect Student Accessibility Tips
Use this how-to guide to learn how to navigate Connect using accessibility tools and resources.
Where to go for help with Connect
Need technical support for Connect? Our digital support team is here to help.
Register for Connect
If your instructor gave you a URL to register for your course, follow these instructions to get up and running in Connect. If not, please contact your instructor for your registration instructions.
Completing Connect Assignments
Learn how to find and complete your Connect assignments.
SmartBook 2.0: Grading and Recharge for Students
Learn how to view your SmartBook grades and how to use recharge mode for further studying.
Viewing your grades in Connect
Learn how to view your grades and track your progress within Connect.
Completing a Writing Assignment
Learn how to complete a Writing Assignment in Connect, utilizing the functionality of grammar and originality checker, and Peer Review
Proctorio Student Orientation
Learn about the Proctorio student experience, including purchase, setup options, and proctored assignment checks.
Connect and Proctorio Student User Guide
Review this guide to get started with Proctorio, add the browser extension, and complete proctored assignments.
eBook in Connect User Guide
Learn how to navigate the eBook, take notes, build study guides, and download the ReadAnywhere app.
Use the ReadAnywhere app
Learn how the free ReadAnywhere app can help you study anytime, anywhere on your smartphone.
Stay in the Know with McGraw Hill
Connect Platform Status Updates
Visit and bookmark status.mheducation.com to see the latest service updates, view scheduled maintenance, and subscribe to receive email notifications for McGraw Hill Connect.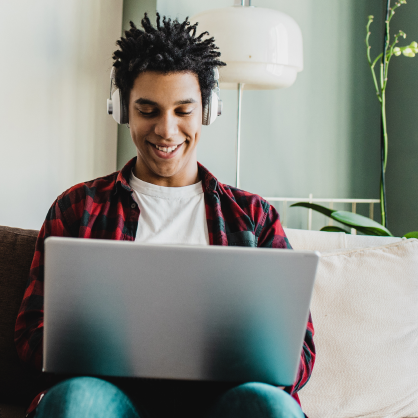 Customer Service Team
Contact customer service for questions regarding pricing, orders, shipping, or returns.
Visit the Customer Service Online Support Center or contact us below:

Hours of Operation:
Monday-Friday: 8:00 AM to 6:00 PM ET

 Phone: (800) 338-3987
 Fax: (800) 953-8691

By Mail:
McGraw Hill
P.O. Box 182605
Columbus, OH 43218