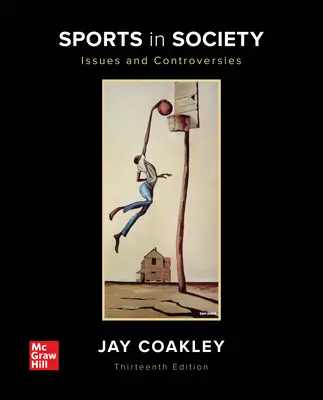 Sports in Society: Issues and Controversies
13th Edition
By Jay Coakley
ISBN10: 1260240665
ISBN13: 9781260240665
Copyright:
2021
Product Details

+
For over 30 years, Sports in Society has been a resource in the cultural, interactional, and structural dimensions of sports. The Thirteenth Edition provides a thorough introduction to the sociology of sport by raising critical questions to explore the relationships between sports, culture, and society. This text takes an issues-oriented approach to the study of sports in society and encourages the discussion of current sports-related controversies.
Program Details
Sports in Society: Issues and Controversies, 13e

CHAPTER 1: The Sociology of Sport: What Is It and Why Study It?
CHAPTER 2: Producing Knowledge About Sports in Society: How Is Knowledge Produced In the Sociology of Sport?
CHAPTER 3: Sports and Socialization: Who Plays and What Happens to Them?
CHAPTER 4: Sports for Children: Are Organized Programs Worth the Effort?
CHAPTER 5: Deviance in Sports: Is It Out of Control?
CHAPTER 6: Violence in Sports: Does It Affect Our Lives?
CHAPTER 7: Gender and Sports: Is Equity Possible?
CHAPTER 8: Race and Ethnicity: Are They Important in Sports?
CHAPTER 9: Social Class: Do Money and Power Matter in Sports?
CHAPTER 10: Age and Ability: Barriers to Participation and Inclusion?
CHAPTER 11: Sports and the Economy: What Are the Characteristics of Commercial Sports?
CHAPTER 12: Sports and the Media: Could They Survive Without Each Other?
CHAPTER 13: Sports and Politics: How Do Governments and Global Political Processes Influence Sports?
CHAPTER 14: Sports in High School and College: Do Competitive Sports Contribute to Education?
CHAPTER 15: Sports and Religions: Is It a Promising Combination?
CHAPTER 16: Sports in the Future: What Do We Want Them to Be?