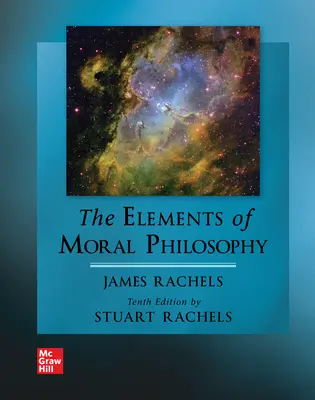 The Elements of Moral Philosophy
10th Edition
By James Rachels and Stuart Rachels
ISBN10: 1264931425
ISBN13: 9781264931422
Copyright:
2023
Product Details

+
The Elements of Moral Philosophy by James Rachels and Stuart Rachels is a best-selling text for undergraduate courses in ethics. Thirteen thought-provoking chapters introduce readers to major moral concepts and theories in philosophy through clear, understandable explanations and compelling discussions. Chapters are written so that they may be read independently of one another thus providing greater flexibility for students and instructors.
Read more +
Program Details
The Elements of Moral Philosophy
, 9e
CHAPTER 1:
What is Morality?
CHAPTER 2: The Challenge of Cultural Relativism
CHAPTER 3: Subjectivism in Ethics
CHAPTER 4:
Does Morality Depend on Religion?
CHAPTER 5:
Ethical Egoism
CHAPTER 6: The Social Contract Theory
CHAPTER 7: The Utilitarian Approach
CHAPTER 8: The Debate Over Utilitarianism
CHAPTER 9: Are There Absolute Moral Rules?
CHAPTER 10: Kant and Respect for Persons
CHAPTER 11: Feminism and the Ethics of Care
CHAPTER 12: Virtue Ethics
CHAPTER 13: What Would a Satisfactory Moral Theory Be Like?