How to Thrive in College & Your Career
Student Workshop Series
---
November 27, 2018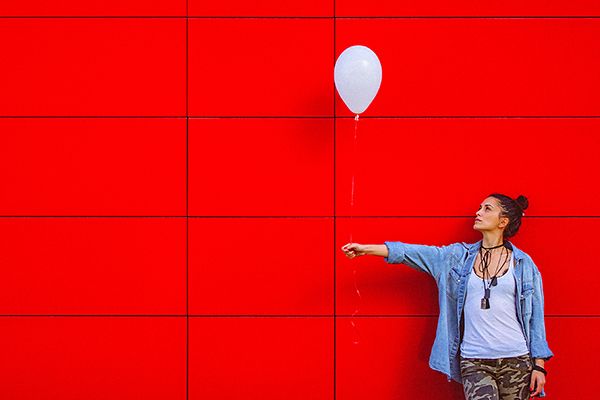 What does it take to thrive in college and beyond? How can students set themselves up for a successful career?
In McGraw-Hill's 2018 Future Workforce study, over only 41% of the 1,000 students surveyed felt extremely or very prepared for their careers. Many of the participants citing that more internships, career preparation, networking, career preparation tools, and more access to college career centers would have helped them feel more prepared.
To help bridging this gap, McGraw-Hill Higher Education is proud to sponsor and share a student-centric, on-demand workshop series called "How to Thrive in College & Your Career". Drawing on experts from around the academic and business community, the How to Thrive series offers practical, real-world preparation and advice on how to succeed in college and ways in which students can get a jump start on their career.
Workshop Leader
Workshop Topic
Description
Link
Roger Butters
Hillsdale College
The Economy is Strong, How Do I Find the Best Job?
What career or job do you really want? What's the best fit for you?
Click Here
Lisa DeLuca
Drexel University
How to Get Your Resume Past Applicant Tracking Systems & Stand Out
The "Dos" and "Don'ts" of Resume writing and ways to make yourself stand out.
Click Here
David Rosenthal
Columbia University
Building Relationship, Maximizing School Success
Relationships matter. See how relationships can be the foundation for success both in college and your career.
Click Here
Marc Lochbaum
Texas Tech University
Are You Getting Enough Sleep?
Sleep is a critical component for success. Get some strategies to improve both your sleep and productivity!
Click Here
LaShana Stokes
Harrisburge Area Community College
The Power of Purpose, Passion, and Persistence
See how to balance the different roles, passions, and purposes in your life.
Click Here
Paula Lentz
University of Wisconsin
Effective Resume and Interview Techniques for the Job Search
Learn how to make an effective resume and interview shine to a potential employer.
Click Here
Jeffrey Child
Kent State University
Operation Social Media Clean Up
Insight on how to clean up your social media profiles and presence in advance of your job search.
Click Here
Randy Nordell
American River College
Top 5 Tech Skills to Prepare you for the Workforce
See which technology soon-to-be graduates need to have a working knowledge of for the workplace environment.
Click Here
Shane Hunt
Arkansas State University
Building your Personal Brand and Marketing yourself for the future you Desire
Tips for soon-to-be college graduates on how to build their personal brand to market themselves for the future they desire.
Click Here
Darcy Lear
Career Consultant
Customizing your Resume for Results in your Job Search
Best practices on customizing your resume to improve your job search results.
Click Here
Angelo Kinicki
Arizona State University
Creating your Competitive Advantage: Becoming Career Ready
What it means to be career ready? See how to apply this knowledge to enhance your competitive advantage when looking for a job.
Click Here
Peter Cardon
University of Southern California
Using Social Media in your Job Search
Tips on how to use social media from a business networking standpoint in your job search
Click Here
More from McGraw-Hill Higher Education
---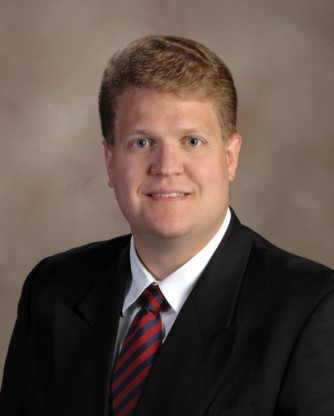 Roger Butter – Hillsdale College
Dr. Roger B. Butters is a dynamic leader, lecturer and advocate for economic education who teaches in both the public and private sectors. The developer of online competitions and assessment websites that are used by thousands or students, educators, and researchers each year, Dr. Butters has extensive experience in applying technology to the classroom, and online education. Roger has taught seminars on economics and international finance at universities in the United States, Europe, and China. His primary research interests are in the fields of economic education and regional economics. A recipient of the "Rising Star Award," in 2009, and the "Philip Saunders Best Research Paper Award," in 2011, he was recently given the honorary title of "Admiral in the Navy of the State of Nebraska" for his work promoting economic literacy. A former equities trader with Fidelity Investments, Dr. Butters holds a Master of Managerial Economics from the Marriot School of Management and a M.S. and a Ph.D. in Economics from the University of California – Davis. A Professor with the Foundation for Teaching Economics, and past president of the Nebraska Council on Economic Education, Roger is currently an Associate Professor of Economics at Hillsdale College.
Dr. Butters narrated over half of the English-language videos and is lead author for the macroeconomics content of Asarta/Butters.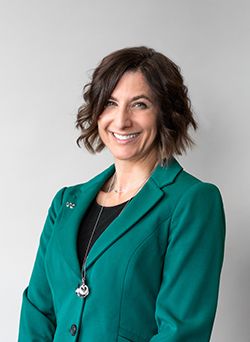 Lisa DeLuca – Drexel University
Lisa DeLuca, CPRW, is the Director of Undergraduate Career Services at Drexel University's LeBow College of Business and has been at Drexel University since 2004. She was an Executive Recruiter before founding the Deborah and Dominic Caruso Undergraduate Services Center in 2005. She has a BS in Business Administration, major in Accounting, from LaSalle University, having graduated summa cum laude. She began her career in public accounting at Arthur Andersen, at which time she earned her CPA license. As part of her role in Undergraduate Career Services, DeLuca co-created a career management capstone course for LeBow seniors in 2007 and has continued to manage all aspects of this capstone, including creating course materials, hiring and training adjunct faculty, and teaching sections of this course. DeLuca was recently a co-winner of the 2018 Drexel University Assessment Award and earned the Certified Professional Resume Writer designation.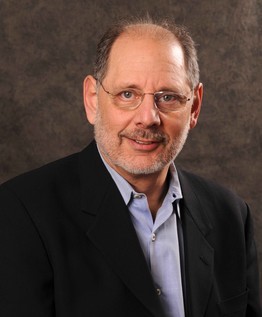 David Rosenthal – Columbia University
David Rosenthal, PhD, is an Associate Professor ( in the Center for Family and Community Medicine) and the faculty director of the management programs in HPM (Mailman School of Public Health, Columbia University) For 23 years, Dr. Rosenthal was a faculty member at the University of Iowa, teaching in the Colleges of Medicine, Public Health, and Education. He was also the Director of Counseling and Health Promotion Services at the University of Iowa Hospitals and Clinics. Later he worked at La Bodega de La Familia and then served as the Executive Director of the Lower Eastside Harm Reduction Center in New York City. He has been recognized as Teacher of the Year in Family Medicine at Iowas and Columbia and has also been awarded the Faculty Service Award in the College of Medicine at Iowa. Dr. Rosenthal was a licensed marriage and family therapist and has served as president of the Iowa Association of Marriage and Family Therapy. He has co-authored a number of books and academic papers and given more than 100 presentations in the United States and has conducted workshops in Zimbabwe, Uganda, Russia, and Greece. He is currently a member of the Board of Directors of three non-profit organizations including Board Presidency of Clowns Without Borders . He has also participated as a member or board chair of other public health nonprofits, such as Iowa City Hospice, Iowa City Free Medical Clinic, & the Mid-Eastern Council on Chemical Abuse.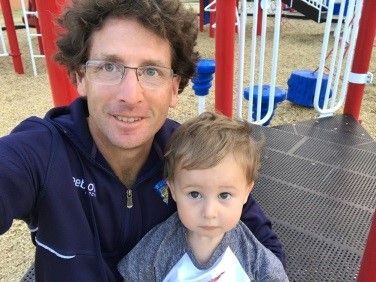 Marc Lochbaum – Texas Tech University
Dr. Marc Lochbaum is a Professor at Texas Tech University in the Department of Kinesiology and Sport Management. He also holds a position at the Lithuanian University of Educational Sciences. Dr. Lochbaum has published in sports psychology journals since 1993. His main areas of interest are achievement goals and personality in and around sports and exercise contexts. In recent years, Dr. Lochbaum has funded projects in many parts of the world. Dr. Lochbaum is the proud author of MHHE Connect Get Active 2.0 – a project he began now 13 years ago. Dr. Lochbaum is passionate concerning health of college students.Dr. Marc Lochbaum is a Professor at Texas Tech University in the Department of Kinesiology and Sport Management. He also holds a position at the Lithuanian University of Educational Sciences. Dr. Lochbaum has published in sports psychology journals since 1993. His main areas of interest are achievement goals and personality in and around sports and exercise contexts. In recent years, Dr. Lochbaum has funded projects in many parts of the world. Dr. Lochbaum is the proud author of MHHE Connect Get Active 2.0 – a project he began now 13 years ago. Dr. Lochbaum is passionate concerning health of college students.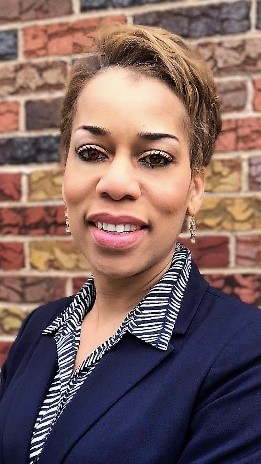 LaShana Stokes – Harrisburg Area Community College
LaShana holds a B.S. in Speech Communication: Broadcasting and an M.A. in Education: Curriculum and Instruction and is currently pursuing her doctoral degree in Higher Education Leadership. She is a dynamic motivational speaker leading first-year experience trainings and has presented at several local, regional, national and international conferences and events on the topic. In 2016, LaShana was nominated for the President's Award and in 2017 received HACC's Scholarship Recognition Award for her research on piloting first year experience classes specifically for underrepresented populations.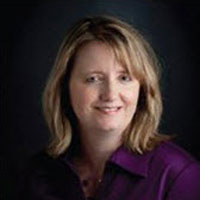 Dr. Paula Lentz – University of Wisconsin Eau Claire
Dr. Paula Lentz is an associate professor and academic program director in the Department of Business Communication at the University of Wisconsin-Eau Claire. She teaches Business Writing and Advanced Business Writing and develops and teaches online communication courses for the University of Wisconsin MBA Consortium program. Dr. Lentz is particularly interested in qualitative research that explores narratives and organizational cultures, genre theory, and writing a pedagogy in online environments. She has developed numerous online courses and online materials for hybrid and flipped classrooms. She is also the co-author of the McGraw-Hill texts, Business Communication: A Problem-Solving Approach, 1e, Lesikar's Business Communication: Connecting in a Digital World, 13e, and M: Business Communication, 3e.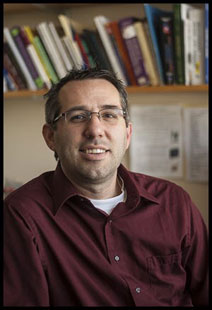 Dr. Jeffery Child – Kent State University
Jeffrey T. Child is an Associate Professor of Communication Studies at Kent State University. Jeff earned his Ph.D. degree in Communication from North Dakota State University in 2007 and received his B.A. in 2002 from Wayne State College (WSC) in Northeastern Nebraska.
Jeff's research explores how people manage their privacy in relation to social media interactions and the impact of a variety of factors on the subsequent communication practices. His primary scholarship bridges the interpersonal and mediated contexts of interaction, with a special focus on issues related to effective privacy management, disclosure, and privacy repair strategies.
Jeff has over 30 publications in a range of journals and an introduction to human communication textbook called Experience Communication (2019). He currently serves as the editor of the Journal of Family Communication. Jeff has presented over 40 research paper presentations at regional, national, and international conventions related to the advancement of communication scholarship.
Dr. Randy Nordell – American River College
Randy Nordell is a Professor of Business Technology at American River College in Sacramento, California. He has been an educator for over 20 years and has taught at the high school, community college, and university levels. He holds a bachelor's degree in Business Administration from California State University, Stanislaus, a single subject teaching credential from Fresno State University, a master's degree in Education from Fresno Pacific University, and a doctorate in Education from Argosy University. Randy is the author of Microsoft Office 2016: In Practice and Microsoft Excel 2016: In Practice, and he speaks regularly at conferences on the integration of technology into the curriculum. When he is not teaching, he enjoys spending time with his family, cycling, skiing, swimming, and enjoying the California weather and terrain.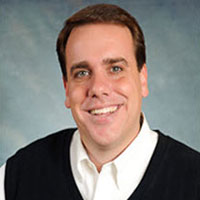 Dr. Shane Hunt – Arkansas State University
Dr. Shane Hunt received his Ph.D. in Marketing from Oklahoma State University where he was a AMA Sheth Foundation and National Conference in Sales Management Doctoral Fellow. Shane's research has appeared in the Journal of Personal Selling and Sales Management, The Journal of Business Logistics and he has been invited to present to numerous organizations including the American Marketing Association and the National Conference in Sales Management. After completing his MBA at the University of Oklahoma, Shane went to work for a Fortune 500 company in Tulsa, OK and spent eight years working as a pricing analyst, product manager, and business development manager overseeing numerous Mergers and Acquisitions initiatives. Shane is now the Dean of the College of Business and Professor of Marketing at Arkansas State University. He is also the co-author of the McGraw-Hill text, Marketing, 2e.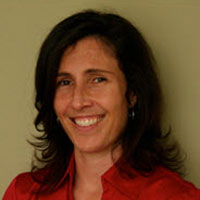 Dr. Darcy Lear – Career Coach
Darcy Lear a Ph.D. in Foreign and Second-Language Education from The Ohio State University. She has been the director of the Spanish basic-Language program at the University of Illinois, Urbana-Champaign; the inaugural coordinator of the minor program in Spanish for the professions at the University of North Carolina at Chapel Hill; and, most recently, a lecturer at the University of Chicago. She devotes most of her professional time to career coaching, which includes workshops for foreign-language students navigating the campus-to-career transition. She is also the co-author of the McGraw-Hill text, Conectate: Introductory Spanish, 2e.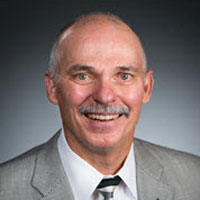 Angelo Kinicki – Arizona State University
Angelo Kinicki is an emeritus professor of management and held the Weatherup/Overby Chair in Leadership from 2005 to 2015 at the W.P. Carey School of Business at Arizona State University. Angelo is the recipient of six teaching awards from Arizona State University, where he taught in its nationally ranked MBA and PhD programs. He also received several research awards and was selected to serve on the editorial review boards for four scholarly journals. His current research interests focus on the dynamic relationships among leadership; organizational culture; organizational change; and individual, group, and organizational performance. He is also the author of the McGraw-Hill text, Management, 8e and the co-author of Organizational Behavior: A Practical, Problem-Solving Approach, 2e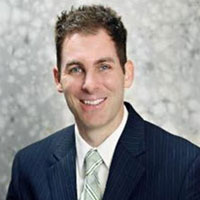 Dr. Peter Cardon – University of Southern California
Pete Cardon teaches management communication, international business communication, and advanced business writing at the Marshall School of Business at the University of Southern California. His primary research interests are intercultural communication and computer-mediated communication. Pete is currently a board member for the Association of Business Communication and the Orchid Foundation. Before working in higher education, he held several marketing and management positions in the tourism and manufacturing industries. Along the way, he has worked in China for three years and traveled to approximately forty countries for work and research. He is also the author of the McGraw-Hill text, Business Communication: Developing Leaders for a Networked World, 3e.