How to Handle Student Grade Complaints
---
November 26, 2018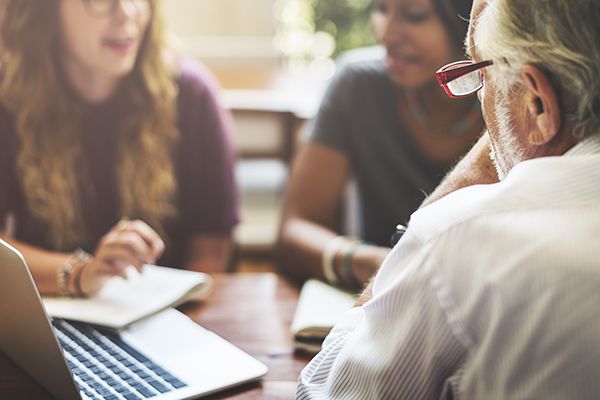 All instructors, sooner or later, will have a student who does not think their assigned grade is fair. In this age of Yelp and Google reviews, students sometimes seem to feel that grades are simply a starting point for a negotiation. Talk to any seasoned instructor: I am sure they can provide some interesting excuses they have heard. My personal favorite involves a deceased emotional support rat. And while the excuses can be entertaining at times, the hardest one to hear and deal with effectively is undoubtedly: "you were not a good instructor".
When confronted with a student who is unwilling or having trouble owning their less-than-desired grade our job, as in every other situation, is to treat students with respect (even if not shown from them) and compassion. No matter what excuses they provide, it's important for instructors to strive for a businesslike, fair, and compassionate response that doesn't compromising your policies. Easier said than done, right?
To better facilitate this type of interaction, here are some concrete steps and a communication framework1 that I use with my students in both email and face-to-face meetings. If the meeting is face-to-face, I recommend writing notes beforehand.
Empathize, demonstrate acknowledgement, and show appreciation first.

Reiterate the problem as the sender has stated it.
"This is what I am hearing"



Provide a response based on research.

Look at written policies and procedures as stated in your syllabus.
Look for details in any assignments referenced.
"This is what the situation is."



Show appreciation and allude to the future.

Provide ownership and empowerment
"This is how I hope you can move forward."
When utilizing this framework, we do not have to keep responding. We do not have to apologize. And when used properly can serve as the end of the conversation without being dismissive.
A student email example:
Dear Professor Rombes,
I cannot believe you are giving me the F! I have done all the work for the first half of the class and it is not fair that those grades are not counted just because I had a really bad day when I took the proctored midterm! I would have never signed the contract agreeing to that policy if I knew the exam was so hard and unfair.
Stacey Smith
My response - based on the above framework:
Dear Stacey,
Thank you so much for letting me know your concerns about the midterm exam. I see that your 17% grade is indeed well below the minimum score required to pass the class. I went through your exam responses, and it does appear that you misunderstood many key concepts covered in the first half of the class. It must have been frustrating for you to feel prepared on the day of the exam and get that result.
Unfortunately, the course policies are firm, as stated in my syllabus. A minimum score of 60% on both the midterm and final is required to pass the class. I also see that you did not complete the provided practice midterm. It appears you opened it and spent 12 minutes on only the first three of 40 questions.
I notice that there are 5 days left in the withdrawal period for this term. I suggest you meet with an advisor to discuss this option. Also, registration is open for next term and this class is being offered in many time periods and formats. Perhaps next term you might consider taking an on-campus section instead of the online version of the course. I would be happy to meet with you, regardless, to discuss concrete study strategies for next term.
Lisa Rombes
Faculty
The result stands, but the final paragraph gives three action items for the student to complete. This provides them "marching orders" to salvage an unfortunate situation, and ownership for success in the future. In cases where withdrawal is not the only or best option, suggestions might include:
Committing to ask at least one question per assignment, by email or in person
Forming a study group for exams
Putting study/work time for the class on a written or electronic weekly calendar
These suggestions are student-owned and promote the long-term goal of success.
No matter what the excuse or complaint, having an established communication framework when responding to student grades can help you maintain consistency, fairness, and objectiveness while providing students with actionable items for long-term improvement.
References
Source: Kristin Good, Dean of Arts and Sciences, Washtenaw Community College
More from McGraw-Hill Higher Education
---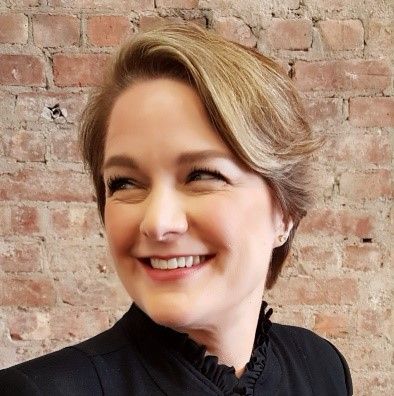 Lisa Rombes is recently retired as an instructor and chair of the Mathematics Department at Washtenaw Community College in Ann Arbor, Michigan. She graduated with honors from Bowling Green State University in Ohio and Penn State University with degrees in Math Education. Her focus in school was Number Theory, and she always looks to convey to students that there is beautiful math other than that found in the Calculus sequence.
She taught teaching developmental and first-year college math for 30 years, at the middle school, high school, and community college level.
As chair, her focus was on student success, access, and quality of instruction.
An early developer and instructor of online math courses, she is passionate about student success in this environment. Online course design is a real interest: Lisa also served on the college committee working to review the quality online courses in all subject areas. She loves looking at the "student view" and helping instructors see what their students see.