Health Care Education Innovation in the Rio Grande Valley, TX
---
June 15, 2018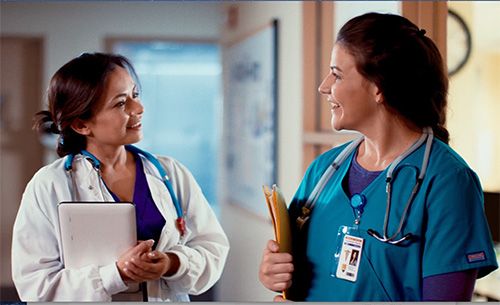 In September 2017 the Texas Workforce Commission reported that the Texas economy had added 5,500 jobs in Augusti, reducing the Texas unemployment rate to 4.5% - lower than the national average for the month.
The problem? None of this new job growth was in the Rio Grande Valley area.
In fact, the U.S. Bureau of Labor Statistics confirmed that collectively, the Rio Grande Valley area scored the highest unemployment rate for the month of August in the entire stateii. In conjunction with the high unemployment rate, the Rio Grande Valley area is also among the poorest regions in the country and has the highest rates of chronic diseases like diabetes and hypertension. The need for qualified, well-trained health care providers is high.iii
As part of an effort to determine specific needs for health professions education in the Rio Grande Valley, The College of Health Care Professions (CHCP) used an academic advisory board of health care experts from this area to help develop programs tailored specifically to their communities. The first program is the Medical Assistant (MA) certification program; the second is the Medical Coding and Billing (MCB) certification program.
To learn more on how CHCP created the structure of these two programs and leveraged new technology resources, like McGraw-Hill's Connect, to meet local employment and health care needs download the join CHCP and McGraw-Hill whitepaper, Health Care Education Innovation in the Rio Grande Valley, TX.
Download Whitepaper
---
i Texas Workforce Commission. (2017). "Texas economy adds 5,500 jobs in August." Retrieved from http://www.twc.state.tx.us/texas-economy-adds-5500-jobs-august.
ii Bureau of Labor Statistics, U.S. Department of Labor. (2018). Economy at a Glance, Texas. https://www.bls.gov/eag/eag.tx.htm.
iii Ura, A. (2016, January 19). "Latest census data shows poverty rate highest at border, lowest in suburbs." The Texas Tri¬bune. https://www.texastribune.org/2016/01/19/poverty-prevalent-on-texas-border-low-in-suburbs/.