6 Career-Building Workshops to Share with Students
---
November 14, 2017
In the 2017 McGraw-Hill Future Workforce survey of over 5,000 college students reported that less than a third of students feel "very prepared" or "extremely prepared" for their professional career.
To assist students and faculty alike in bridging this gap, McGraw-Hill is proud to sponsor and share a student-centric workshop series, "You're Hired: Tips for Getting a Job!". Share with your students these different workshop sessions to help them improve and feel more confident in their resume building, interview abilities, networking acumen, and personal branding skills.
Workshop Leader
Career Workshop Topic
Description
Link
Dr. Shane Hunt
Arkansas State University
Building your Personal Brand and Marketing Yourself for the Future you Desire
Learn how to build your personal brand and market yourself for the future you desire.
Click Here
Dr. Peter Cardon
University of Southern California
Using Social Media in the Job Search & Building Brand YOU
Learn how to use social media from a business networking standpoint as you look for jobs, and tips to building your brand.
Click Here
Darcy Lear
Career Coach
Using Foreign Language Skills in your Job Search & Career
Learn how to use your foreign language skills and experiences in your job search and career, with a focus on networking, resume lines, and interview preparation.
Click Here
Dr. Paula Lentz
University of Wisconsin Eau Claire
Using Effective Resume & Interview Techniques in the Job Search
Learn effective resume and interview techniques, and how to make your skillset relevant to your potential employer.
Click Here
Mel Fugate
Management Research Consultant
Employers Want Problem Solvers – Give Them What They Want!
Learn effective problem-solving approaches to increase your job opportunities and performance.
Click Here
Angelo Kinicki
Arizona State University
Creating Your Competitive Advantage: Becoming Career Ready
Learn what it means to be career ready and how to apply this knowledge to enhance your competitive advantage when looking for a job.
Click Here
More from McGraw-Hill Higher Education
---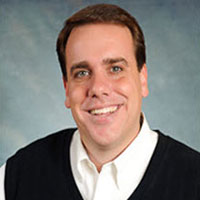 Dr. Shane Hunt – Arkansas State University
Dr. Shane Hunt received his Ph.D. in Marketing from Oklahoma State University where he was a AMA Sheth Foundation and National Conference in Sales Management Doctoral Fellow. Shane's research has appeared in the Journal of Personal Selling and Sales Management, The Journal of Business Logistics and he has been invited to present to numerous organizations including the American Marketing Association and the National Conference in Sales Management. After completing his MBA at the University of Oklahoma, Shane went to work for a Fortune 500 company in Tulsa, OK and spent eight years working as a pricing analyst, product manager, and business development manager overseeing numerous Mergers and Acquisitions initiatives. Shane is now the Dean of the College of Business and Professor of Marketing at Arkansas State University.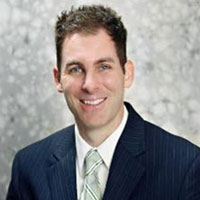 Dr. Peter Cardon – University of Southern California
Pete Cardon teaches management communication, international business communication, and advanced business writing at the Marshall School of Business at the University of Southern California. His primary research interests are intercultural communication and computer-mediated communication. Pete is currently a board member for the Association of Business Communication and the Orchid Foundation. Before working in higher education, he held several marketing and management positions in the tourism and manufacturing industries. Along the way, he has worked in China for three years and traveled to approximately forty countries for work and research.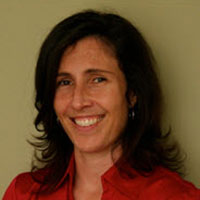 Dr. Darcy Lear – Career Coach
Darcy Lear a Ph.D. in Foreign and Second-Language Education from The Ohio State University. She has been the director of the Spanish basic-Language program at the University of Illinois, Urbana-Champaign; the inaugural coordinator of the minor program in Spanish for the professions at the University of North Carolina at Chapel Hill; and, most recently, a lecturer at the University of Chicago. She devotes most of her professional time to career coaching, which includes workshops for foreign-language students navigating the campus-to-career transition.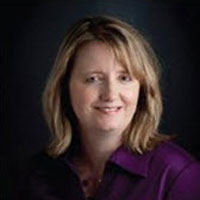 Dr. Paula Lentz – University of Wisconsin Eau Claire
Dr. Paula Lentz is an associate professor and academic program director in the Department of Business Communication at the University of Wisconsin-Eau Claire. She teaches Business Writing and Advanced Business Writing and develops and teaches online communication courses for the University of Wisconsin MBA Consortium program. Dr. Lentz is particularly interested in qualitative research that explores narratives and organizational cultures, genre theory, and writing a pedagogy in online environments. She has developed numerous online courses and online materials for hybrid and flipped classrooms.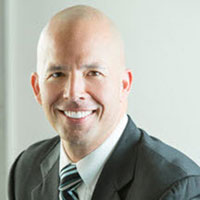 Mel Fugate – Management Research Consultant
Mel Fugate is an associate professor of management in the Center for Workplace Excellence at the University of South Australia. He teaches executive, MBA, and postgraduate courses. Before earning his PhD in Management from Arizona State University, Mel performed consulting services in marketing and business development and was a sales representative and manager in the pharmaceutical industry.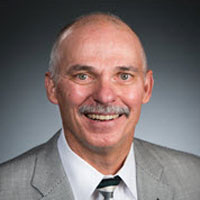 Angelo Kinicki – Arizona State University
Angelo Kinicki is an emeritus professor of management and held the Weatherup/Overby Chair in Leadership from 2005 to 2015 at the W.P. Carey School of Business at Arizona State University. Angelo is the recipient of six teaching awards from Arizona State University, where he taught in its nationally ranked MBA and PhD programs. He also received several research awards and was selected to serve on the editorial review boards for four scholarly journals. His current research interests focus on the dynamic relationships among leadership; organizational culture; organizational change; and individual, group, and organizational performance.