10 Ways to Increase Your Productivity
---
December 3, 2018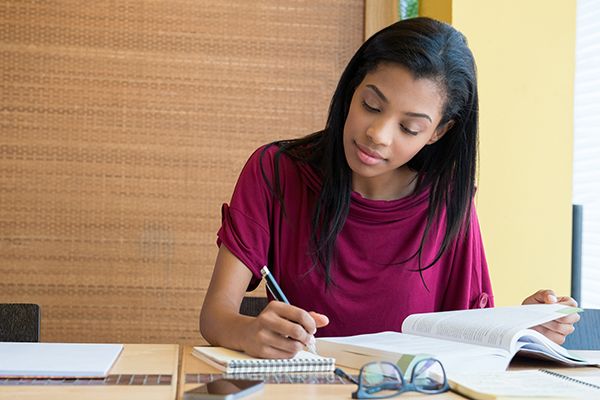 Get to bed early

The earlier the better. Try to turn in around 9pm or 10pm. Your goal is sleep quality not sleep quantity. Our brains need to complete five distinct sleep cycle phases each night for a good night's rest, therefore getting to be early is a must.

If you are a night owl and going to bed early is a challenging started by creating a cozy evening quiet time routine to wind down: take a hot bath/shower, start an evening self- care routine, avoid social media and late-night TV binging, snuggle or play with with pets, or read a good book. Set a timer for yourself that reminds you it's time to head to bed.



Don't Snooze

We all know the "just five more minutes" feeling. But resist the urge to snooze, it only makes you groggier and late to start your day. To ease in to waking up, set an alarm to play soft rising music or sounds of nature. It'll help you wake up faster and avoid hitting the snooze button two or three times.



Try a "Contrast" Shower

Need even more help waking up? Take a hot shower followed by a quick cold one, known as a contrast shower, the benefits are remarkable.



Set Your Next Day Goals

To be productive you have to set achievable short and long-term goals. If you do not have any specific, long-term goals or feel overwhelmed by them try starting small. Establish some simple goals that you want to accomplish tomorrow. Start small until goal building becomes an ingrained habit.



Create Your Own Motto

Look, adulting is hard. Self-motivation is a powerful tool. Try coming up with a motto word or phrase that can help push or motivate you. My motto phrase is "Carve Out Time". There is not enough time during the day, therefore, I "carve out time" for the things I am passionate about or things I want to accomplish.



Partner Up

An accountability partner could be your spouse, partner, or a friend. Someone you live with or someone you can just text to keep you on track.



Carve Out Time for Breaks

Part of being productive is letting your mind process everything without burning out. So, make time for breaks. Go outside, read the paper, walk the dog, step out onto your balcony, going outside and breath in the morning air.



Indulge Yourself

Small indulges (hot cup of coffee, chocolate, 5 mins on Instagram, etc.) can be extremely beneficial in pushing yourself. All work and no play can make anyone crazy. Give yourself a few "rewards" for completing work or modifying bad habits. It'll make you that more likely to continue in the future.



Avoid Emails During Non-Work Hours

Especially early in the morning or late evening, don't get drawn into answering a million emails. Adding extra time in the morning will more than likely make you late and grumpy for the rest of the work day. Evening responses cut into important rest, relaxation, and sleep time. You need personal time to get your day started and to recover at the end of it. As hard as it is, try to avoid answering emails outside work hours.



Keep a Journal Handy

As productive as you can be, sometimes inspiration strikes us at the oddest times. Keep a journal next to your bed, write down any dreams or inspirations you had during the night.
More from McGraw-Hill Higher Education
---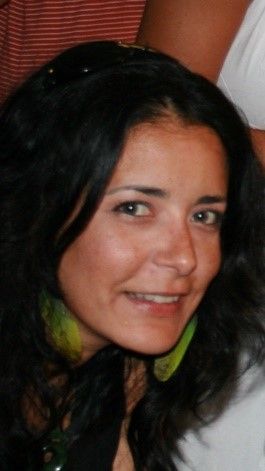 I am a proud alumnus of Florida International University, receiving a Bachelor of Fine Arts in 2000 and where today I hold a position as courses in Performance Art, Art History I, Art History II, and Exploring Art. In 2003, I received a Masters of Fine Arts degree from The School of the Art Institute of Chicago where my work explored issues of Cubanindad, for example, the contradiction between nostalgia and reality, as well as issues of immigration and exiles. Moreover, probing political and social commentary concerning the Cuban/American experience.
For over a decade I taught art and drama courses at an alternative institution for pregnant and teen parents. Along with my tenure in the public-school system and at FIU, I proudly served my community volunteering at the Ocean Bank Center for Educational Materials - The Education Fund and with other local organizations. Moreover, I worked as a committee member of The Museum of Contemporary Art (MOCA) serving on its Educational Advisory Board for numerous years. In 2010, I traveled to Romania and had the honor to serve at an orphanage where I taught art to children and young adults. Today, I have started my own company called Art and Joy Inc. whose goal is to engage and enrich the lives of "Golden Ages" in our community.
I have several local television and radio appearances discussing a variety of subjects from education to politics to food. Also, I have exhibited my own work in several group shows in Miami and the Midwest. However, what I enjoy the most is travel. I have had the chance to visit twenty- six countries, twenty-four American states and have set foot on four out of the seven continents. My favorite world sites include the Atacama Desert in Chile, Tulum Mexico, Chicago, Micanopy Florida and the streets of Pamplona. Currently, my top five places to visit are Papua New Guinea (PNG), Rapa Nui, Hawaii, Iceland and Antarctica.
In my spare time, I enjoy music, gardening, cooking, knitting (poorly), Pilates, cuddling my cat Calixto and dog Betsy and spending time with my friends and family especially son Matteo Giuseppe.