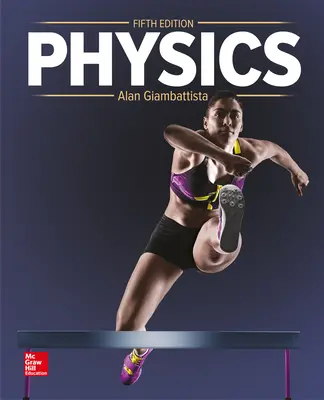 Physics
5th Edition
By Alan Giambattista
ISBN10: 1260486915
ISBN13: 9781260486919
Copyright:
2020
Product Details

+
Physics presents the basic concepts of physics that students need to know for later courses and future careers. This text helps students learn that physics is a tool for understanding the real world, and to teach transferable problem-solving skills, that students can use throughout their entire lives.
Read more +
Program Details
1) Introduction
Part One - Mechanics
2) Motion Along a Line
3) Motion in a Plane
4) Force and Newton's Laws of Motion
5) Circular Motion
6) Conservation of Energy
7) Linear Momentum
8) Torque and Angular Momentum
9) Fluids
10) Elasticity and Oscillations
11) Waves
12) Sound
Part Two - Thermal Physics
13) Temperature and the Ideal Gas
14) Heat
15) Thermodynamics
Part Three - Electromagnetism
16) Electric Forces and Fields
17) Electric Potential
18) Electric Current and Circuits
19) Magnetic Forces and Fields
20) Electromagnetic Induction
21) Alternating Current
Part Four - Electromagnetic Waves and Optics
22) Electromagnetic Waves
23) Reflection and Refraction of Light
24) Optical Instruments
25) Interference and Diffraction
Part Five - Quantum and Particle Physics
26) Relativity
27) Early Quantum Physics and the Photon
28) Quantum Physics
29) Nuclear Physics
30) Particle Physics
Appendices
Appendix A - Mathematics Review
Appendix B - Reference Information
Answers to Selected Questions and Problems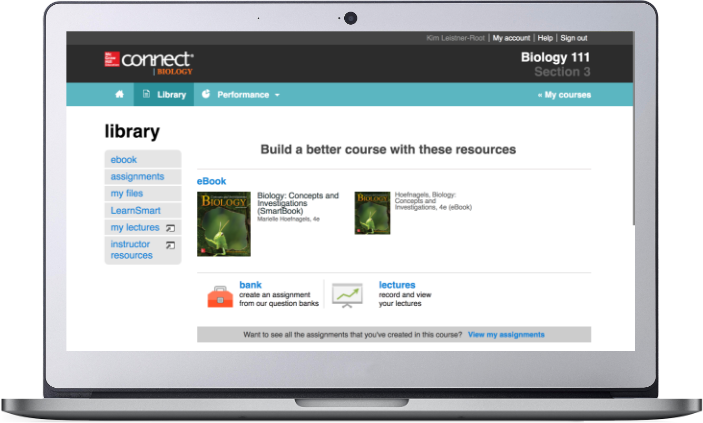 By prompting students to engage with key concepts, while continually adapting to their individual needs, Connect activates learning and empowers students to take control resulting in better grades and increased retention rates. Proven online content integrates seamlessly with our adaptive technology, and helps build student confidence outside of the classroom.
Learn more
Equip students with adaptive, mobile study resources. They'll be better prepared in less time. They'll thank you.
Learn more