Learning Solutions
> Digital Solutions
> Lecture Capture and Remote Proctoring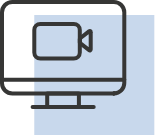 Record Course Instruction for Anytime, Anywhere Student Access
Tegrity Campus is a video capture and remote proctoring solution that drives student engagement in traditional, flipped, hybrid, or fully online courses. Available as a tool within McGraw-Hill Connect, Tegrity Campus is easy to use for instructors and easy to access for students.
Easy to Use, Easy to Scale
Our powerful, proven toolset supports simplified, streamlined lecture capture for faculty and students. With personalized bookmarking and notation tools, students can quickly and easily find the critical content they want to review.

Tegrity further supports cost effective accessibility with unlimited, free computer-generated captioning, unlimited student viewing and a 92% ease-of-use rating, according to instructor surveys. As an Amazon Web Services-supported software as a service (SaaS), Tegrity Campus is designed to quickly scale to meet both your planned and unplanned instructional video capture needs.
The free Tegrity Mobile app allows your students to download and listen to recorded lectures on their mobile phone or tablet anytime, anywhere - even offline. Available for Android and iOS devices, the app has the same features and functionality available in Connect, so students can study when it's convenient for them, no matter where they are.
Learn more about Tegrity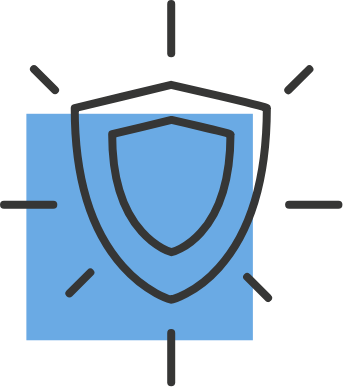 Validate the Integrity of Online Exams
Available for all disciplines

In addition to supporting instructional video capture, Tegrity differentiates itself from the field with the inclusion of a holistic remote-proctoring capability, designed to help institutions validate the integrity on online exams to meet demanding accreditation requirements.

Tegrity's Remote Proctoring feature obviates the need to send students to an expensive and often distant proctoring facility. Rather, using a webcam and microphone, a student can be at home while Tegrity records video of the student taking the test, along with the associated screen activity. The recordings cannot be paused during the duration of the exam period, and when completed, the recording is immediately uploaded for instructors to review at up to 8x speed.
Available for Math Placement

To ensure the validity of the ALEKS PPL program, we have a network of 125+ centers available for off-campus or remote proctoring. We also partner with ProctorU and Respondus to provide institutions with a range of options including authentication, lockdown browser, video monitoring, and live proctors.
Learn More about Remote Proctoring for Math Placement
Available for Math Courses

ALEKS course product integrates Respondus LockDown Browser and Respondus Monitor webcam technology to ensure assessment integrity online.

LockDown Browser prevents students from accessing other applications, copying, printing or visiting other websites during an ALEKS exam or knowledge check. Respondus Monitor is a "remote proctoring" companion application for LockDown Browser that uses webcam and video technology to record students and deter cheating when live proctoring is not an option.
Learn More about Remote Proctoring with ALEKS.