Prioritize your time and focus on what really matters—educating.
Let Connect® do the heavy lifting when it comes to admin tasks.
How does using Connect maximize your time? See below.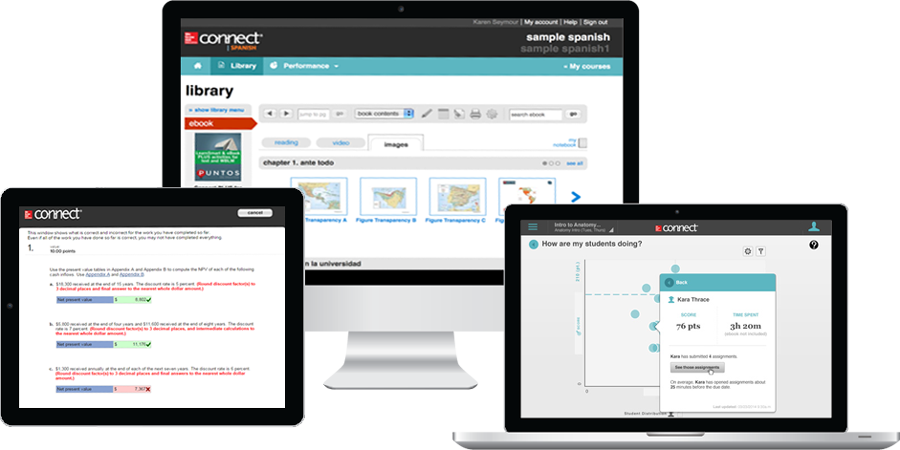 AUTO-GRADING
Your valuable time and expertise should be devoted to teaching—not grading. Connect will automatically grade assignments and quizzes, providing you with easy-to-read reports so you know which students need more guidance.
CONSOLIDATED RESOURCES
​Who has the time to sift through multiple files, folders and click through various websites? Not you. Everything you need to be an effective educator is at your fingertips; consolidate all your course materials with Connect.
REPORTING
All the data you need delivered to you in a readable snapshot with actionable, visual analytics. These dashboards empower learners and help improve class performance.
With Connect, you can spend 72% less time on administrative tasks and 90% more time* on active learning experiences.