Product Spotlight: Reveal Math
Published February 9, 2022
---
At McGraw Hill, we believe in the power of learning to create opportunities and open new worlds. From PreK–12 to Higher Education and beyond, we are continually innovating for the future of education.
Reveal Math® is one example of our programs that use powerful technology to create individual learning experiences. Learn how Reveal Math helps K–12 students succeed in math, and educators save time and teach effectively.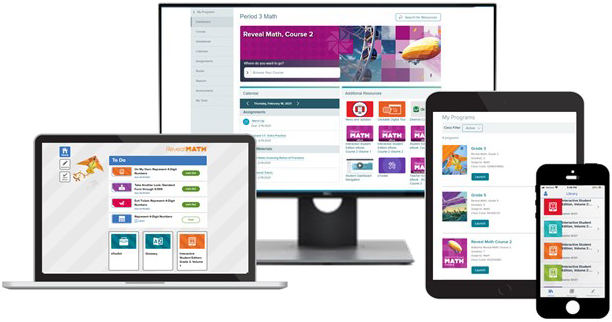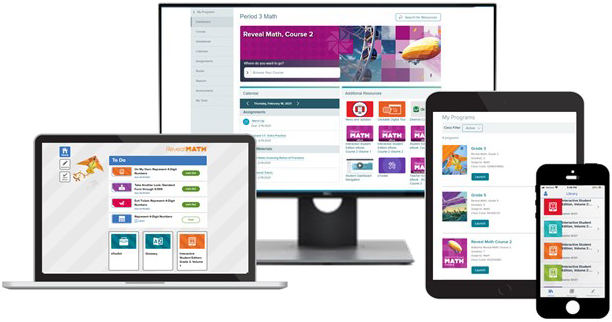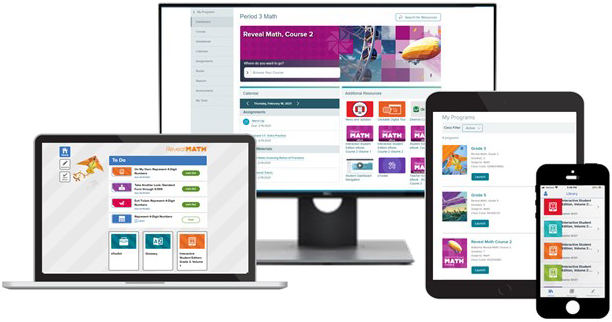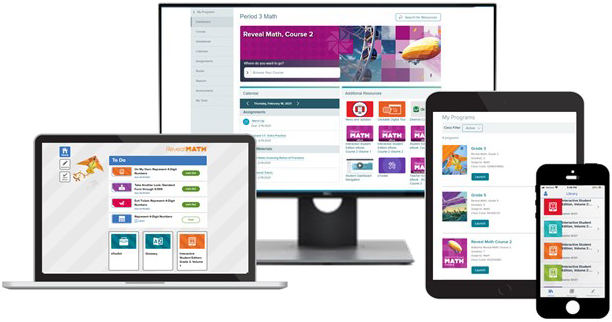 What Reveal Math does
Math learning thrives on exploration, conversation, and reflection. Reveal Math® is a complete K–12 core math program built on contemporary academic research and designed so all students can succeed in mathematics. Reveal Math is newly rated all green on EdReports K–12.
Who Reveal Math is for
Reveal Math is a balanced core math curriculum that is used for math instruction in classrooms from kindergarten through Algebra 2.
What makes Reveal Math innovative
MAP Growth®, the market's most trusted, accurate interim assessment is now integrated within Reveal Math, bringing student data closer to instructional decision making, saving teachers time. Two new reports provide MAP Growth RIT scores, which will save educators time by identifying students who may need additional support. Watch the video to learn more about this winning partnership that maximizes the use of adaptive practice to address gaps in knowledge in preparation for the content ahead.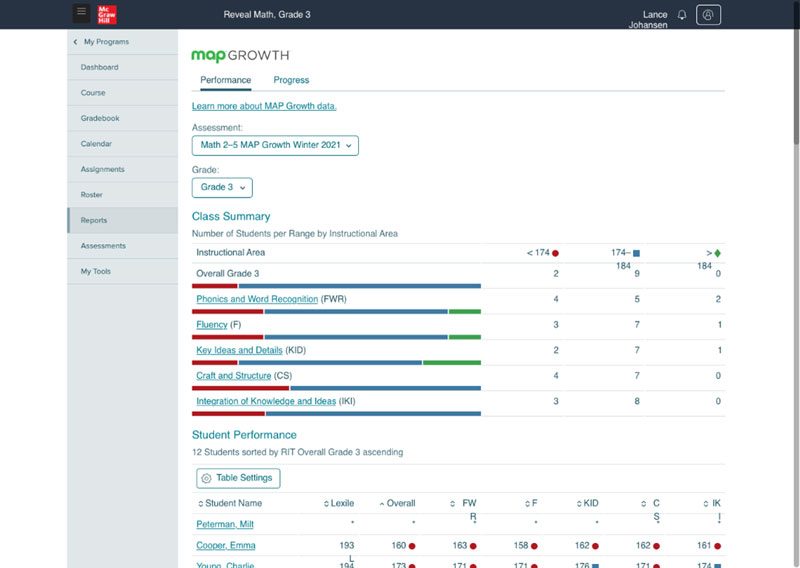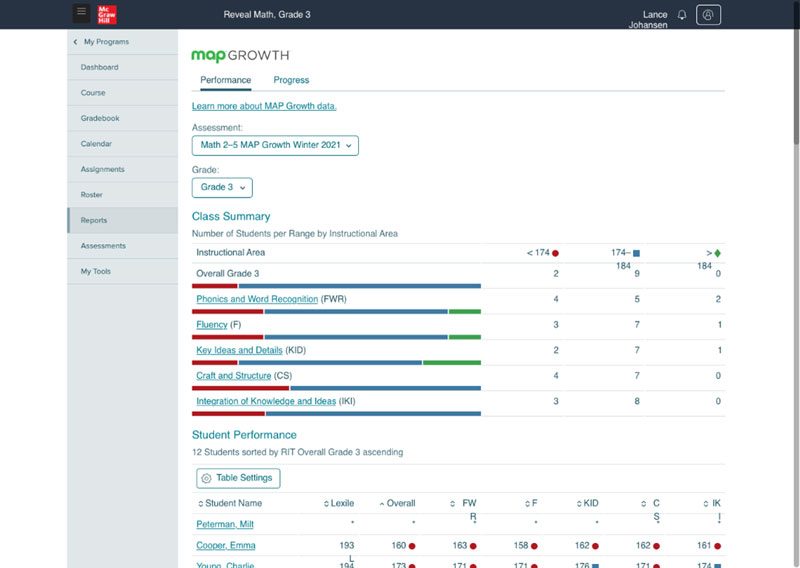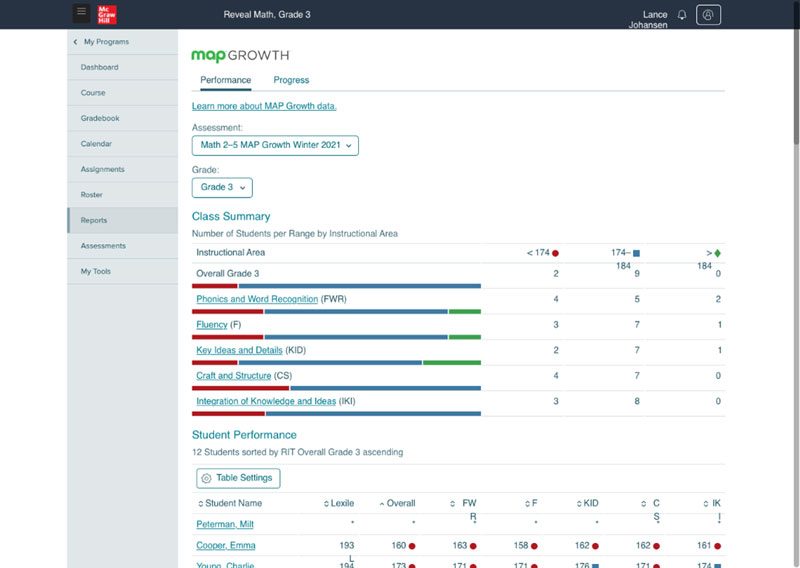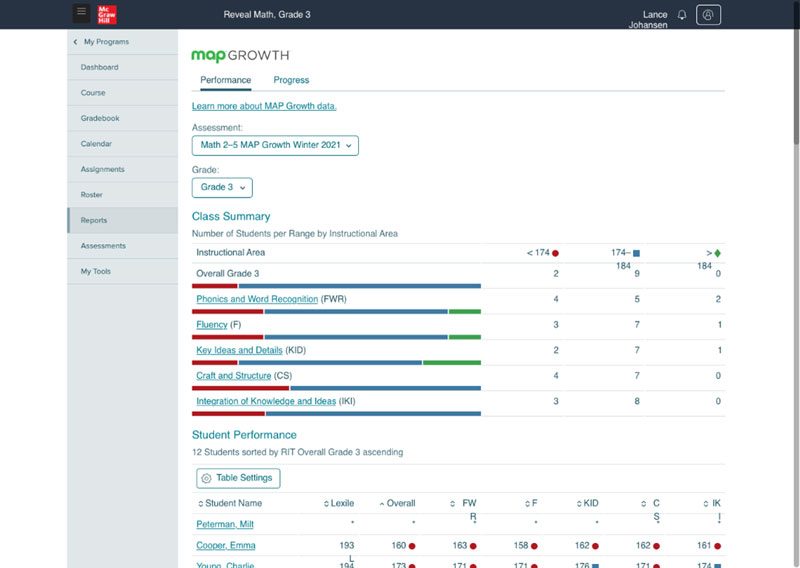 Additionally, Program Contributing Author, Cheryl Tobey, developed Math Probes for each instructional unit of Reveal Math, having each Probe tested and refined in classrooms. Math Probes are formative assessments designed to support teachers in identifying student misconceptions within each unit. These probes allow teachers to make sound instructional choices that are targeted at specific mathematics concepts while being responsive to the needs of students.
Other features include:
Autoscored daily practice assignments have a variety of helpful tools and learning aids, such as videos, eGlossary, and examples, to support students while they practice.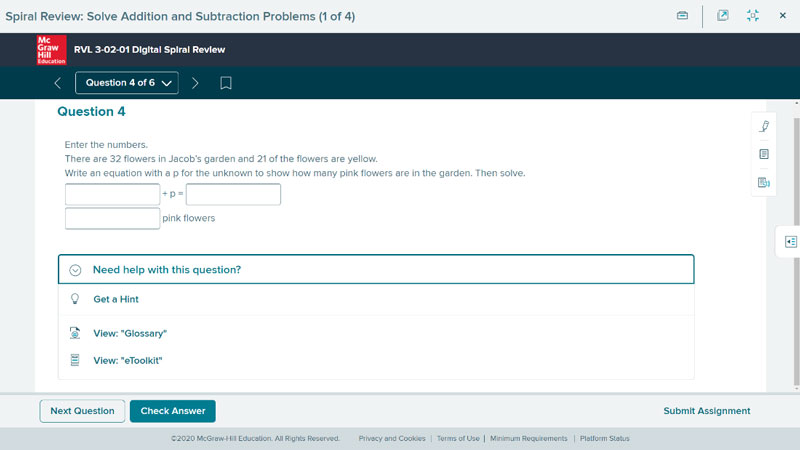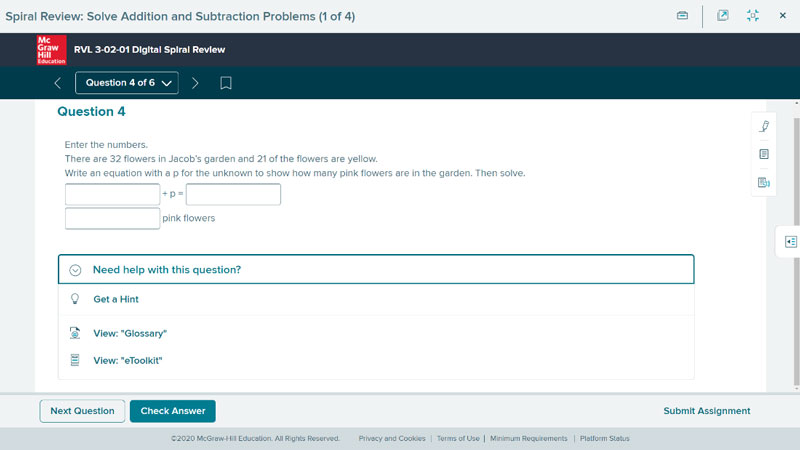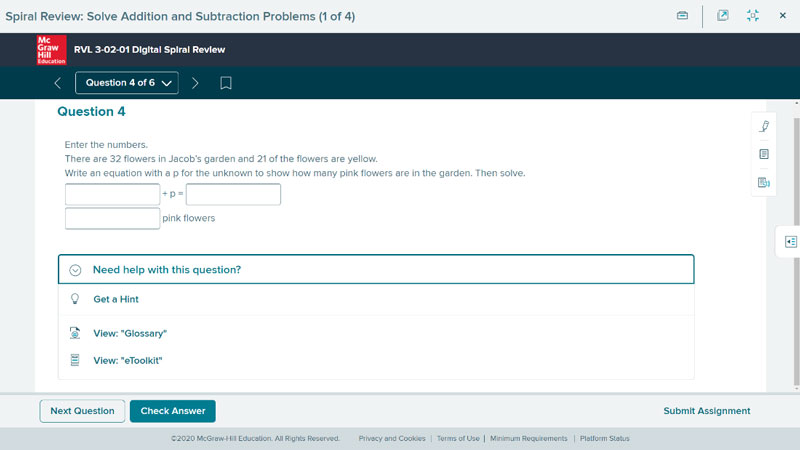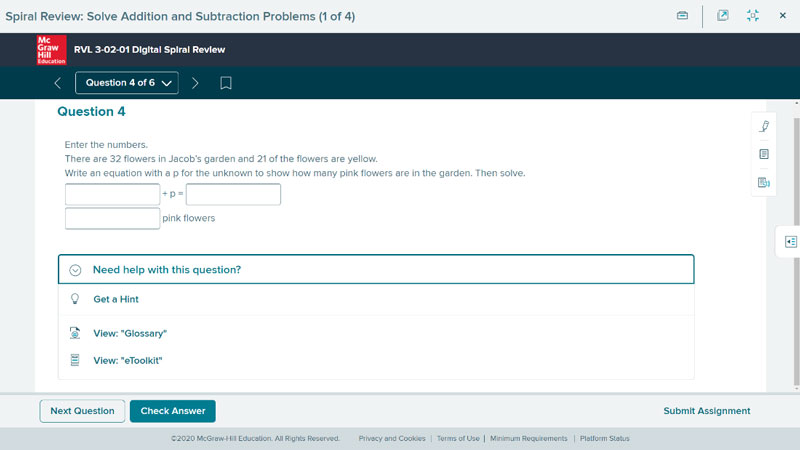 Interactive Student Editions allow students to complete anything digitally that they can complete in print.
Assignable, digital mini-lessons, called Take Another Looks, provide quick, actionable data to help inform instruction while supporting each student with a three-part, gradual-release activity that embeds instructional videos, virtual manipulatives, and learning aids.
Digital practice opportunities within Reveal Math 6–12 thoughtfully incorporate algorithmic questions that change value on each student attempt, ensuring every student receives a different practice question while working to improve their proficiency on a specific concept or skill.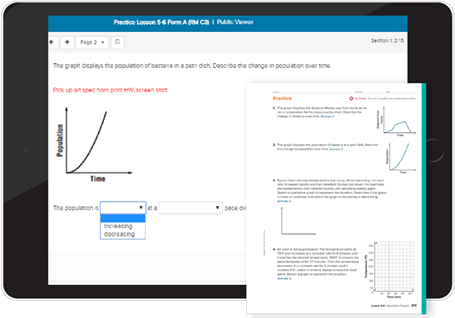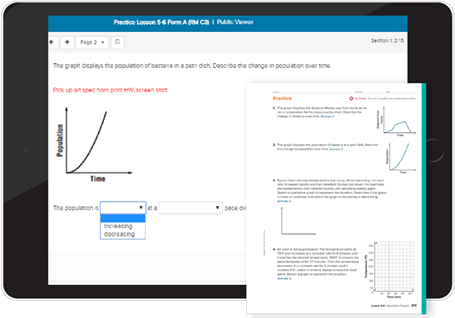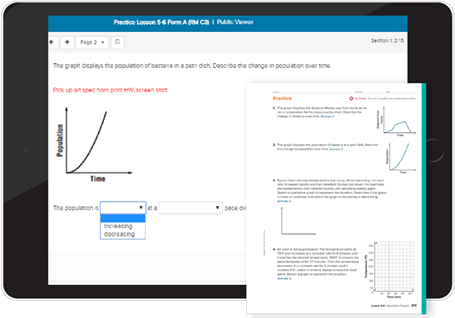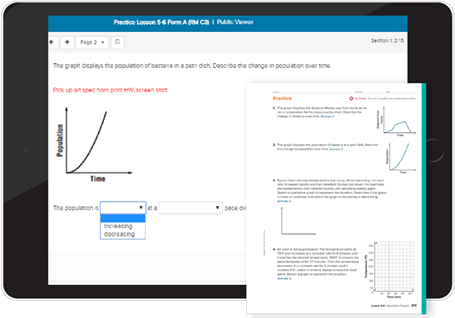 LearnSmart®, included with Reveal Math 6–12, provides students with access to an online, interactive study tool. LearnSmart assesses a student's proficiency and knowledge within a specific course, tracks which topics have been mastered, and identifies areas that need more study.
Reveal Math is simple delivery of complex math. Teachers have what they need with minimal prep or planning to teach an effective lesson and get our students talking about the math.
Brady Reinke
Director of Elementary Teaching & Learning
School District of New Berlin
How Reveal Math has evolved
Our internal experts and advisors constructed the program in strong partnership with industry-leading thought leaders and in accordance with academic research and instructional best practices.
We regularly connect with our K12 partners to understand how the program is effectively supporting classroom instruction and student achievement as well as areas for improvement to the program to better serve teachers and students.
We actively maintain and update our programs to respond to our every evolving classroom to make sure Reveal Math provides comprehensive and quality resources.
In the last year, we released new practice items that included algorithmic questions in response to teachers' need for a more dynamic practice experience.