Four Insights We Learned From our 2021 Social and Emotional Learning Report
Published October 1, 2021
---
Given the stress and uncertainty of the last 18 months, we wanted to learn how students were affected and what school districts are doing to incorporate Social and Emotional Learning (SEL) into their curriculum. To do this, we decided to conduct the second edition of a Social and Emotional Learning survey we originally did in 2018. This time, we surveyed parents, educators, and administrators to learn about their familiarity with SEL and how it can help students process COVID-related trauma.
Here are four things we learned from this year's report:
Educators' familiarity with SEL has increased from 83% to 94% since 2018.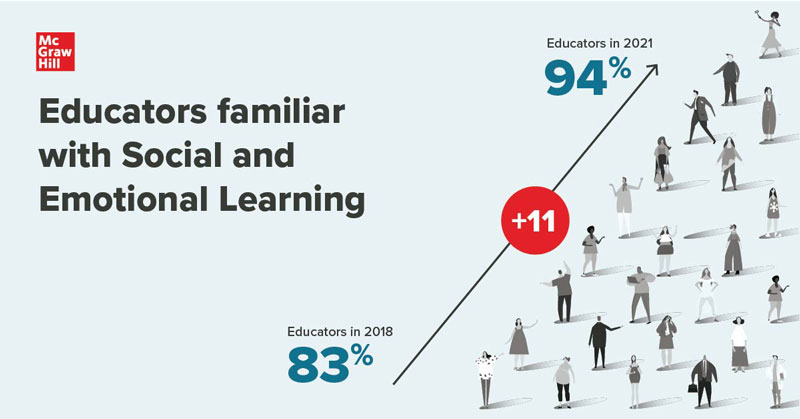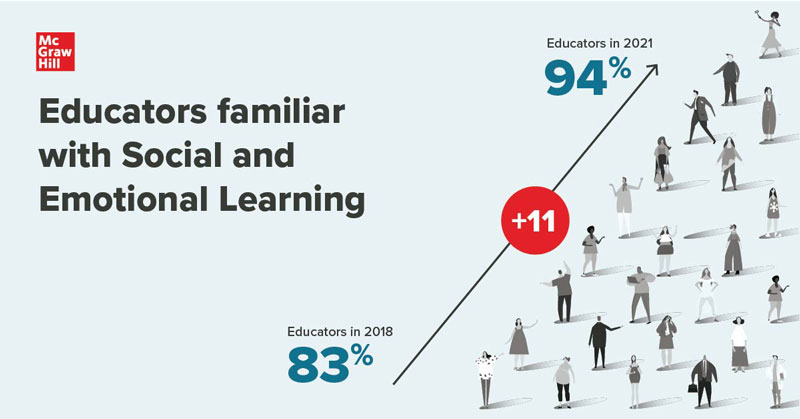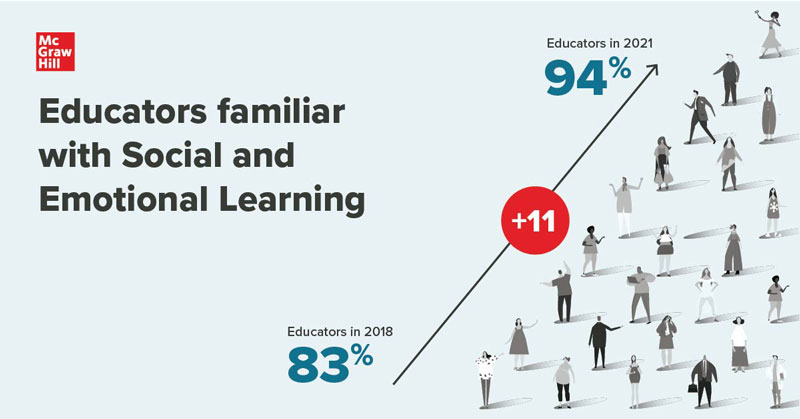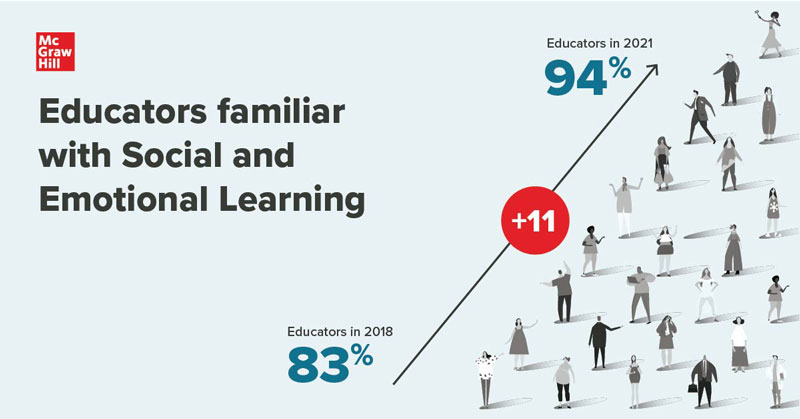 56% of educators report that their school has begun implementing an SEL plan.

Overall, educators are much more knowledgeable about their school's plans for teaching SEL skills today (91%) than they were in 2018 (77%).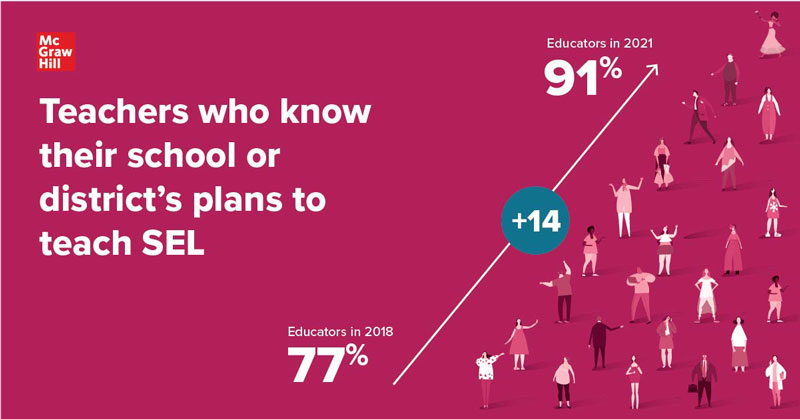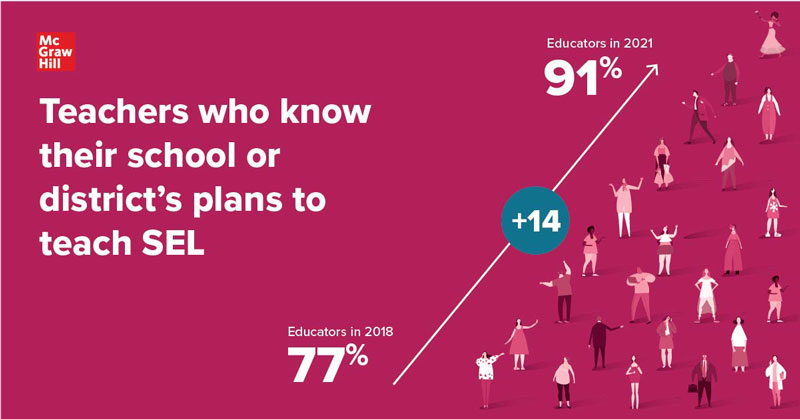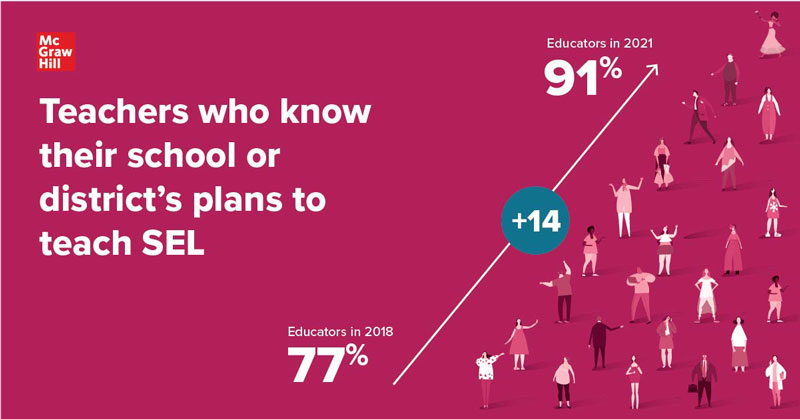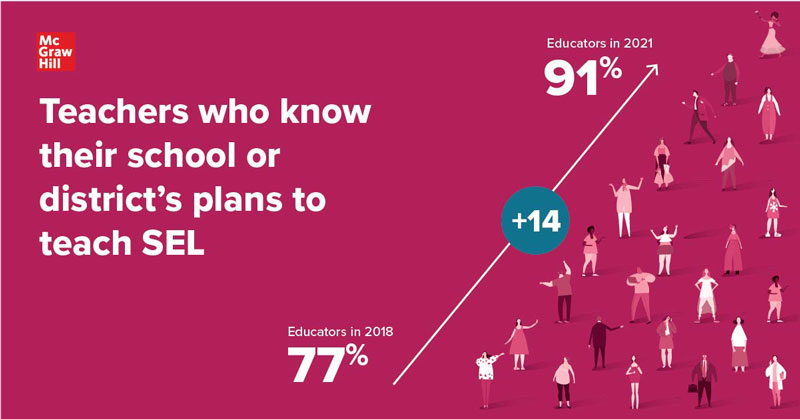 Parents support SEL: 87% of parents believe SEL is important in helping children navigate today's world.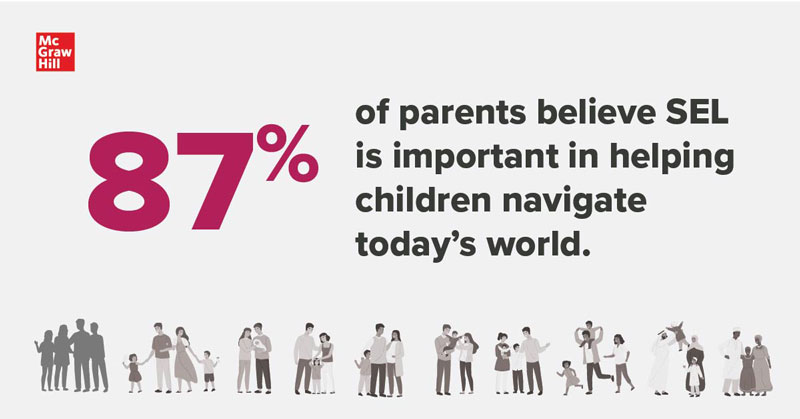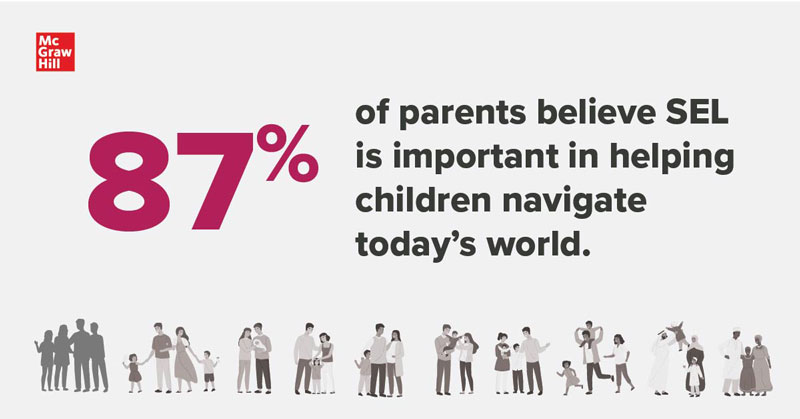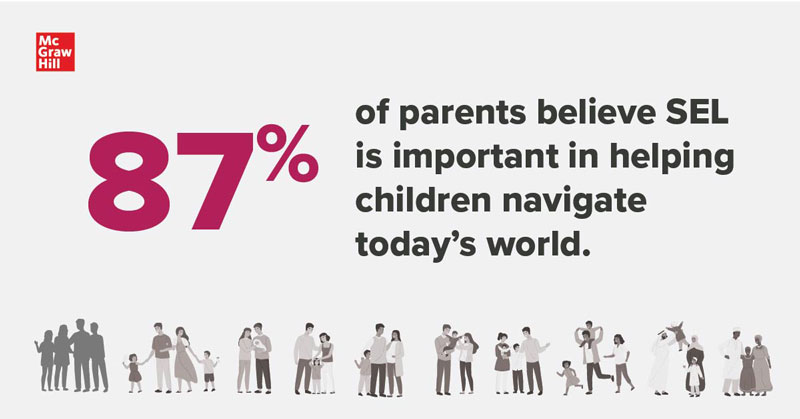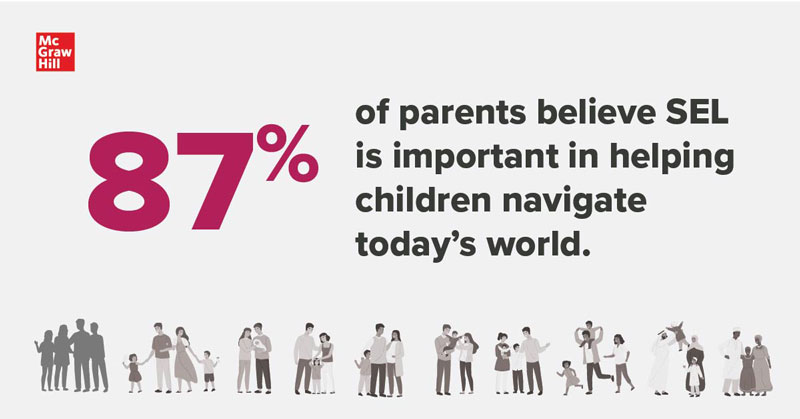 More than 90% of educators believe SEL is important in helping students process the impacts of COVID-19.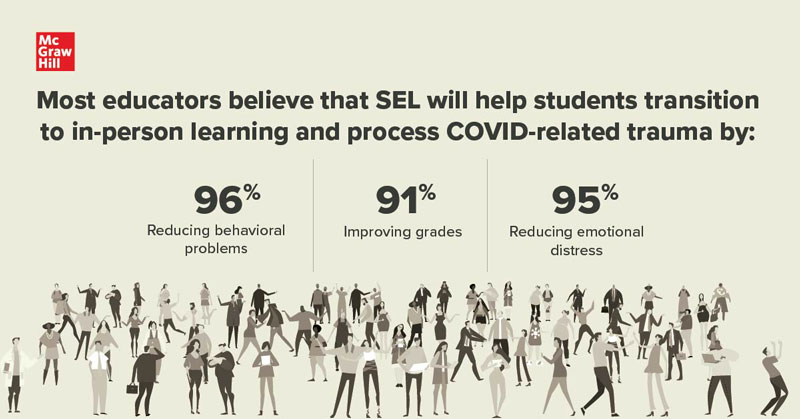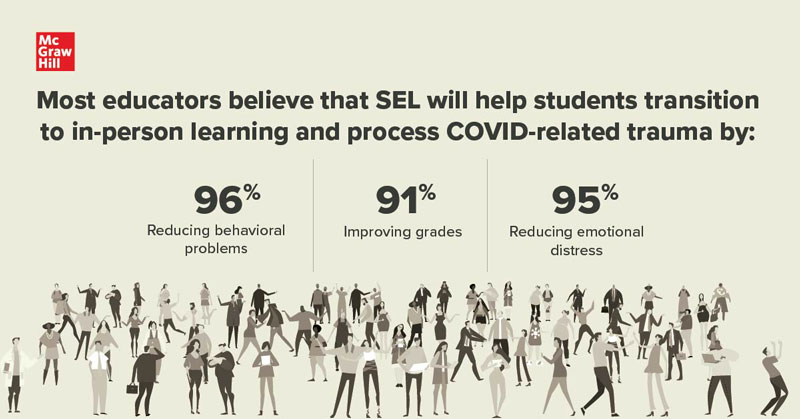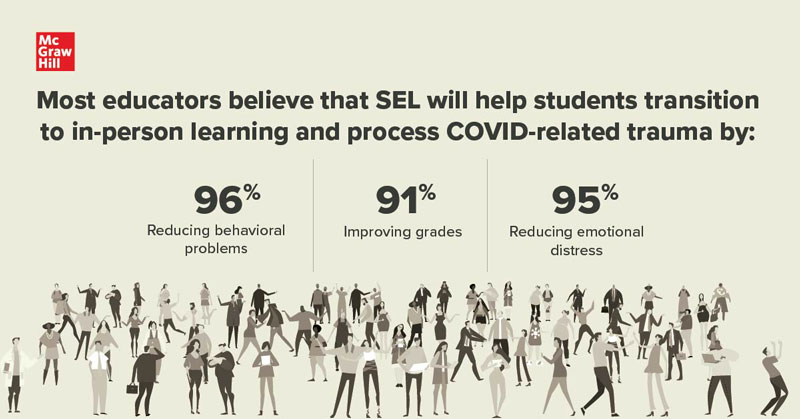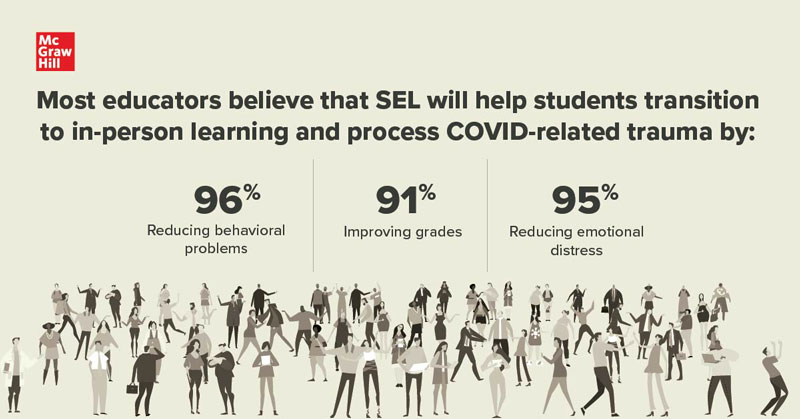 Do any of these findings surprise you? Share your thoughts and tag us on Twitter @MHEducationC.
Related blogs: