A Running List of Articles for Students, Educators and Parents Adjusting to Life During the Coronavirus Pandemic
Published March 20, 2020
---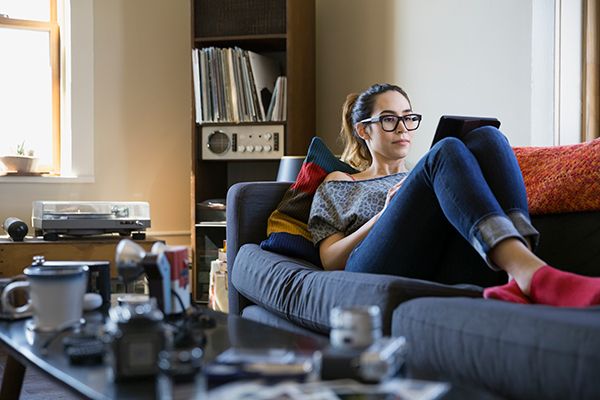 The coronavirus has led to the closing of countless schools around the world, most of them in the middle of the school year. Here is a set of articles we've found sharing tips and resources that may be helpful to students, their parents, and educators. Check them out below.
How to Explain the Coronavirus to Children and Young Students - Medium – McGraw-Hill
In this article, a curriculum developer shares advice for explaining what the coronavirus is to younger children who may be scared and not highly aware of current events.
Coronavirus Resource Page for Students - New York Times
The Times has created a set of resources and articles for students that will be frequently updated with new discussion topics. The goal is to help students think critically and learn from home about the ways we help one another during this time.
On the Move to Remote Learning - Forbes
With school closures, moving to a remote learning situation can be challenging for teachers and district leaders. In this article, educators and school administrators can find tips for making a smoother transition.
Advice for Faculty Members in a Turbulent Time - Inside Higher Ed
Many educators and faculty members are suddenly faced with the challenging task of teaching their students remotely, causing stress and anxiety. This article shares ways that instructors can stay healthy and calm during this rough time.
14 Tips for Helping Students with Limited Internet Have Distance Learning - KQED
With millions of students now learning from home, another issue has resurfaced: how to support students who do not have reliable internet access in their homes. This article shares tips and strategies for helping those students during this time.
My First Week as a Virtual Learning Principal - Medium – McGraw-Hill
This article is told from the perspective of a PreK-fourth grade principal tasked with "teaching from afar" – ensuring his students are fed, have internet access, and are all still learning. Learn why he believes staying connected virtually is key to getting through this pandemic.
Effective Home School Schedules: Eight Things to Consider - Medium – McGraw-Hill
A curriculum developer from Georgia shares her system for successful homeschooling between parents and their children.
What to Do Now That All Your Classes Are Online - McGraw-Hill Higher Education Hill Hacks
Written by a college student, this article shares advice for students who now must "get comfortable with the uncomfortable" while taking classes from home.
Suggested Online Teaching Resources from the McGraw-Hill Learning Science Advisory Board - McGraw-Hill Higher Education Hill Hacks
The McGraw-Hill Learning Science Advisory Board compiled a list of research-based resources and tools for faculty members and students now faced with the challenging task of distance learning.