A Running List of Articles for Students, Educators and Parents Adjusting to Life During the Coronavirus Pandemic
Published March 20, 2020
---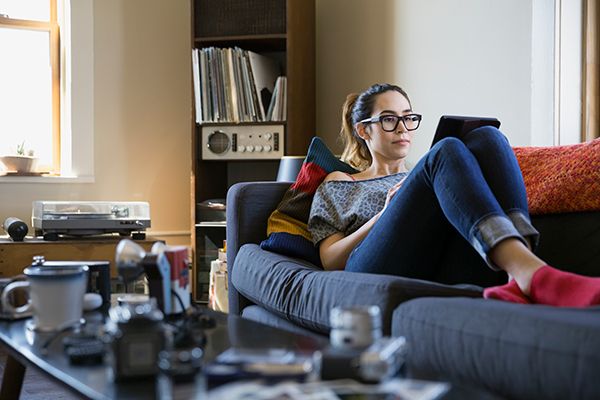 The coronavirus has led to the closing of countless schools around the world, most of them in the middle of the school year. Here is a set of articles we've found sharing tips and resources that may be helpful to students, their parents, and educators. Check them out below.
K–12
How to Explain the Coronavirus to Children and Young Students - Medium – McGraw-Hill
In this article, a curriculum developer shares advice for explaining what the coronavirus is to younger children who may be scared and not highly aware of current events.
My First Week as a Virtual Learning Principal - Medium – McGraw-Hill
This article is told from the perspective of a PreK-fourth grade principal tasked with "teaching from afar" – ensuring his students are fed, have internet access, and are all still learning. Learn why he believes staying connected virtually is key to getting through this pandemic.
Effective Home School Schedules: Eight Things to Consider - Medium – McGraw-Hill
A curriculum developer from Georgia shares her system for successful homeschooling between parents and their children.
Social and Emotional Learning is More Important Now Than Ever - Medium – McGraw-Hill
As social distancing and learning at home become more and more normal, children may be experiencing the impacts of isolation. This is where social and emotion learning becomes equally important at home.
Beyond the Digital Divide - Medium – McGraw-Hill
How do we guarantee digital equity at home? This article describes ways ways to ensure these inequities don't become hinderances to student learning during at-home learning.
Supporting Learners with Significant Disabilities: Fives Ideas for Virtual Education - Medium - McGraw-Hill
This article is filled with tips that support students with complex needs during these challenging days.
Five Considerations for Creating Learning Spaces at Home - Medium - McGraw-Hill
Where a child learns is often just as important as what a child learns. This article shares advice on how to create learning spaces at home.
The Story of Teaching: How to Teach Anybody, Anything, Anywhere - Medium – McGraw-Hill
Here, Learning Scientist, Dr. Annie Snyder, outlines some of the steps anyone can use to teach anybody, anything, anywhere.
Teaching Financial Literacy During an International Crisis - Medium – McGraw-Hill
This article focuses on what families can do to help their children continue to learn about the importance of financial literacy, while also being sensitive to changing financial circumstances for these families during the coronavirus pandemic.
Last Updated: May 13, 2020
Related Links: