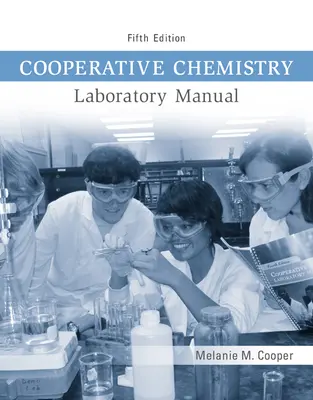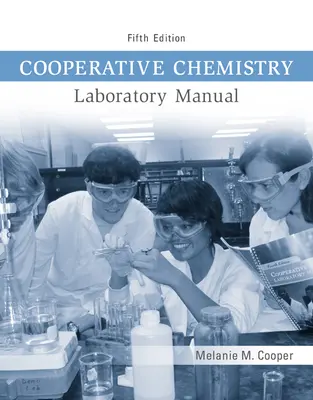 Cooperative Chemistry Lab Manual
,
5th Edition
ISBN10: 0073402729 | ISBN13: 9780073402727
Purchase Options:
* The estimated amount of time this product will be on the market is based on a number of factors, including faculty input to instructional design and the prior revision cycle and updates to academic research-which typically results in a revision cycle ranging from every two to four years for this product. Pricing subject to change at any time.
Instructor Details
The laboratory course described in the lab manual emphasizes experimental design, data analysis, and problem solving. Inherent in the design is the emphasis on communication skills, both written and oral. Students work in groups on open-ended projects in which they are given an initial scenario and then asked to investigate a problem. There are no formalized instructions and students must plan and carry out their own investigations.
Section 1: Cooperative Chemistry: How and Why Cooperative Chemistry Laboratories To the Instructor To the Student A Word About the Things You will Learn in This Course Besides Chemistry Cooperative Learning Conflict Management Nature of the Course Brief Outline of the Course Resources Safety Rules Basic Laboratory Etiquette NFPA Hazard Codes Waste Disposal Material Safety Data Sheets (MSDSs) Recording and Reporting Results The Laboratory Notebook Writing Lab Reports Preliminary Report Guidelines The Science Writing Heuristic Reporting Numerical Results Graphing Data Oral Presentations Section 2: Laboratory Equipment Containers Test Tubes Beaker Erlenmeyer Flasks Microscale Cell Wells Evaporating Dish Crubible and Lid Watch Glass Ignition Tube Measuring Devices Measuring Liquids by Volume Measuring Solids and Liquids by Mass Transfer Devices Droppers and Pipets Funnels Tongs Test-Tube Holder Forceps Spatulas Support Devices Metal Ring Pipestem Triangle Wire Gauze Clamps and Clamp Holders/Universal Clamp Heating Devices Bunsen Burner Heating Bath Section 3: Laboratory Techniques Preparing an Experiment Dealing With Unknown Compounds Preliminary Tests Smell Physical State Solubility Tests Qualitative Testing Quantitative Testing Analysis of Anions Analysis of Cations Test for Ammonium (NH4+) Flame Tests Microscale Techniques Solution Techniques To Make up a Solution of Known Concentration Dilution of Solutions Preparing and Using a Volumetric Pipet Preparing and Using a Buret Titration Reading a Meniscus Titration Procedure Filtration Gravity Filtration Vacuum Filtration Chromatography Thin Layer Chromatography Procedure Precipitation (Gravimetric Analysis) for a Solution of a Known Salt of Unknown Concentration Precipitation (Gravimetric Analysis) of a Solid Unknow Salt Boiling Points/Melting Points Separation of Liquids Sepatation of Mixtures of Solids Recrystallization Organic Chemistry Organic Functional Group Tests Section 4: Laboratory Instruments and Spectroscopy Spectroscopy Nuclear Magnetic Resonance Infrared Spectroscopy Color and Spectroscopy The Units of Color Intensity The Relationship Between Absorbance and Concentration pH Meter—Its Care and Use The pH Meter as a Voltmeter The Multimeter as a Voltmeter Conductivity Meter The Multimeter as a Conductivity Meter Section 5: Projects Project 1: Density Project 2: Investigation of Chemiluminescence Project 3: Concrete Project 4: Finding the Relationship Between the Volume of a Gas and the Temperature Project 5: Designing a Calcium Supplement Project 6: Properties of Matter and Separations Project 7: Acids and Bases Project 8: Buffers Project 9: White Powders Project 10: Electrochemistry Project 11: Identification, Properties and Synthesis of an Unknown Ionic Compound Project 12: Hot and Cold Project 13: Analysis of Colas Project 14: Identification, Properties and Synthesis of an Unknow Organic Compound Project 15: What Affects the Rate of a Reaction? Project 16:Investigation of Kidney Stones: Formation and Dissolution Project 17:Soaps and Detergents Glossary Index