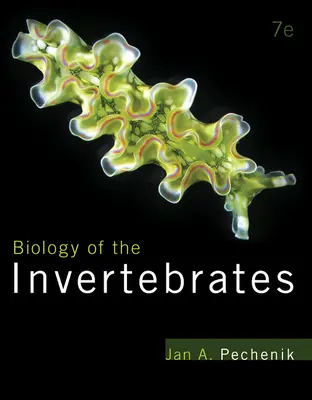 Biology of the Invertebrates
7th Edition
By Jan Pechenik
ISBN10: 0073524182
ISBN13: 9780073524184
Copyright:
2015
Product Details

+
This textbook is the most concise and readable invertebrates book in terms of detail and pedagogy (other texts do not offer boxed readings, a second color, end of chapter questions, or pronunciation guides). All phyla of invertebrates are covered (comprehensive) with an emphasis on unifying characteristics of each group.
Read more +
---
Instructors: choose ebook for fast access or receive a print copy.
---
Program Details
1 Introduction and Environmental Considerations 2 Invertebrate Classification and Relationships 3 The Protists 4 The Poriferans and Placozoans 5 Introduction to the Hydrostatic Skeleton 6 The Cnidarians 7 The Ctenophores 8 The Platyhelminthes 9 The Mesozoand: Possible Flatworm Relatives 10 The Gnathifera: Rotifers, Acanthocephalans, and Two Smaller Groups 11 The Nemertines 12 The Molluscs 13 The Annelids 14 The Arthropods 15 Two Phyla of Likely Arthropod Relatives: Tardigrades and Onychophorans 16 The Nematodes 17 Four Phyla of Likely Nematode Relatives: Nematomorpha, Priapulida, Kinorhyncha, and Loricifera 18 Three Phyla of Uncertain Affiliation: Gastrotricha, Chaetognatha, and Cyliophora 19 The Lophophorates (Phoronids, Brachiopods, Bryozoans) and Entoprocts 20 The Echinoderms 21 The Hemichordates 22 The Xenoturbellids: Deuterostomes at Last? 23 The Nonvertebrate Chordates 24 Invertebrate Reproduction and Development--An Overview
Connect
By prompting students to engage with key concepts, while continually adapting to their individual needs, Connect activates learning and empowers students to take control resulting in better grades and increased retention rates. Proven online content integrates seamlessly with our adaptive technology, and helps build student confidence outside of the classroom.
Learn More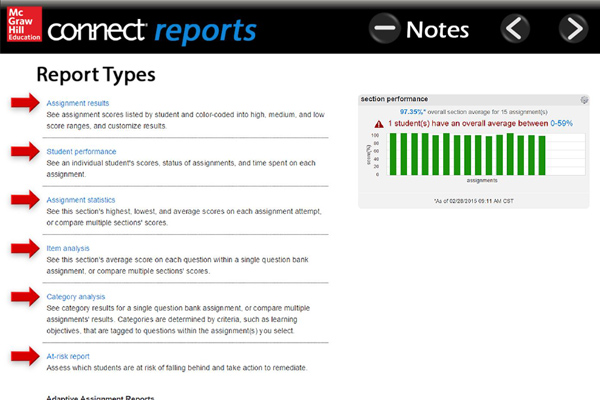 Connect Reporting
View complete, at-a-glance reports for individual students or the whole class. Generate powerful data related to student performance across learning outcomes, specific topics, level of difficulty and more. Additionally, you can compare student performance in different sections of the course.
Learn More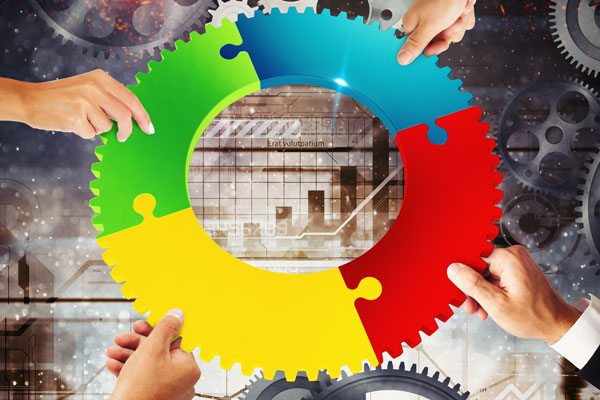 LMS Integration
With a single point of access, Connect seamlessly integrates with every learning management system on the market today. Quickly access registration, attendance, assignments, grades, and course resources in real time in one, familiar location.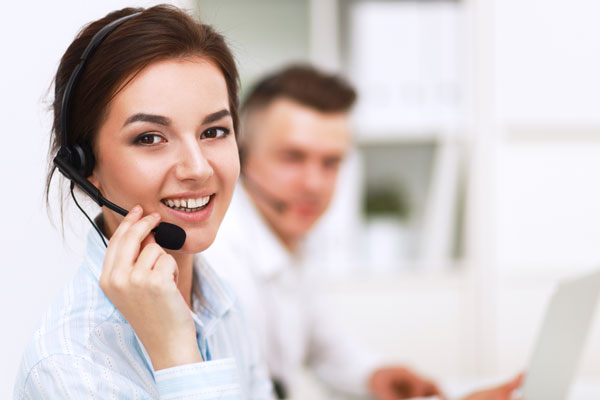 Implementation and digital support
We provide self-directed resources, local, on campus training, and live webinar sessions, to get you up and running in a way that works for you, and to help you get the most out of Connect. We maintain a technical support team available to both instructors and students for any questions that might arise while using Connect.
Learn More