Connect for Microbiology
A proven tool to help students earn better grades and instructors optimize their time and energy, Connect for Microbiology enables instructors to seamlessly create and auto-grade assignments correlated to learning objectives. Adaptive technology offers students immediate, detailed feedback on their work, allowing them to focus on areas where they need improvement. Explore features available within Connect:
What is Connect?
Connect for Microbiology Features
---
Grow Microbiology Podcast

An audio podcast series dedicated to the sharing of ideas, best practices, teaching tips, educational solutions, and other exciting topics in Microbiology.
If you would like to appear on the Grow Microbiology podcast or have show inquiries, contact Tami Hodge at:
tamara.hodge@mheducation.com
563-564-1523
Resources
Benson's Microbiological Applications, 15th edition, has been the "gold standard" of microbiology laboratory manuals for over 35 years. The 15th edition has a new co-author, Heidi Smith from Front Range Community College, and a number of updates to include a new CRISPR lab.

iTeach Microbiology
iTeach Microbiology, our web community, enables you to share, network and coordinate your efforts in a group setting. Join iTeach to communicate with your peers and discuss the most current topics in the media.
Join Now!
Register for a Free Online Workshop
Hosted by award-winning faculty from colleges and universities around the country, our digital workshops and webinars focus on winning classroom strategies, methods and the use of technology to drive student success in your class.
Browse Schedule and Register
Hear From Your Peers: Digital Faculty Consultants
Dorothy earned her Ph.D. in Cell and Molecular Pathology from the University of North Carolina at Chapel Hill in 2000. She was Assistant Professor of Biology at North Carolina Central University from 2001 – 2004 before making the switch to the North Carolina Community College system. Dorothy has taught a variety of classes throughout her teaching career, including general biology, microbiology, pathophysiology, biotechnology and bacteriology. Dorothy is the science coordinator at Durham Technical Community College's satellite campus in Hillsborough, NC and is a mentor for Duke University's 'Preparing Future Faculty' program. In addition to teaching science, Dorothy is a regular presenter at the UNC Chapel Hill School of Government on health and wellness issues.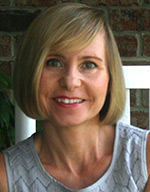 Dorothy Wood
Science Coordinator
Durham Tech Community College
Self-Service Customization
McGraw-Hill Create™ is a simple and easy-to-use online service allowing instructors to customize their own course books. Material can be pulled from different sources to create textbooks and eBooks tailored to your course.
Create a book, then download a PDF version in minutes, or receive a free review copy in just a few days!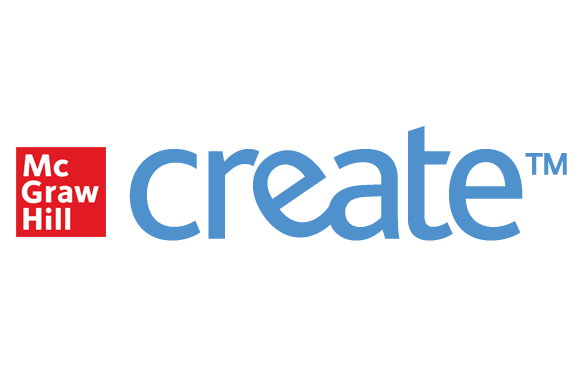 McGraw-Hill Campus
Simple. Secure. Seamless.
McGraw-Hill Campus integrates all of your McGraw-Hill digital products with your school LMS for quick and easy access to best-in-class content and learning tools. Build an effective digital course, enroll students with ease and discover how powerful digital teaching can be.

Blackboard Integration
Two LMS Integration Services = One Solution.
McGraw-Hill Higher Education offers two pathways for LMS integration. McGraw-Hill Campus enables seamless access from any LMS in use to all of our content and learning platforms. Blackboard customers may also leverage the McGraw-Hill Connect and Create building block specific to their LMS for the tightest integration available today for Connect and Create users.