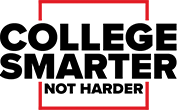 Don't Lose Access to Connect.
Sign Up Now and Get the Grade!
CONNECT: LEARNING THAT FITS YOU
---
You're busy. But you've got goals—like achieving the best grades possible! That's where Connect helps. Connect is your personalized digital learning assistant that saves you time and makes studying for exams easier.
Personalized Learning that Fits Your Life
---
We get it, nobody likes to study. But when you have no choice, Connect's powerful adaptive technology, SmartBook 2.0, will help you maximize every moment. This is how it works:
A personal learning path is built for you so you can focus on materials that matter.
Quickly build practice tests based on the material you struggle with the most.
Understand what you know and don't know so you're more confident for that big exam.
Learning that Goes Wherever You Do
---
"I love lugging my textbooks around . . . " said no one ever!
The ReadAnywhere App makes it easy to read, take notes, highlight, and more with just your smartphone or tablet. Enjoy the freedom and flexibility to study anywhere, anytime.

A 4.7 average rating in the App Store and over 1MM downloads and counting.
DOWNLOAD THE READANYWHERE APP
Get More for Your Money with Connect
---
With Connect, you get way more value for your money. Beyond a digital version of your print textbook,
you'll get access to a set of powerful learning tools and exclusive offers built to help you succeed.
Powerful Learning Tools
---
SmartBook 2.0 creates a personalized study plan so you don't waste time while studying.
The ReadAnywhere app allows you to work offline and study anytime, anywhere.
Practice quizzes and assignments ensure you're prepared.
Progress-tracking identifies where you can improve.
A calendar helps you stay on top of assignments and important dates.
All for less than it would cost for a print textbook.
Exclusive Offers
---
Chance to win cash when you purchase Connect.
Exclusive career development workshops and events.
Access to offers and promotions.
Study tips and tricks from other students.
Exclusive textbook purchase offers for as low as $25.
Student-curated Spotify playlist.
What do Students Think of Connect?
---
College Smarter with Connect
"Connect keeps me on track with what I need to learn and how I need to learn it. Connect leads to better test scores, and a better overall grade:"
Ben, Missouri State University
Go Green. Save Green with Connect!
"You don't have to purchase any other materials because it's all within Connect for you."
Nikki, University of Pittsburgh
What is Connect?
"Connect helps me gauge exactly where I need help, in what subject and in what topic, and Connect lets me know when I master that subject and topic."
Sydney, Florida Atlantic University

Introducing a new way to study with McGraw Hill redi!
---
Discover another way to study with McGraw Hill redi. Get digital flashcards, adaptive learning tools, and study guides (for select courses) that will help you unlock your study block.
Ready to start studying smarter?
---