SmartBook®
Engage and Prepare your Students with SmartBook
McGraw Hill's adaptive learning solution is rooted in science, enabling you to boost student engagement, build on their knowledge, and prepare them for whatever comes next.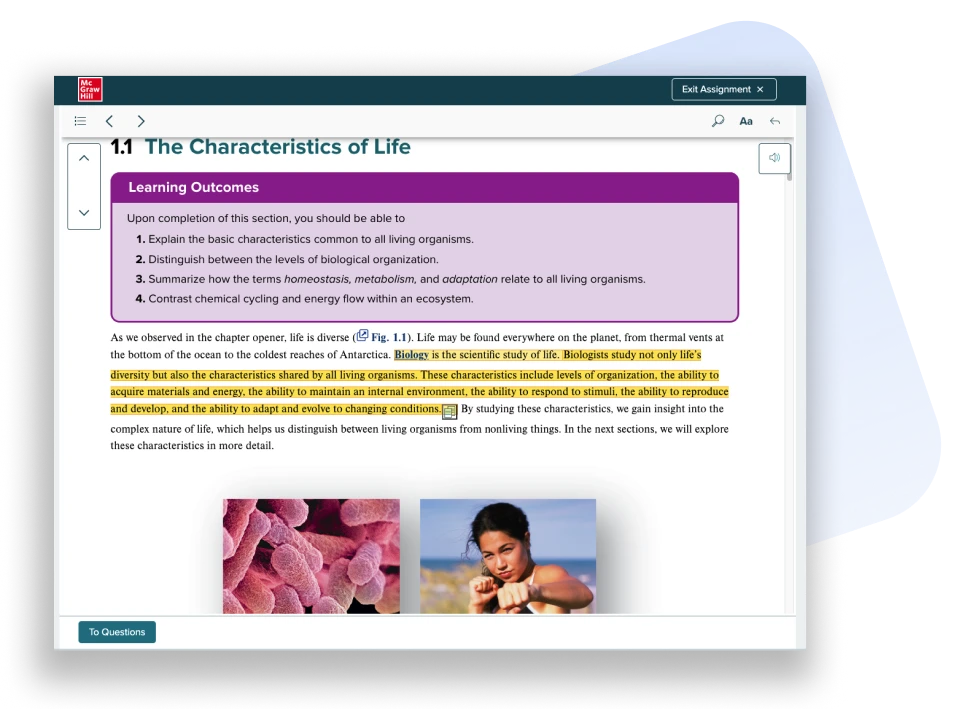 Why SmartBook?
With more than a decade of collecting data from billions of questions answered across 90+ disciplines, we've learned a lot about adaptive learning's impact on student performance.
The results? The evolution of Connect's SmartBook. We've created a secure space for learning that balances intentional rigor with the freedom to make mistakes. This is an environment that develops self-awareness through meaningful, immediate feedback that improves student success.
SmartBook Assignments:
Quick to Deploy Assignments that Help Students Learn
Stay in total control with SmartBook, whether building a new assignment or helping students prepare for an upcoming exam.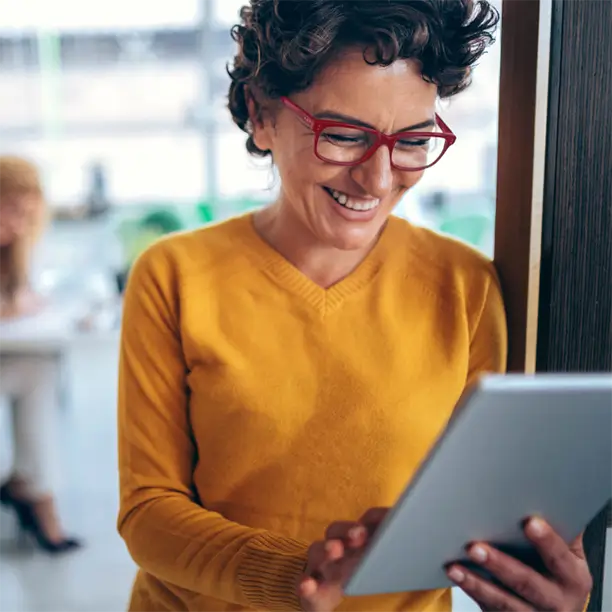 Granular Control
Pick the topics, depth of coverage, and even the length of time students spend on an assignment.
New Assignments
Build a foundation using brand-new chapters and concepts.
Review Assignments
Create assignments from multiple chapters or previously assigned concepts.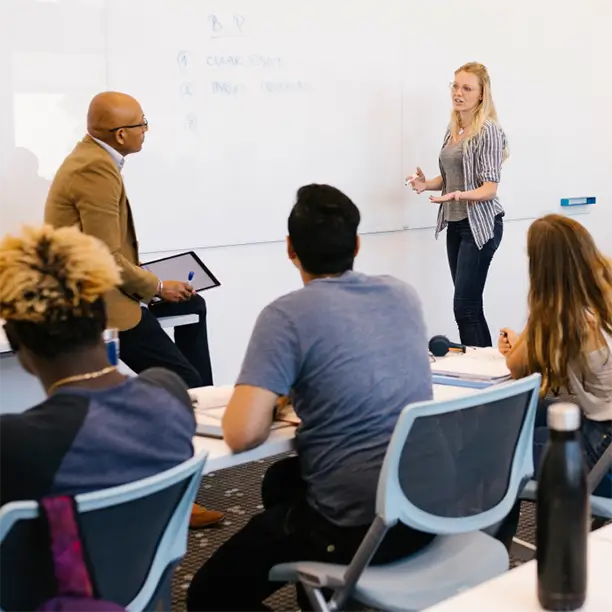 Learning Science:
Challenge While Building Student Confidence
Motivate and build student confidence with the power of learning science built within SmartBook.
Deliberate Practice

SmartBook creates a baseline of student knowledge and focuses their time on knowledge gaps.
Spaced Practice
SmartBook keeps students focused by mixing related topics and reducing fatigue to improve retention.
Metacognition
SmartBook helps students better understand what they know and what they don't know.
How SmartBook Adaptive Questions Work
Rooted in several learning science principles like spacing, chunking, and interleaving, SmartBook creates mini-cycles of questions that consist of no more than five concepts at a time creating smaller, easier to absorb "chunks" of content. Each mini-cycle works like this:
It utilizes questions that are different but with related ideas.
Once students demonstrate that they understand a concept, the related questions will no longer appear.
If students continue to struggle with a concept, they are more likely to encounter repeating questions. This is how SmartBook limits guessing and short-term, rote memorization.
This unique question approach improves comprehension and long-term retention and sets Connect with SmartBook apart from any other adaptive tool on the market today.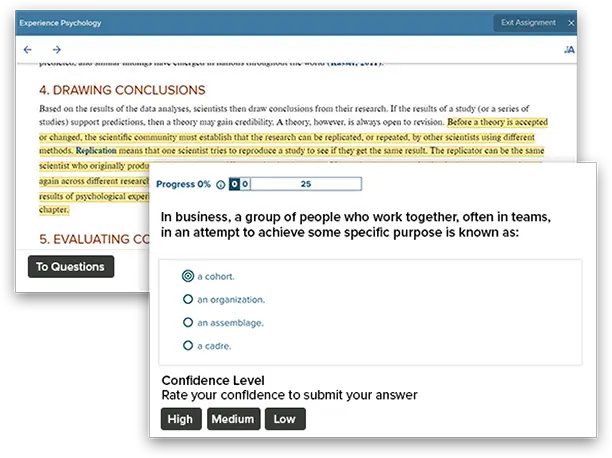 of students indicated it is important for digital learning technology to adapt to their unique learning style.
Hanover Research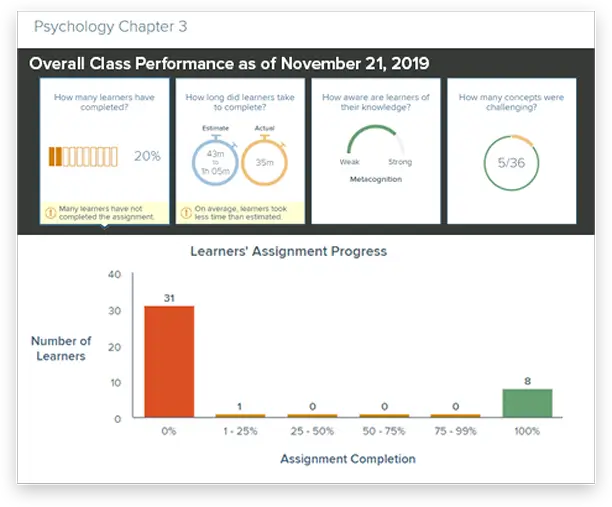 SmartBook Reports:
Track Performance and Student Knowledge
Guide your teaching and remediation with SmartBook class and individual student performance data.
Instructor Reports
Easily see class and student-level assignment data, metacognition levels, and even the most challenging concepts.
Knowledge Gaps
Get more opportunities to close student knowledge gaps by tailoring your lecture to your class needs.
Student Reports
Help students track their own learning with reports that reveal where they're struggling.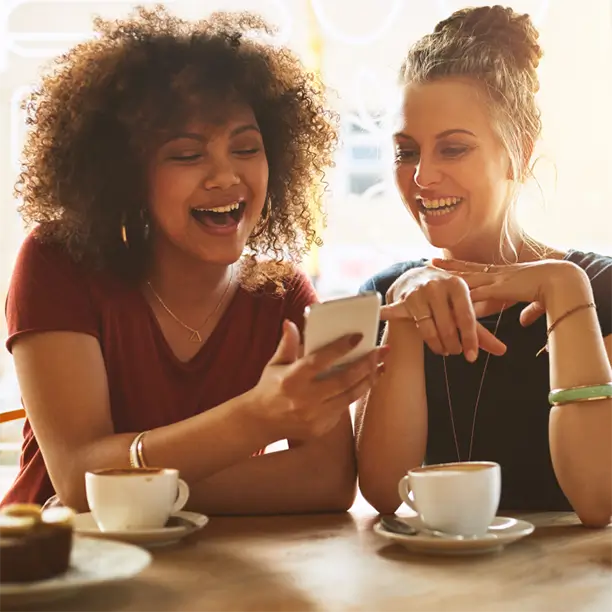 ReadAnywhere App:
Learning that Fits into Your Students' Lives
Give your students what they need SmartBook – a personalized learning experience they can now access on their smartphones or tablets with the free ReadAnywhere app. Help your students study when it's convenient for them – anytime, anywhere, even offline.
Offline Access

The free ReadAnywhere app lets students access their required reading and assignments, anywhere, anytime, across devices – even offline.
True Flexibility
Your books are not with your students 24/7, but their phones are. Making it even easier for your students to fit studying into their lives.
Cross Platform Syncing
Your students' progress across devices syncs automatically, so they can pick up wherever they left off no matter what device they're on.
Hear From the Students Who Have Used Connect with SmartBook
Learn How Connect Can Amplify Your Teaching Style
Get a no risk, no-obligation demonstration.