McGraw Hill Business Program: Communication
Refining students' written and
oral communication skills
We know that being able to communicate in business can make all the difference to a graduate.
Writing Assignment
McGraw Hill's Writing Assignment delivers a learning experience that helps students improve their conceptual understanding and written communication skills. As an instructor, you can assign, monitor and provide feedback on students' writing more efficiently, and grade the Writing Assignment from within McGraw Hill Connect® and Connect Master.

All products across the Business Program offer the Basic Writing Assignment that allows instructors to create their own writing prompts to be manually graded by the instructor.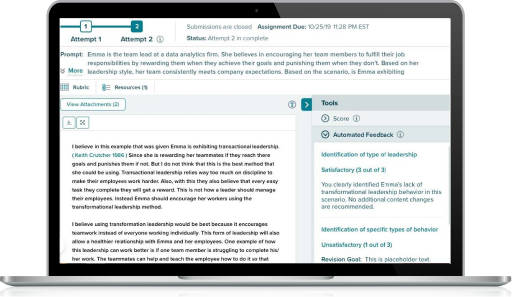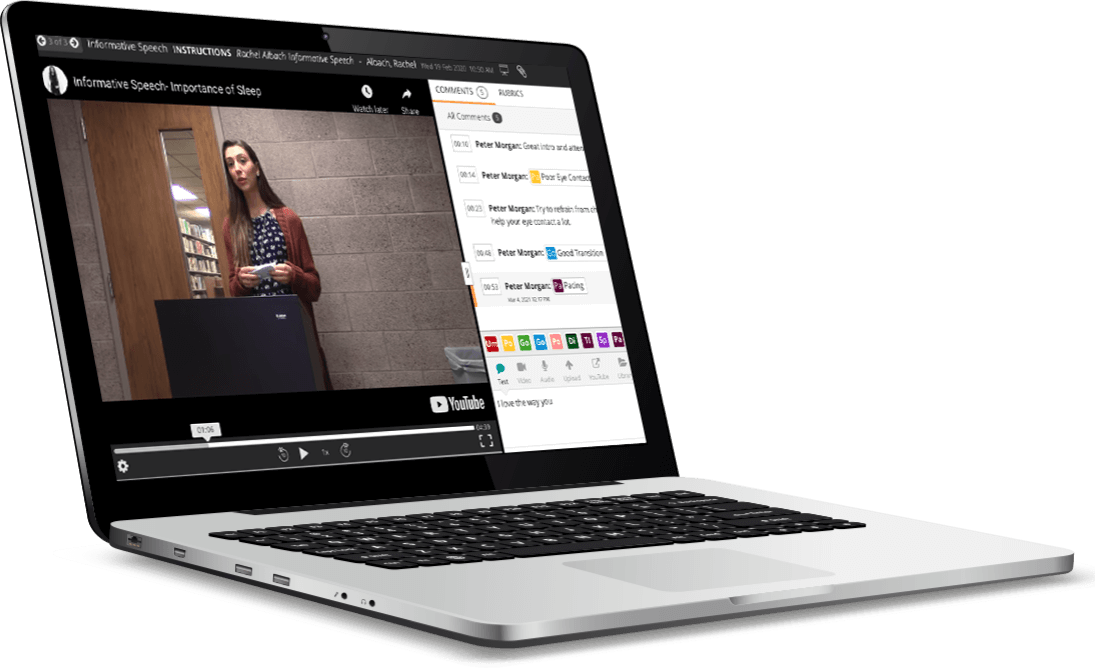 GoReact for presentation skills
With just a smartphone, tablet, or webcam, students and instructors can capture video presentations with ease with Video Capture powered by GoReact™, which is integrated in Connect. Faculty can create their own custom Video Capture assignments that include in-class or online presentations, self-review, or peer-review activities.
With customizable rubrics, time-coded comments, and visual markers, students will see feedback at exactly the right moment, and in context, to help improve their communication and presentation skills.

Currently, GoReact is available for the following course areas:
Business Communication
Professional Selling (where role-playing is key!)
Principles of Management
Strategic Management
International Business
Organizational Behavior
Human Resource Management
Case studies
An obvious resource within McGraw Hill products across the business portfolio is case studies. In varying lengths and difficulties depending on the course, case studies allow for students to practice their decision-making and problem-solving skills with their written case analysis or participation in class discussion. Outside of the case studies available within each product, a variety of cases are also available at our Create site, that allows you to include cases from Harvard, Darden, Ivey and many more sources.

Business Communication solutions
McGraw Hill offers a number of solutions for the Business Communication course or to supplement you other courses. Click here to see a full list of offerings in Business Communication.