ALEKS® Math & Chemistry Remote Proctoring
ALEKS course products integrate with remote proctoring tools to ensure academic integrity with LockDown Browser® and Respondus Monitor®.
ALEKS® and Respondus® have partnered to seamlessly incorporate assessment integrity tools within ALEKS®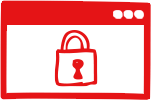 Secure Testing with LockDown Browser®
, Link will open in a new tab
Prevent students from accessing other applications, copying, printing or visiting other sites.
*Always Free for Students

Deter Cheating with Respondus Monitor®
, Link will open in a new tab
Respondus Monitor uses webcam and video to record students during unproctored, online exams.
*Institutional agreement or $10 fee per student per course.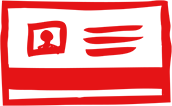 Simple Dashboards
, Link will open in a new tab
The Respondus Monitor Dashboard allows administrators and instructors to view recordings of students' webcam sessions, with suspicious behavior flagged.
Use these documents to learn more about Respondus Monitor and LockDown Browser, help your students get set up for tests and quizzes, and help you integrate remote proctoring tools into your course.
Review this document for answers to common instructor questions around ALEKS remote proctoring tools. 
Includes:
• Respondus Integration and Settings in ALEKS
• How to Enable LockDown Browser and Respondus Monitor
• Student view
• How to Review Student Activity

Provide this guide to your students to get them up and running before Knowledge Checks, quizzes or tests administered with Respondus Monitor.
Includes:
• Step-by-step instructions
• Technical difficulty resources and contacts
• Compatible device checklist
• Payment informationR
Best Practices with Respondus Monitor
Mary Merchant shares best practices with implementing Respondus Monitor in her ALEKS course.
Remote Proctoring ALEKS
See how remote proctoring can help your course, with these self guided demos.