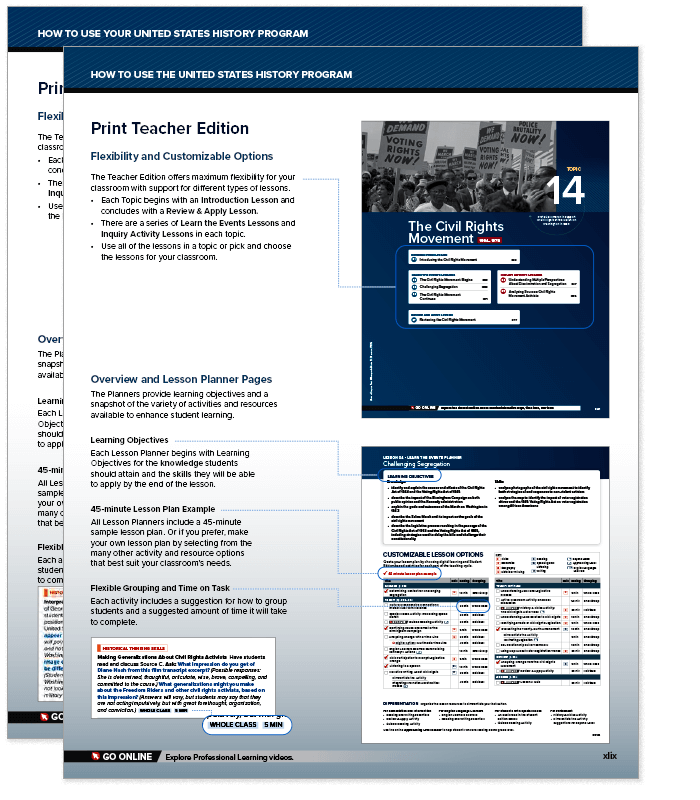 How to Use the Program
Explore the print teacher's edition, including:
Flexibility and Customizable Options

Overview and Lesson Planner Pages

Wraparound Resources and Activities

Differentiation and Scaffolding
Projects and Collaborative Activities


Culturally Responsive Connections

Instructional Pathways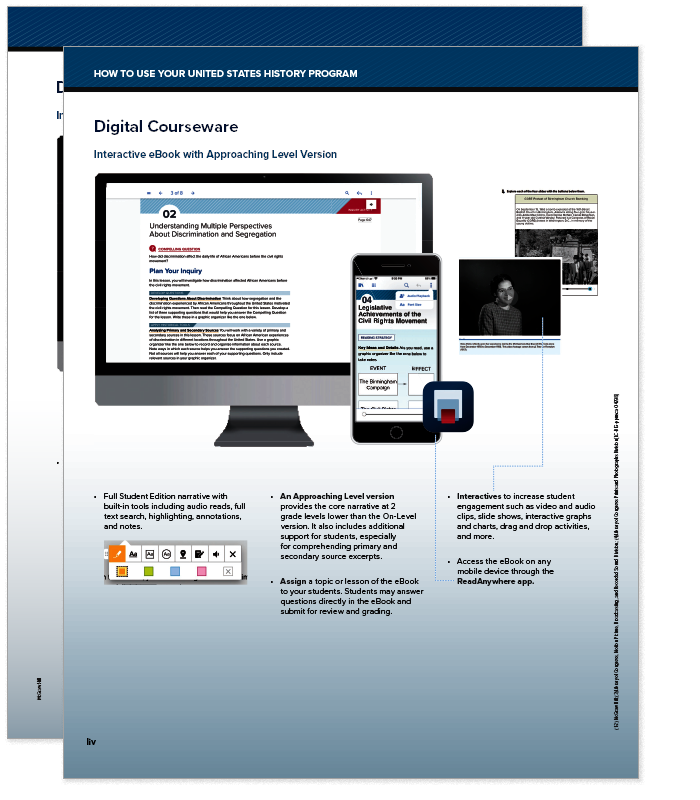 Digital Courseware Overview
Explore digital courseware offerings:
Interactive eBooks (Approaching and On-Level)

Inquiry Journal Teacher's Guide

SmartBook

Spanish Resources
Inquiry Journal


Videos and Interactive Maps

Digital Worksheets and Online Assessments
Digital Overview
Learn how to navigate the teacher dashboard and discover core and ancillary resources.
 
Smartbook
Take a closer look at Smartbook, the adaptive, personalized student eBook that closes knowledge gaps by identifying learning needs.
 
Inquiry Journal
Explore the Inquiry Journal, designed to extend the inquiry process with new Compelling Questions and a diverse range of additional primary and secondary sources.
 
Current Events Articles
Make history relevant with up-to-date current events articles from BTW and Election Central.
Teacher Planning
Learn how to customize presentations by adding or removing videos, images, timelines, eBooks, and differentiation strategies to meet your classes' learning needs and interests.
 
Assignments
See how to use the gradebook, navigate assignments and class rosters, and emulate student accounts.
 
Assessments
Learn how to select and customize assessments based on class needs.