Thank you, educators, for teaching me to be curious
Published November 18, 2020
---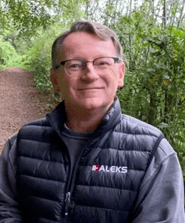 Simon Allen,
CEO of McGraw Hill
This week is Educator Week at McGraw Hill, a time we're setting aside to recognize and celebrate educators around the world for unlocking our potential as individuals and as a society.
This year—a year like no other—we're especially grateful to educators for their resilience and their bravery as we navigate the COVID-19 pandemic. Not only are they caring for themselves and their families during this time, as we all are, but they're also being asked to change their practices, teach online and find solutions for supporting learners under myriad restrictions and new processes.
If you haven't seen our special thank you video to educators, you can watch it here:
All week, we'll be encouraging people to express their thanks to educators who have had an impact on their lives, their children's lives, their community or the world as a whole.
In that spirit, I want to highlight two educators here who were especially important to me in my life.
The first was my 4th grade English teacher, Mrs. Sutherland, who inspired me to appreciate the joys of good writing—writing that is descriptive, emotive and creates a reaction. What I've taken with me from her teaching is not a particular skill or competency, but rather a passion for books and reading that has carried with me and helped me continue to learn throughout my life.
The second educator I want to highlight is a geography teacher I had in secondary school, Mr. Miles. In his class, I remember learning about geomorphology and how different continents and geographical formations come together and pull apart over time. That triggered another passion that has stayed with me: a love of travel and fascination with seeing different parts of the world – from the lowest point of the earth at the Dead Sea that borders Israel and Jordan to one of the highest, the salt flats in Bolivia.
These two educators gave me something that I could not have learned on my own or in a book or on the internet: Curiosity. I thank them both for that!
I hope you'll reflect this week on the teachers or instructors who have helped us all learn and grow. And if you're moved to do so, share a thank you note on Twitter or Instagram, where we're holding a special contest to thank educators and support the wonderful organization DonorsChoose.org, a nonprofit that allows individuals to donate directly to public school classroom projects. Remember to use the #MHEducatorWeek hashtag.
Thank you, educators!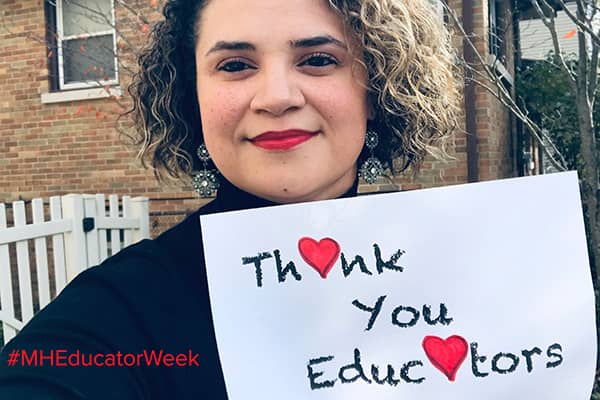 Share a photo of a thank you note to educators to enter our Twitter and Instagram sweepstakes!