Five Conversations About the Future of Education & the Workforce
Published May 18, 2017
---
Industry leaders share the stage to discuss some of the biggest trends and ideas in K-12, college, and professional learning during the 2017 ASU GSV Summit.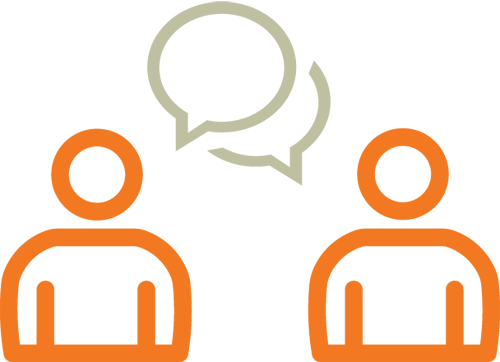 Several members of our leadership team recently joined educators and technology industry experts at the ASU GSV Summit for a series of lively panels exploring key topics in education today. Each session is an informative snapshot of the major perspectives, issues, and digital trends that are influencing the future of K-12, college and workplace learning education.
Full video recordings from of each these sessions are now available.
Three Things to Focus On in 2017
McGraw-Hill president and CEO David Levin explains how math success, college preparation, and ed-tech interoperability standards are central to improving student learning outcomes from early elementary through college.
Are Interoperability Standards Disrupting K-12 Education?
Our Chief Digital Officer Stephen Laster joins Melissa Loble of Instructure, Steve Liffick of Microsoft, and Tyler Brosmeny of Clever to talk about the challenges and benefits of adopting global standards to enable fully integrated digital learning environments.
The Potential for Artificial Intelligence to Revolutionize Higher Education
Stephen Laster joins Arjun Singh of Gradescope, Andrew Magliozzi of AdmitHub, and Scott Pulsipher of Western Governors University for a look at the possibilities, ethical questions, and academic implications of AI in this panel moderated by Kevin Guthrie of Ithaka.
ROI: Making the Business Case for Talent Management
Zach Posner, SVP of Learning Science Platforms at McGraw-Hill, is joined by James Walker of Zoomi, Jason Corsello of Cornerstone OnDemand, Kristen Nevill-Manning of Teachers Pay Teachers, and Kris Duggan of BetterWorks in this panel moderated by Nick van Dam of McKinsley & Company. What can the data about a company's staff talent and enterprise-wide learning reveal about its well-being and value as a business?
Responding to Supply-Demand Imbalances in Competitive Labor Markets
Diane Adams, our Chief Human Resources Officer, takes the stage with Byron Augustine of Opportunity@Work, Matt Sigelman of Burning Glass technologies, Stephanie Donner of Galvaniez, and Steve Goodman of Reddit for at look how data and technology can benefit talent sourcing in today's digitally-driven labor markets.

Explore our Ideas in Education for more insights on global education today.