McGraw-Hill Lends a Helping Hand in First Ever Global Volunteer Week
Published June 24, 2019
---
Ask any employee at McGraw-Hill what makes the company special and they'll inevitably point to our mission and dedication to helping students learn and prepare for their future lives. It's that shared focus that motivates each of us day in and day out – no matter our role and regardless of where in the world we work.
Part of that work involves volunteerism and giving back. Last month, from May 13th-17th, McGraw-Hill held its first-ever Global Volunteer Week where employees from around the world came together to show collective strength all for one common theme: Future Ready: Equity and Access for All Students.
Employees from more than 20 McGraw-Hill locations around the world supported a variety of projects during Global Volunteer Week, including:
Assembling 241 STEAM (Science/Technology/Engineering/Art/Math) Education Maker Challenge Kits that benefit Orange County Title 1 elementary and junior high schools in California
Providing educational support to over 200 girls in two Rainbow Homes facilities in India
Providing more than 100 books donated by employees to Head Start programs in Iowa
Global Volunteer Week By the Numbers
30+ Events | 414 Volunteers | 1158 Hours of Service
The success of this year's Global Volunteer Week makes us #redcubeproud! Here's a snapshot of what we accomplished:
Colombia
Volunteers from McGraw-Hill in Bogota, Colombia led two team-building activities and shared meals with students to get to know them better. Additionally, the volunteer team donated books and school supplies to the students.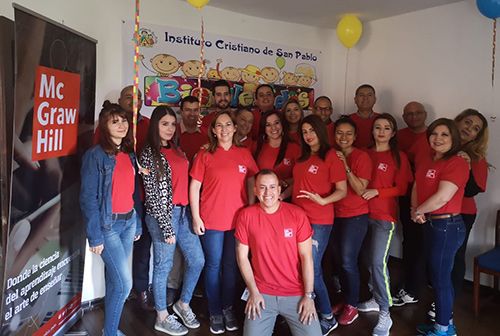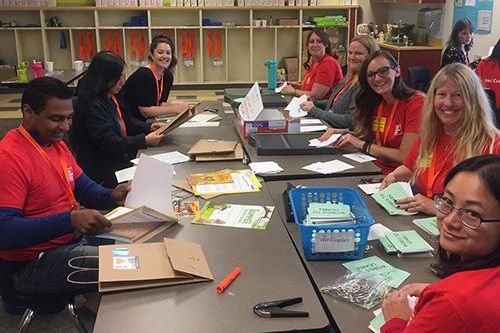 Seattle
McGraw-Hill Seattle volunteers assisted three English Language Arts and Social Studies classrooms and provided tutoring to students after school. They cut, laminated, hole punched, and assembled learning materials for the students.
Canada
Volunteers from the McGraw-Hill Canada office spent the day at WindReach Farm in Ontario, Canada. WindReach Farm provides life changing programs and services for people of all ages and abilities. They painted the guest accommodation facility bedrooms, gardened, cleaned animal stalls, and much more.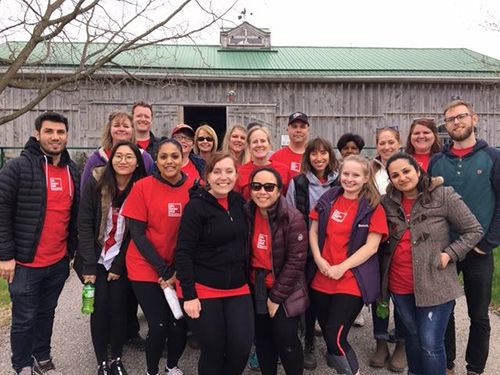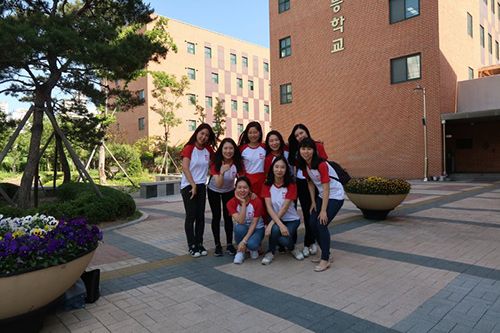 Korea
In Seoul, McGraw-Hill Korea volunteers spent half of their day supporting disabled children after school by helping them with their homework assignments. They also arranged school supplies and cleaned classrooms.
New York City
Volunteers from the McGraw-Hill headquarters in New York City assembled hygiene kits for students in the Department of Education's Community Schools program. They also hand-wrote notes of encouragement and placed them in each kit.