Our employees, our pride
Published May 31, 2022
---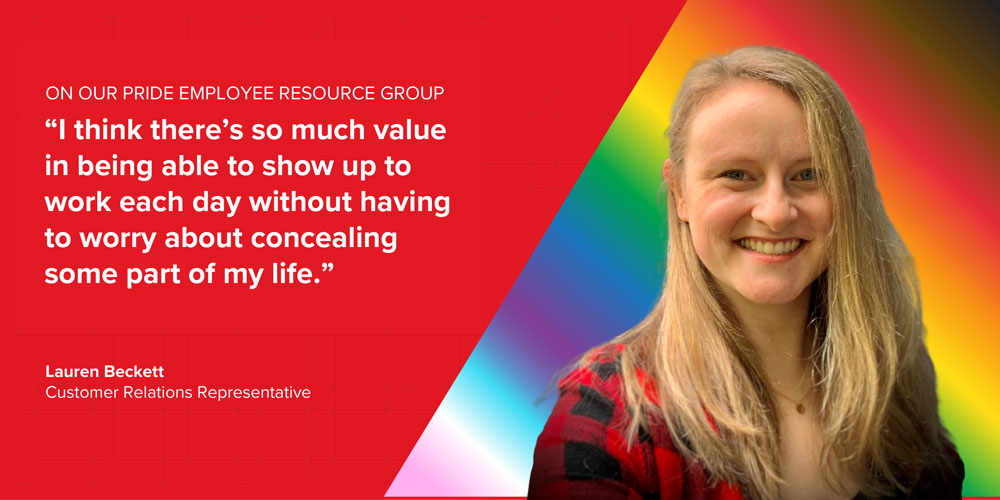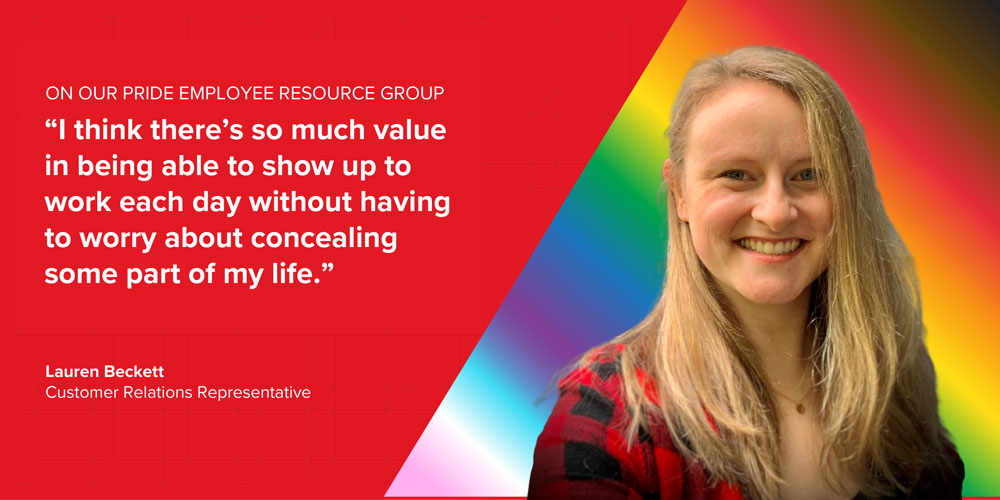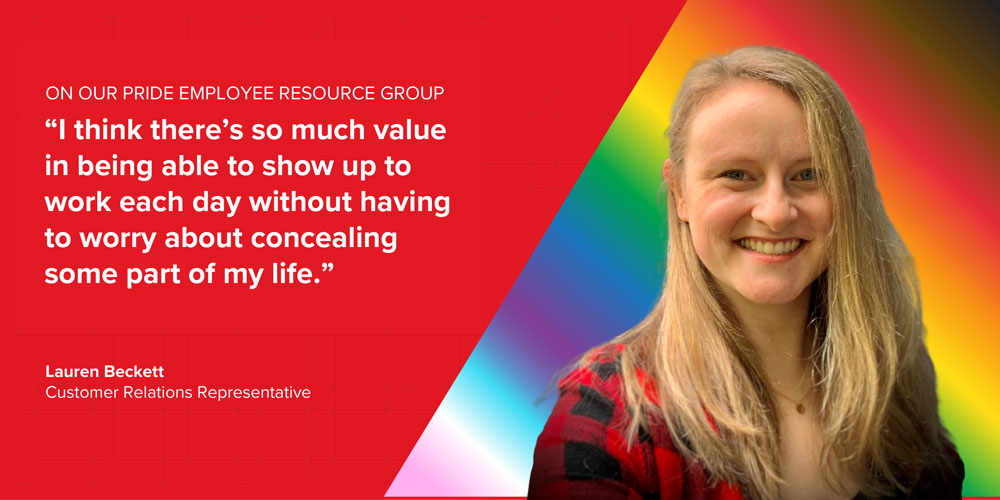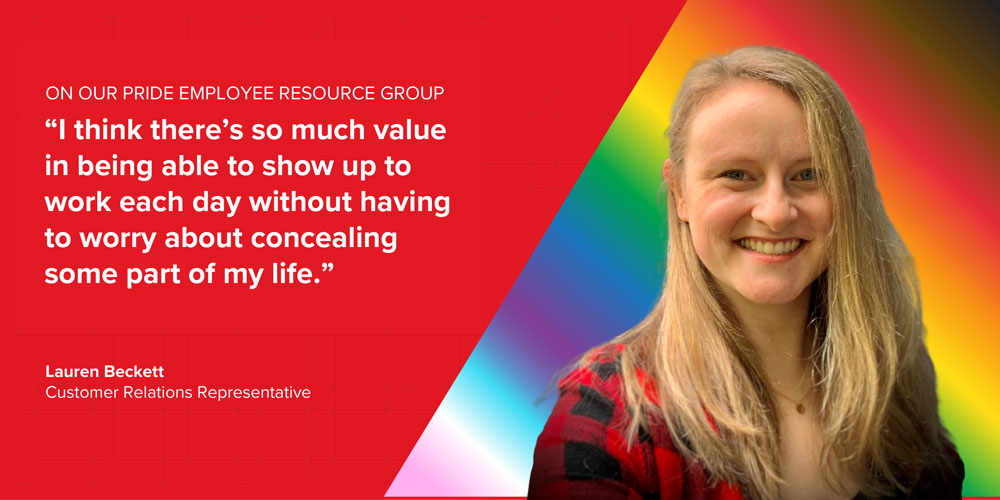 Pride Month is a time of love, togetherness, acceptance and opportunity, regardless of where you come from, what you believe or how you identify. Though we're celebrating all month long, living authentically is something McGraw Hill champions every single day.
In honor of Pride Month, we asked four members of our MH PRIDE Employee Resource Group (ERG) to reflect on their own paths to self-acceptance, why a culture of belonging is important in the workplace and what this month means to them.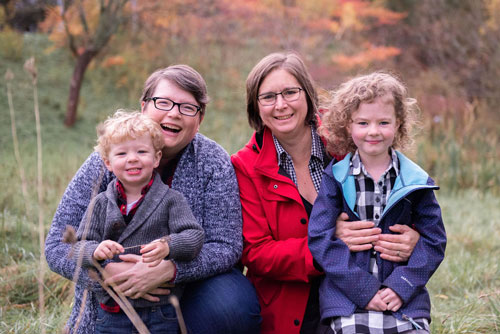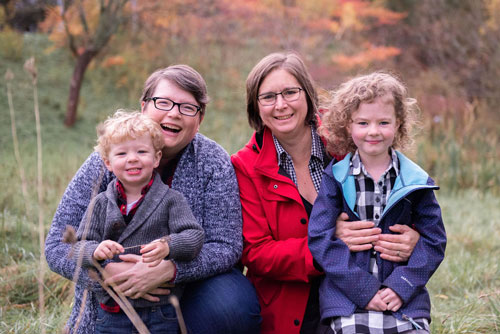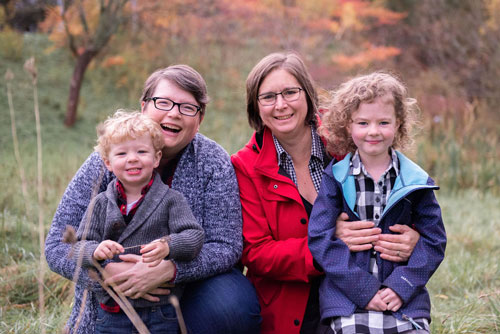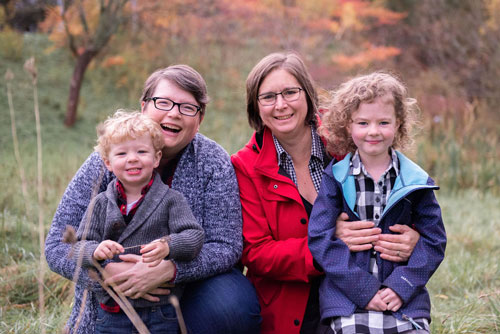 "Being your authentic self allows you to do your best work"
Amy Clarke-Spencley still remembers the first time she was asked about her partner. "My boss at the time said, 'Where does he or she work?'" she remembers. "I had just come out, and for him to include both genders—it was so simple, but it told me that this was a place where I could be myself and talk about my life."
Today, her life includes her wife and their two children, all of whom pop up regularly in Amy's conversations with colleagues. "They're such a huge part of who I am," she says. "And because I work for an organization like McGraw Hill, which has always embraced who I am, I've never had to have an awkward conversation around that."
It helps that Amy also shares the company's commitment to diversity, equity and inclusion. In fact, she carries it into her role as a portfolio manager for Higher Education in McGraw Hill's Canada office. For example, she'll encourage authors to use they/them pronouns when the character's gender is irrelevant or create content that better reflects the future student readers.
Amy is also helping to nurture an inclusive environment for her coworkers because, as she points out, "I think being your authentic self allows you to do your best work." She's a board member of MH PRIDE and is organizing this year's drag queen mixology event, which she's especially excited about.
Just as exciting? Pride Month, which Amy and her family have been celebrating for years. "The world is still such a fraught place for queer individuals and trans individuals, so the need for Pride is so, so important," she explains. "With our events, we're trying to celebrate all the things about Pride that we love and bring to McGraw Hill. We want people to see that people who are queer can be happy and joyful and celebrate, so we're going in with everything blazing."
"I'm going to be my full self"
After seven years, Thomas LeGalley decided to step away from teaching. He was going back to school to get a master's degree, but he also wanted a break from feeling like he couldn't be his authentic self in front of coworkers.
After graduate school and a stint living in New York City, he returned to teaching for a few years and prepared to once again self-edit. But a funny thing happened while he was away: the TV show Glee went mainstream. "All of a sudden, teachers were gay, kids were gay, and everybody was like, 'This is my partner,'" Thomas remembers. "It was so much more out. So that made it possible for me to say, 'This is my husband, Fred. We've been together for 22 years. Now let's get back to work.' It was a big shift, and it was really nice."
For Thomas, living authentically is more than just name-checking Fred in a conversation. It's also about not self-editing for the sake of others' comfort. "I got to the point where I said, 'Your discomfort is not my responsibility,'" he says. "'I'm going to be my full self.'"
Now a National College Readiness Specialist for McGraw Hill School Group based in Texas. Thomas appreciates all the smaller, but meaningful, ways the company nurtures a culture of belonging: using inclusive phrases like "spouse or partner," allowing Fred to be added to his insurance and supporting the MH PRIDE community, of which he's a member. The group has been hard at work since January organizing activities for Pride Month. Thomas is overseeing Jeopardy! (good luck getting him to spill the beans on the subjects or questions). He also identified the charity the group will raise money for this year, Rainbow Railroad, which helps LGBTQ individuals escape violence and persecution in their home countries.
The monthlong festivities will serve as a warm-up for Thomas, whose home state of Texas celebrates Pride in the fall. "Fred and I always go to the parades; it's an exuberant moment for us in Texas," he says. "You know, Pride came out of the Stonewall revolt, where trans people stood up and said, 'Not anymore.' And from that incredibly important activism stems this joyful, fun celebration."
"It's not sympathy—it's full-on empathy"
"I think there's so much value in being able to show up to work each day without having to worry about concealing some part of my life, or God forbid, mentioning my wife," says Lauren Beckett, a customer relations representative in McGraw Hill's School group. Not only does this make for a more productive, comfortable workplace, she says, it also allows her to feel free to stand up for younger LGBTQ students who may not have advocates.
Lauren is proud to help provide inclusive content to students, especially those who may not have a support system in place. It's a sentiment shared by others on her team. "It's really nice to work in an environment where it's not just sympathy for a kid who doesn't have access to this information, it's full-on empathy in understanding that this information could be game-changing for them," she says. "It's impactful to work in the industry that we do and have the agency to step up for that."
Speaking up for others is nothing new for Lauren. She's been an activist within the LGBTQ community for years, and as a member of MH PRIDE, is excited to be contribute to the Pride Month activities. Besides being a great way to celebrate a joy-filled month, she says these types of company-wide offerings can be useful for people who may not yet feel like they can live authentically. "You don't have to say how you identify. You don't have to say anything at all when you come to an MH PRIDE meeting or event," Lauren says. "Just show up and see what's what. If you're searching for something, maybe this is where you find it, and that's wonderful. But even if that's not the case, maybe you learn something or you're slightly more accepting or kinder to yourself or someone in your life. If that happens, then we've done our job."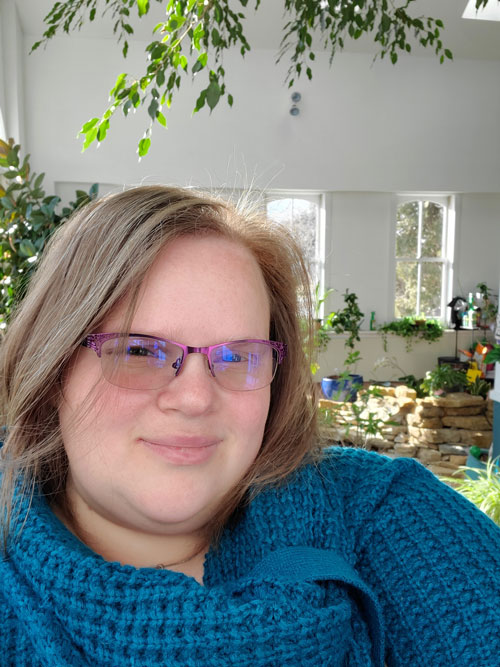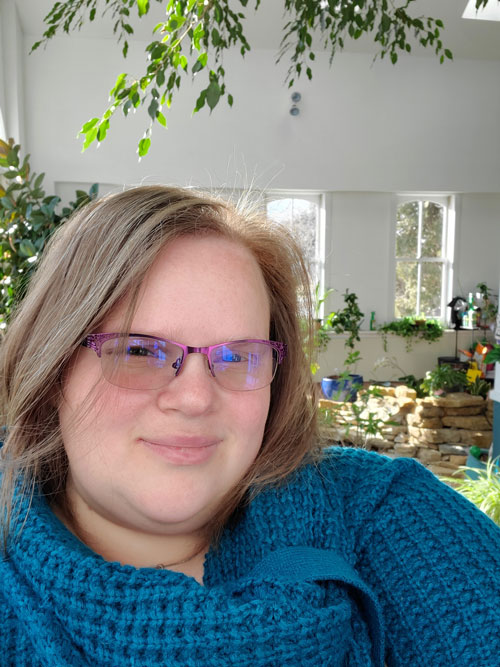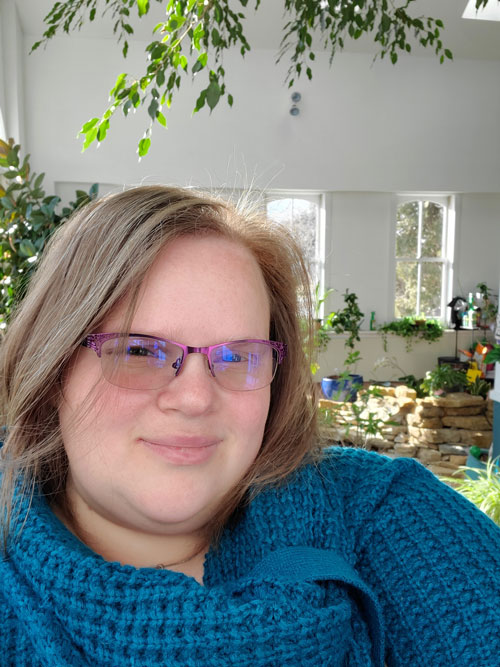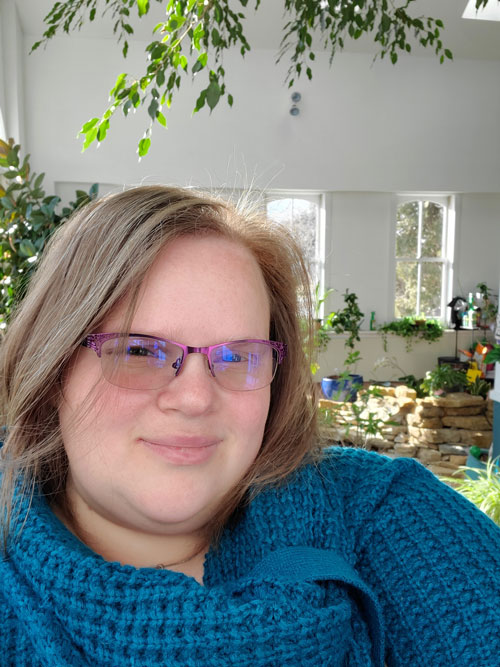 "It's no one else's responsibility to teach me how to be an ally"
There's a phrase in Walt Whitman's "Song of Myself" that resonates with Brianna Kirschbaum: "I contain multitudes." Those three words neatly sum up the intersection of everything that makes us who we are: identities, hobbies, backgrounds, cultures, beliefs.
Which of those multitudes we decide to share at work—and with whom—is something Brianna thinks about a lot. As an associate content licensing manager at McGraw Hill, she believes in creating a safe space for her team to discuss whatever details they're comfortable revealing and being present to listen. "It would probably drive me crazy if I couldn't talk about my cats and my husband," she says with a laugh. "And to require that of other people would be just devastating. I want to make sure that people feel comfortable talking about what they want to talk about."
She brings that same spirit of openness to MH PRIDE, where she's an ally. Growing up, Brianna was encouraged not to give much thought to LGBTQ issues. Then she saw the musical "Rent," which opened her eyes to a whole world of people she wanted to learn about. And so she did, taking a couple of LGBTQ issues courses in college, reading plenty of books and, more recently, joining MH PRIDE. "I've come to realize it's no one else's responsibility to teach me how to be a good person or how to be an ally," she says. "I try to stay on top of current issues and always teach myself something new."
In addition to the fun and festivities, Pride Month is a reminder for Brianna to continue on her path of learning and growing. "It can be hard because in many cases, we're going against people in our lives who have more bigoted beliefs," she says of being an ally of the LGBTQ community. "Sometimes it's just reminding yourself that you are enough. Of course you should always embrace and love yourself, but some days, it's harder than others, and that's okay. Just know there are people out there who support you."