Behind the Cube: Sreyoshi Bhaduri, Senior People Researcher, People Data Analytics
Published December 9, 2019
---
At McGraw-Hill, helping students learn, grow and unlock their full potential is a team effort. Whether we work in product development, marketing, sales, engineering or elsewhere in the company, each of us plays a crucial role.
In our "Behind the Cube" series, we introduce an employee who embodies our mission, passion and values. This month, meet Sreyoshi Bhaduri, a Senior People Researcher in Culture & Talent from New York City.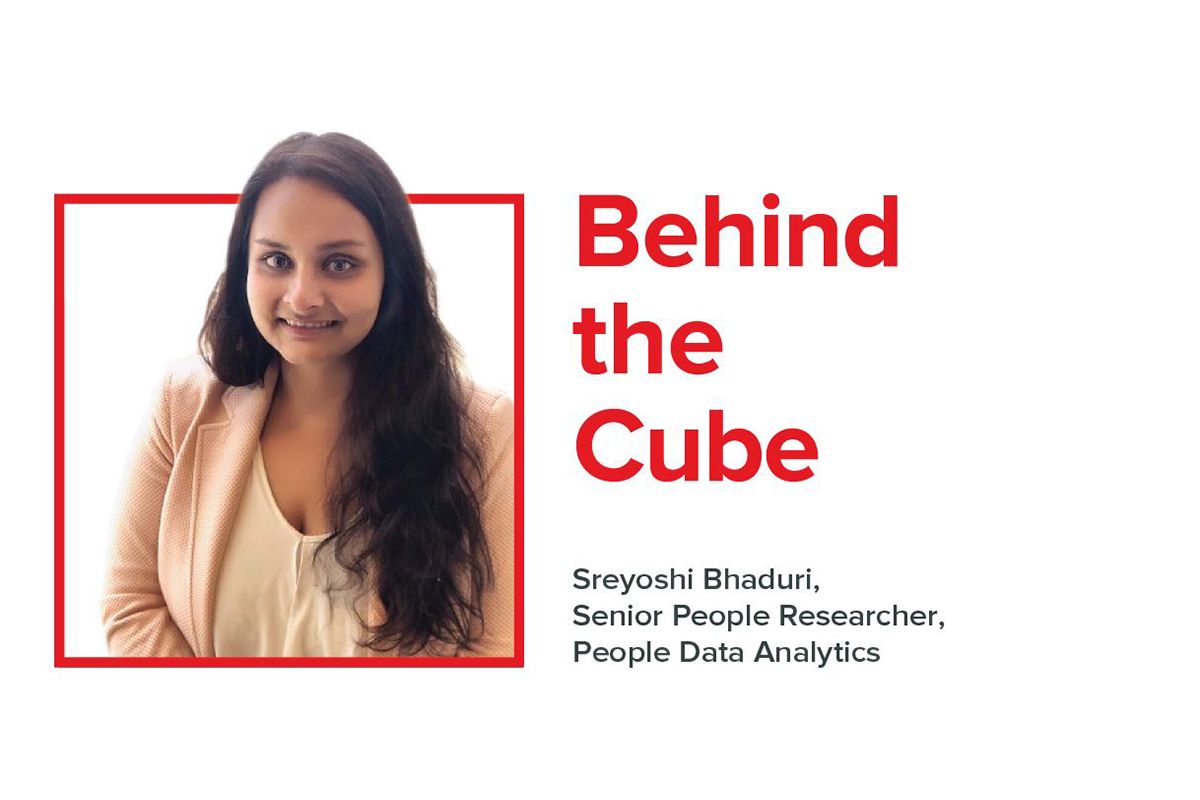 Time working at McGraw-Hill: One and a half years
Team: Culture & Talent
Based in: New York City
Questions:
What do you like best about working at McGraw-Hill?
The best part about working at McGraw-Hill is having the autonomy to innovate, excel, and pursue projects that are close to my heart. With a background in engineering education, I research and explore best practices to solve challenges for our Culture and Talent team. I'm a data scientist, and one of the most gratifying things is seeing the real-world impact of decisions I've made and programs I've helped put into place. All of this is extremely rewarding for a researcher and educator. It motivates me to continue exceling at what I do.

How has working at McGraw-Hill helped you grow as a professional?
My manager and teammates are incredibly supportive of my career trajectory and want to see me grow as a people researcher. I have had the opportunity to travel to various educational conferences to keep abreast with the current trends in People Analytics and People Data Sciences. McGraw-Hill has fantastic learning and development opportunities that I'm grateful for. For example, I was paired with a senior manager from a different business unit as part of our unique Stretch Forward mentoring program. This regular bi-weekly interaction helped me in my first year at McGraw-Hill to better understand the organizational structure and opportunities, as well as develop my leadership skills.

What professional development opportunities does McGraw-Hill offer to help employees grow?
One thing I've taken advantage of is LinkedIn Learning, which provides a world of information right at our fingertips. There are opportunities for mentorship at McGraw-Hill – both to serve as a mentor or a mentee. And we have a monthly speaker series aimed at increasing inclusion and diversity awareness. All of these have been extremely helpful for me professionally.

What would you tell a potential candidate about McGraw-Hill to convince them to apply for a job?
As a leader in learning science in the education industry, McGraw-Hill emphasizes that "learning changes everything." We live that mantra at McGraw-Hill, and employees feel encouraged to learn, grow, and thrive.
Are you curious about career opportunities at McGraw-Hill? Visit https://careers.mheducation.com.