Behind the Cube: Jordan Allen, Implementation Consultant
Published April 22, 2020
---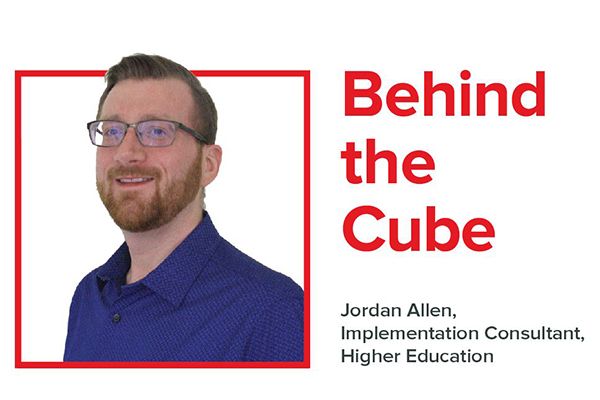 The COVID-19 pandemic has affected schools around the world with educators and students quickly needing to adjust to full-time distance learning and find solutions to continue the momentum of the school year. In a special edition of Behind the Cube, we talk to Jordan Allen, an implementation consultant in our higher education group, who has worked tirelessly in recent weeks training educators to teach their courses online. Check out what he has to say below.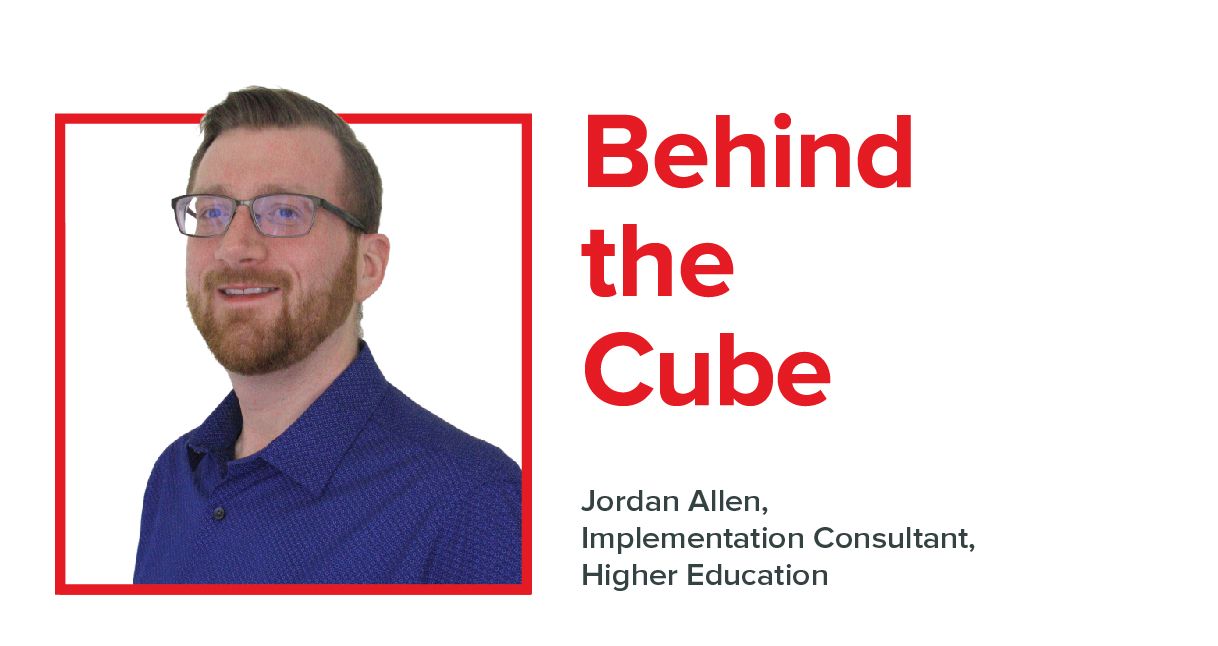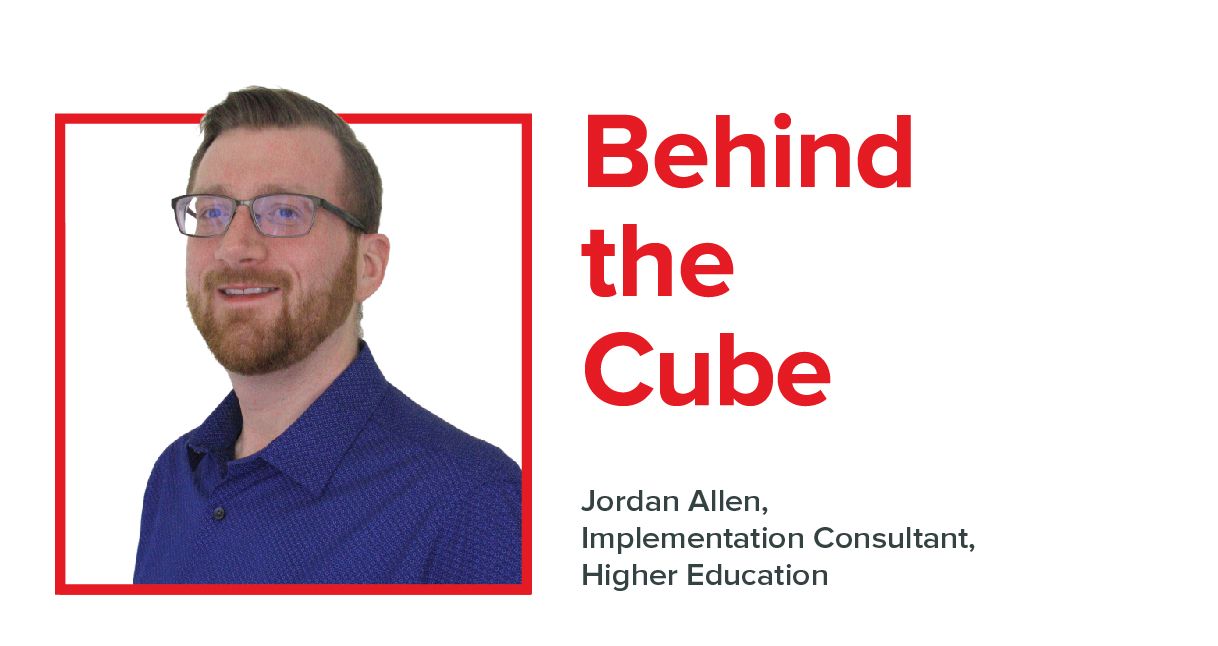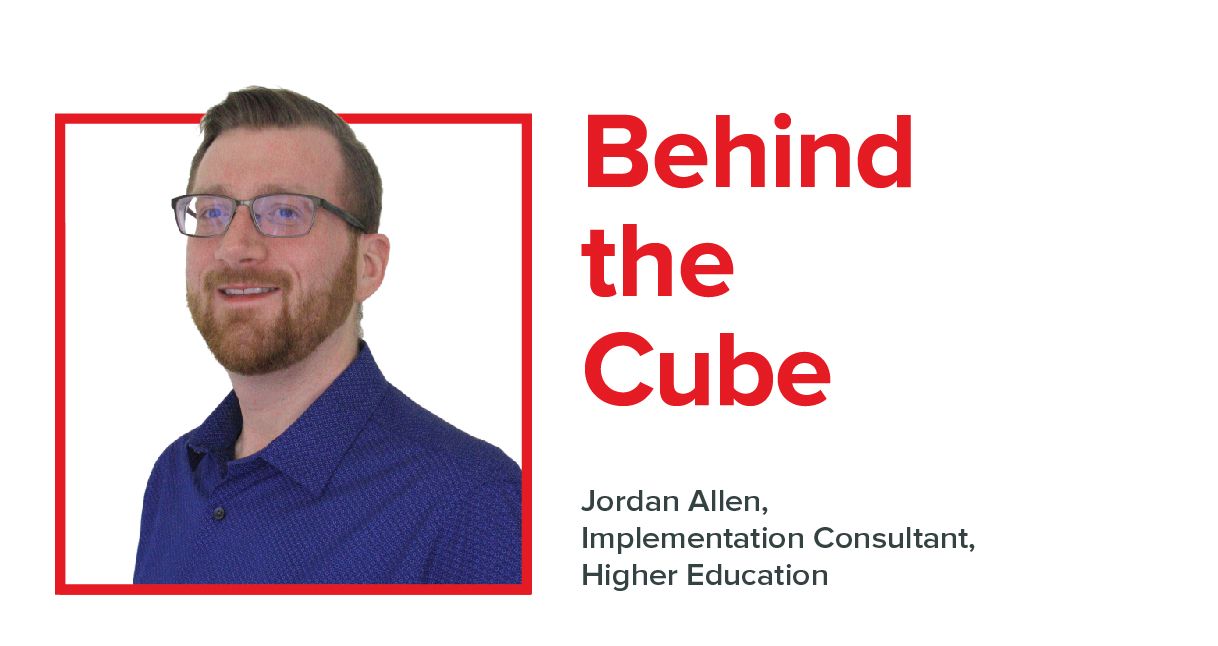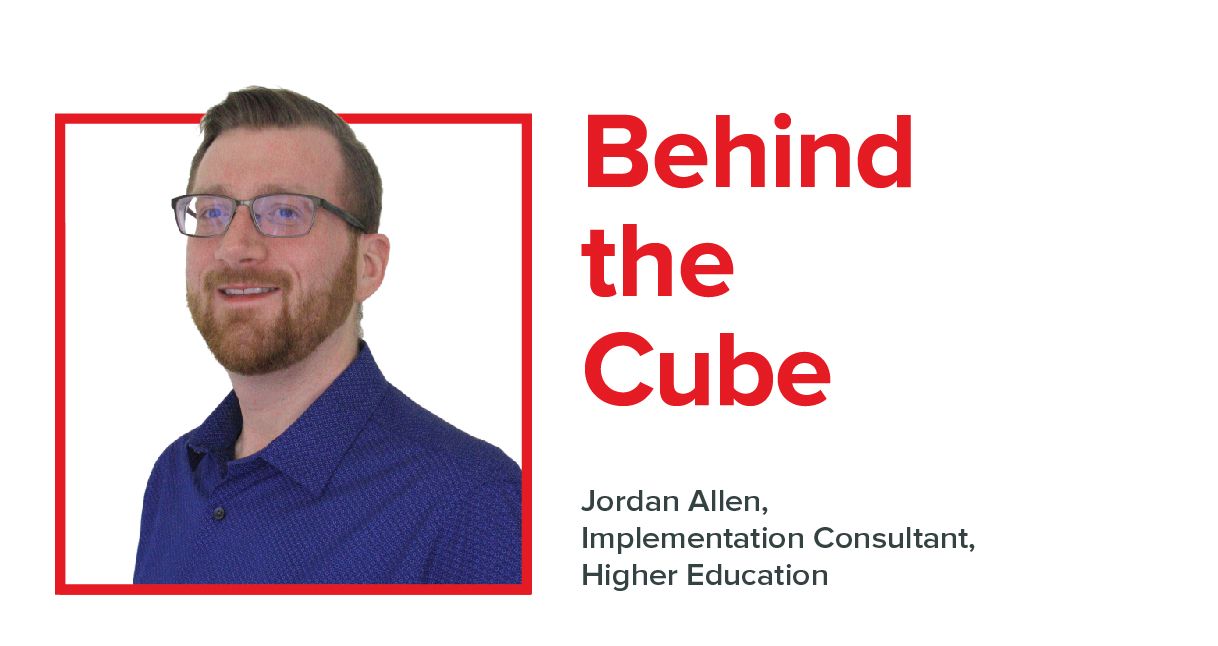 Time working at McGraw-Hill: 7 years
Division: Higher Education
Based in: Dubuque, IA
Questions and Answers:
Can you tell us a little bit about your role as an Implementation Consultant?
I work with 17 Learning Technology Representatives from our sales team and provide training and support to instructors using McGraw-Hill digital products. This includes discussing which tools and features would be the best fit for their classes, training and ongoing support for questions and issues they have, and light technical support.

How has the coronavirus affected your job responsibilities, and what has been different about your role this past month?
As a result of the coronavirus, I've assisted with several projects that involve organizing and developing training resources for our instructors. These projects have given me the opportunity to work with a lot of great people from outside of my regular sphere, and it's been amazing to see how quickly things came together.

What does a typical day at work look like for you now?
My typical day is similar to what it was before the coronavirus pandemic, except that I do it now from my living room! The biggest changes have been using tools like Microsoft Teams to communicate with my coworkers, now that I can't just visit their cubicle, and making a bigger effort to get up and get some physical activity between meetings, now that the kitchen is only a few steps away.

Is there a notable or memorable positive experience you've had with an educator during this crisis?
One thing that both my colleagues on the Implementation and Sales teams have noticed is how grateful instructors have been for the guidance and assistance we have been able to provide them. I've worked with thousands of instructors during my time with McGraw-Hill, and nothing comes close to matching the level of appreciation and gratitude I've received in the last month.

Do you think the current crisis has made our mission and vision seem particularly relevant?
McGraw-Hill's commitment to implementation and customer support has allowed us to be there for our customers during this difficult time. We've registered 10,000s of new students to use our McGraw-Hill Connect digital platform, created thousands of courses for instructors, and conducted thousands of individual training sessions in the last month alone. We have always been here to serve educators and students, and they need us now more than ever, so we are happy to make that possible.
Related Links: