Behind the Cube: Denni Hale, Academic Designer
Published June 8, 2020
---
At McGraw Hill, helping students learn, grow and unlock their full potential is a team effort. Whether we work in product development, marketing, sales, engineering or elsewhere in the company, each of us play a crucial role.
In our "Behind the Cube" series, we introduce an employee who embodies our mission, passion and values. For this month's Pride edition of Behind the Cube, meet Denni Hale, an Academic Designer from Columbus, Ohio.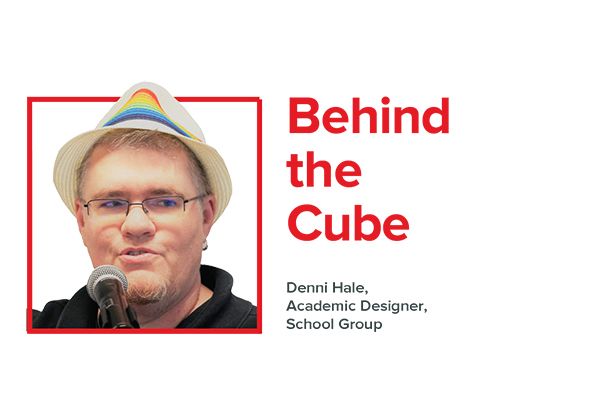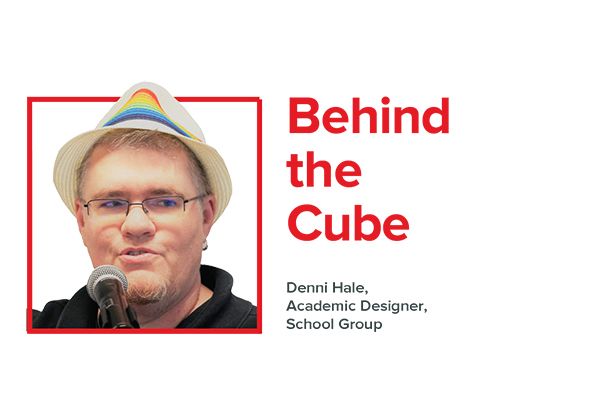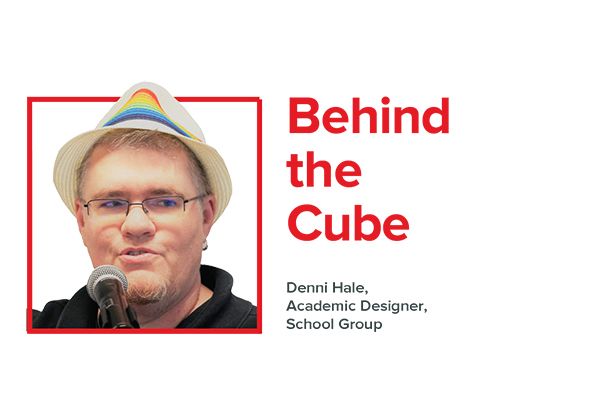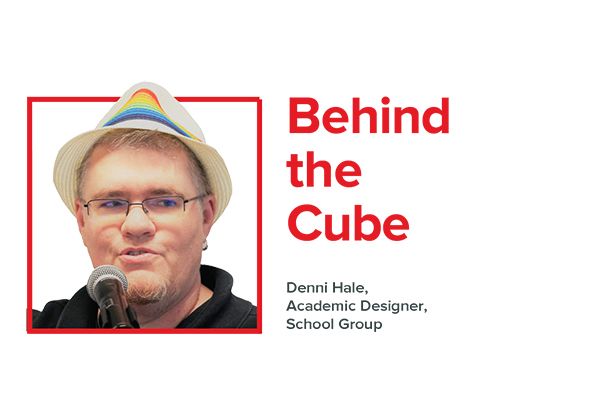 Time working at McGraw Hill: 15 years
Division/Department: Academic Designer, School Group
Based in/Location: Columbus, Ohio
Questions and Answers:
How has working at McGraw Hill helped you in your career development?

When I began teaching in 1996, choosing a good curriculum was a chore for me. After moving to Columbus and being hired at McGraw Hill, I began to see the phenomenal amount of work that goes into creating a good curriculum. It was no longer just putting words on a page. It had become working with artists, production editors, media specialists, authors, manuscript editors, product managers, instructional designers, mathematicians, marketing personnel, sales reps, warehouse operators…and the list goes on and on. Each of those jobs and responsibilities are essential to making a great curriculum. Working on multiple programs in the past 15 years has helped me to learn more about those necessary parts and pieces. Working with hundreds of professionals has helped me to fine-tune my skills and talents. I am an educator, but now I am an educator with an Academic Designer's experience.

What does a typical day at work look like for you?

A typical day for me involves reading and editing manuscripts, reviewing art specs, coordinating with other grade levels for questions/inquiries for and from them, attending meetings, answering emails and direct messages about upcoming Toastmasters events, and checking in with teammates via Teams (since we aren't able to meet in the breakrooms for coffee and a chat). On some days, I do all of that before noon!

What was your best day on the job?

I have had many great days on the job. My first team luncheon, helping with the holiday parties, organizing the annual Polaris Ice Cream Social, being President of Podium Pros Toastmasters, and my first wrap-up party when we went to print. But in June 2018, along with Jason Giancola, Adam Gray, and a few others, we held our first ever "Month of Pride" in Columbus. We invited speakers from ACPA, Equitas, TransOhio, Huck House, and BRAVO, as well as hosted a month-long fundraiser for Kaleidoscope Youth Center (KYC), our featured youth organization. One of the culminating events was an Open Mic which was way more than I could have ever imagined! That afternoon, for the second time at McGraw Hill, I gave my coming-out story titled Crocs with Socks. Honestly, that was probably my best day on the job.

How have inclusion and diversity initiatives at McGraw Hill made you feel included/welcome?

My biggest fear when starting a corporate job in 2005 was whether or not I could be my true self. Not everyone realizes this fact, but outside of the actual city limits of Columbus, in the state of Ohio, I could be fired for being gay, no questions asked. What a relief it was when I found out McGraw Hill had policies in place for every aspect and instance in my life including gender transitioning, how to place my (at the time "nonlegal") family on my insurance and taking time off when my non-biological child was born…no questions asked. The coworkers and teammates who have shown their support as allies, as well, in every initiative, have constantly reminded me that we are all in this together. McGraw Hill has made me feel welcomed as a part of the family in a way I only dreamed of being included.

With Pride Week likely not happening in the office this year, what Pride-related activities have you done in the past and want to do in the future?

The Month of Pride in 2018 was a game-changer for me and who I am right now. That event helped me strengthen many personal and working relationships inside and outside of the company. I want to continue to build on those connections, including finding ways McGraw Hill and the groups in Columbus, and beyond, can build awareness through education together. Honestly, I think McGraw Hill can be a big part of that reality. It has been a dream of mine for many years for my kids and my students to see themselves and their families reflected in their curriculum. To me, that would be the best Pride event ever.
Are you curious about career opportunities at McGraw Hill? Visit https://careers.mheducation.com.
Related Links: