Want to know which Spanish titles fit your teaching style?
McGraw-Hill World Languages is proud to publish a variety of titles to match your teaching style. With four Introductory Spanish titles and three Intermediate Spanish titles to choose from, it can be time consuming to find the right program for you and your students. Good news: we've made it easy for you! Take our Match Quiz to find out which titles best fit your teaching style!
I want to find my Introductory Spanish match.
I want to find my Intermediate Spanish match.
Recordable Video Chat
Recordable Video Chat (powered by GoReact) is a synchronous communication tool within Connect. Up to six students can meet online together in a "video chat" to practice speaking in the target language and submit the recording for a grade. Instructors are able to evaluate those recordings with the help of embedded comments and easy-to-customize, time-stamped markers. Whether teaching face-to-face, hybrid, or online, instructors now have a simple way to incorporate meaningful speaking practice into their language course.
Practice Spanish: Study Abroad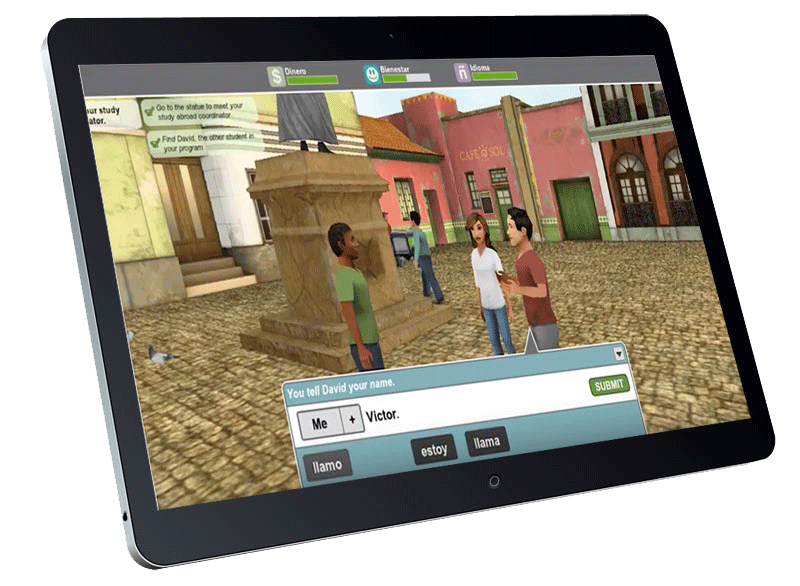 Practice Spanish: Study Abroad is an immersive 3-D language game designed exclusively by McGraw-Hill to accompany any Introductory Spanish title or as an independent practice tool for students developing language skills.
Students "travel" virtually to Colombia, where they problem solve, communicate, and navigate through a variety of cultural scenarios and adventures as they "study abroad" in a fictional Colombian town. Students earn points and rewards for successfully accomplishing these tasks via their smartphones, tablets, and computers and instructors will have the ability to assign specific tasks, monitor student achievement, and incorporate the game into the classroom experience.
Players "live" in a fictional town in Colombia. The small town setting includes a plaza, where players interact with a wide variety of characters and fellow students, small businesses, the local language institute, and their home. Students may also travel outside the local town to visit other locations within the surrounding areas.
Player performance will be measured by their ability to successfully complete quests within the game while maximizing achievement across four key variables:
Money: player have a budget and must complete the quest as cost-efficiently as possible

Time Spent: the sooner the quest is completed, the better

Well-being: the player's avatar must eat and stay healthy

Language: players must demonstrate mastery of key concepts
Resources
Register for a Free Online Workshop
Hosted by award-winning faculty from colleges and universities around the country, our digital workshops and webinars focus on winning classroom strategies, methods and the use of technology to drive student success in your class.
Browse Schedule and Register
Self-Service Customization
McGraw-Hill Create™ is a simple and easy-to-use online service allowing instructors to customize their own course books. Material can be pulled from different sources to create textbooks and eBooks tailored to your course.
Create a book, then download a PDF version in minutes, or receive a free review copy in just a few days!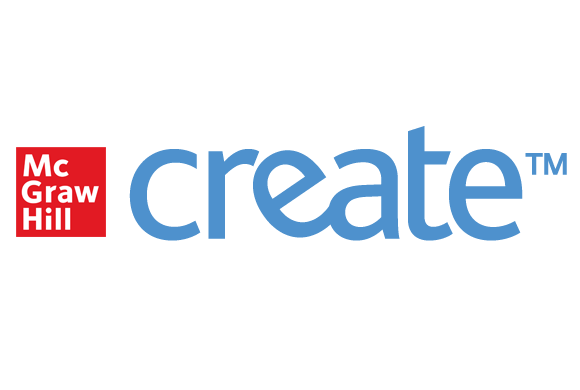 Full Integration
McGraw-Hill Campus
Simple. Secure. Seamless.
McGraw-Hill Campus integrates all of your McGraw-Hill digital products with your school LMS for quick and easy access to best-in-class content and learning tools. Build an effective digital course, enroll students with ease and discover how powerful digital teaching can be.

Blackboard Integration
Two LMS Integration Services = One Solution.
McGraw-Hill Higher Education offers two pathways for LMS integration. McGraw-Hill Campus enables seamless access from any LMS in use to all of our content and learning platforms. Blackboard customers may also leverage the McGraw-Hill Connect and Create building block specific to their LMS for the tightest integration available today for Connect and Create users.