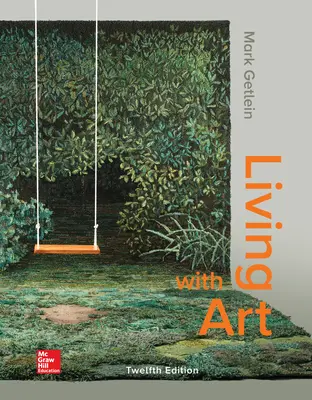 Living with Art
12th Edition
By Mark Getlein
ISBN10: 1259916758
ISBN13: 9781259916755
Copyright:
2020
Product Details

+
Living with Art helps students see art in everyday life by fostering a greater understanding and appreciation of art. Taking a step further, Getlein equips students with the tools necessary to analyze, digest, and uphold a life-long enthusiasm for art.
Program Details
Preface/Front Matter
PART ONE: INTRODUCTION
1 Living with Art
2 What Is Art?
3 Themes of Art


PART TWO: THE VOCABULARY OF ART
4 The Visual Elements
5 Principles of Design


PART THREE: TWO-DIMENSIONAL MEDIA
6 Drawing
7 Painting
8 Prints
9 Camera and Computer Arts
10 Graphic Design


PART FOUR: THREE-DIMENSIONAL MEDIA
11 Sculpture and Installation
12 Arts of Ritual and Daily Life
13 Architecture


PART FIVE: ARTS IN TIME
14 Ancient Mediterranean Worlds
15 Christianity and the Formation of Europe
16 The Renaissance
17 The 17th and 18th Centuries
18 Arts of Islam and of Africa
19 Arts of Asia: India, China, and Japan
20 Arts of the Pacific and of the Americas
21 The Modern World: 1800–1945
22 From Modern to Postmodern
23 Contemporary Art around the World 538


Pronunciation Guide 551
Suggested Readings 554
Glossary 556
Index 564