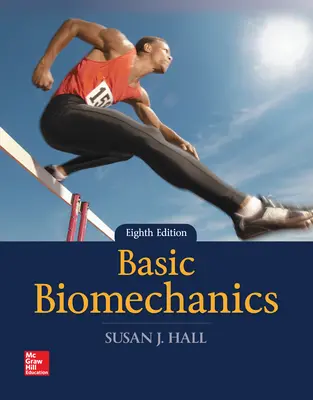 Basic Biomechanics
8th Edition
By Susan Hall
ISBN10: 1259913872
ISBN13: 9781259913877
Copyright:
2019
Product Details

+
Is running barefoot beneficial? What is the most mechanically efficient way to move a piece of heavy furniture? Can stretching before a competition worsen performance? How do cats always land on their feet? The answers to these questions are all based on the science of biomechanics. In Basic Biomechanics, Eighth Edition, the focus is on the anatomy and movement capabilities of the human body, explained with examples of relevant sport, clinical, and daily living applications. The quantitative aspects of biomechanics are presented in a manageable, progressive fashion, using a structured and problem-based format with practical advice.
Connect: A highly reliable, easy-to-use homework and learning management solution that embeds learning science and award-winning adaptive tools to improve student results.
Program Details
Hall: Basic Biomechanics, 8e
CHAPTER 1: What Is Biomechanics?
CHAPTER 2: Kinematic Concepts for Analyzing Human Motion
CHAPTER 3: Kinetic Concepts for Analyzing Human Motion
CHAPTER 4: The Biomechanics of Human Bone Growth andDevelopment
CHAPTER 5: The Biomechanics of Human SkeletalArticulations
CHAPTER 6: The Biomechanics of Human Skeletal Muscle
CHAPTER 7: The Biomechanics of the Human Upper Extremity
CHAPTER 8: The Biomechanics of the Human Lower Extremity
CHAPTER 9: The Biomechanics of the Human Spine
CHAPTER 10: Linear Kinematics of Human Movement
CHAPTER 11: Angular Kinematics of Human Movement
CHAPTER 12: Linear Kinetics of Human Movement
CHAPTER 13: Equilibrium and Human Movement
CHAPTER 14: Angular Kinetics of Human Movement
CHAPTER 15: Human Movement in a Fluid Medium