Organizational Behavior
Course Products
---
Find the perfect fit for your course
---
Organizational Behavior: A Practical, Problem-Solving Approach 2e
---
Kinicki/Fugate integrates a unique 3-Step Problem-Solving Approach to develop students' critical thinking and problem-solving skills.
Learn More
Organizational Behavior: Improving Performance and Commitment in the Workplace 6e
---
Colquitt/LePine/Wesson uses an integrative model to describe how OB concepts influence job performance and organizational commitment.
Learn More
M: Organizational Behavior 4e
---
McShane/VonGlinow emphasizes essential and emerging OB knowledge with globally focused, real-world examples and evidence-based literature.
Learn More
Organizational Behavior 8e
---
McShane/VonGlinow emphasizes core and emerging OB knowledge with globally focused, real-world examples and evidence-based literature
Learn More
Connect® for Organizational Behavior
---
Connect® is a highly reliable, easy-to-use homework and learning management solution that embeds learning science and award-winning adaptive tools to improve student results. Each asset in Connect is designed to address pressing course challenges, like student preparedness, engagement, and developing higher-order critical thinking skills. No matter how your course is designed, we have a solution that's got you covered.
Personalized Experience
SmartBook® is an adaptive learning solution that provides personalized learning to individual student needs, continually adapting to pinpoint knowledge gaps and focus learning on concepts requiring additional study.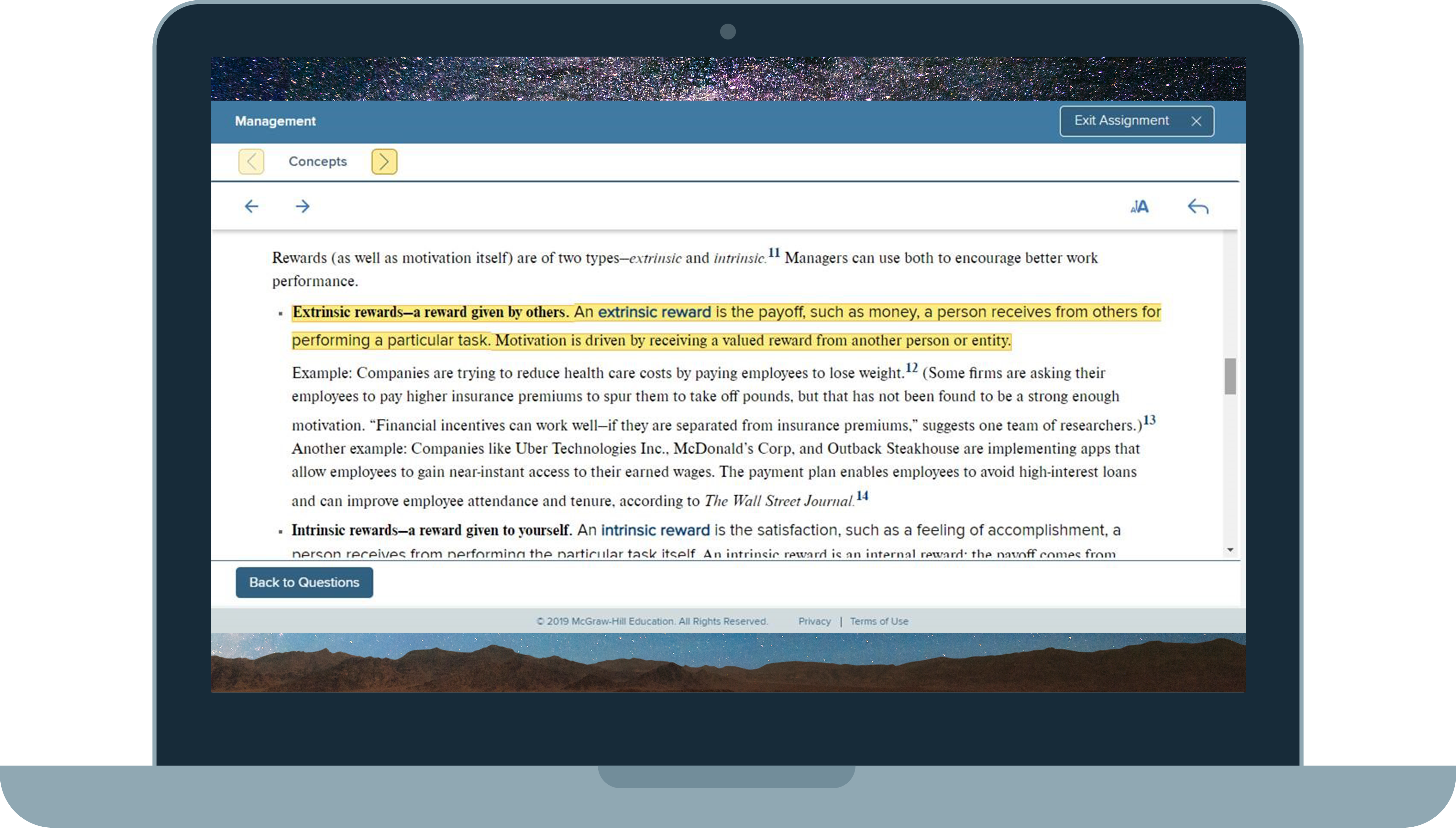 Research-Based Self-Assessments
Tied to chapter content, help students increase their self-awareness, encourage self-reflection, and promote personal and professional development. New, structured feedback explains how students should interpret their scores and suggests actions they may want to take for improvement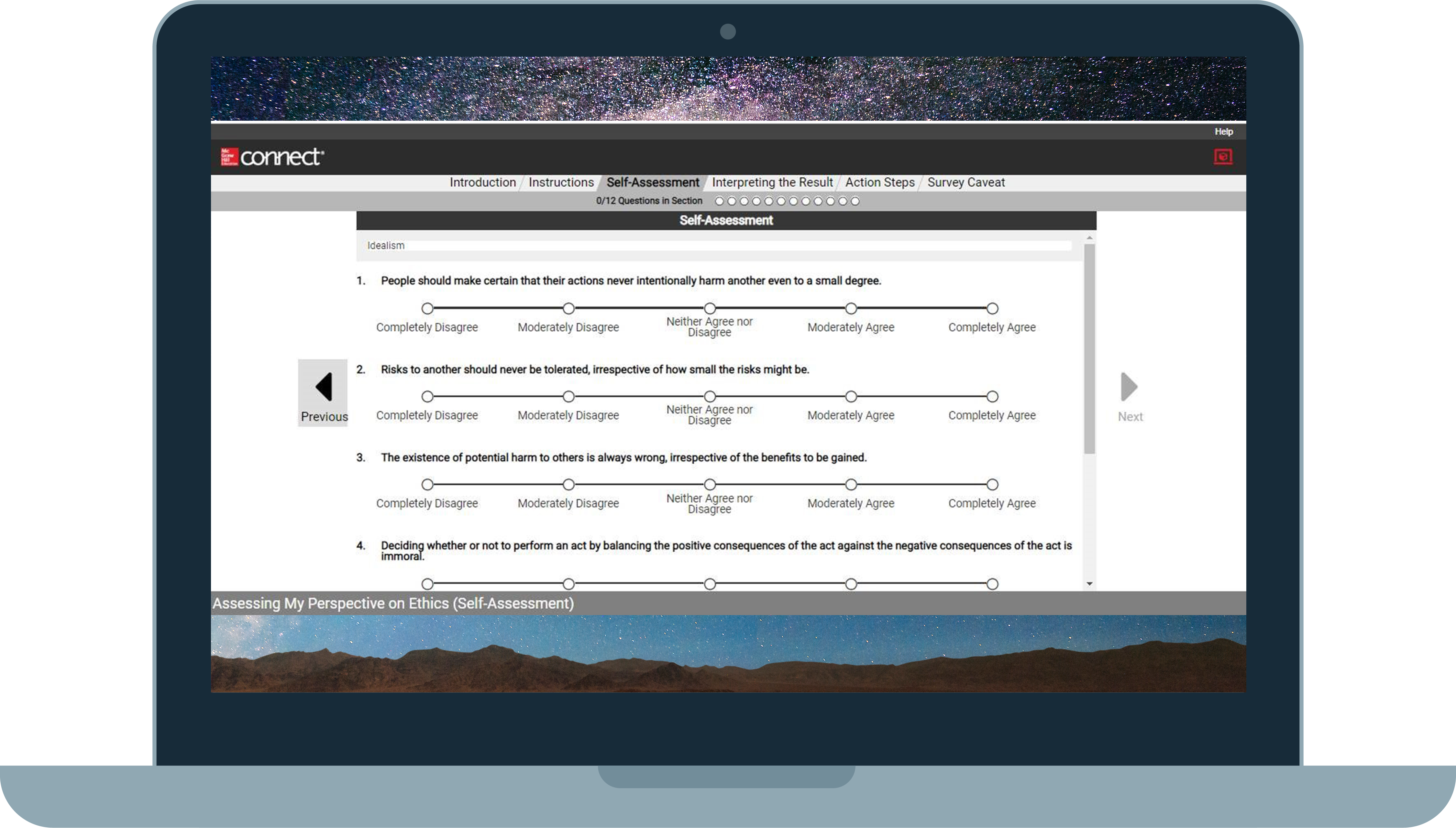 Manager's Hot Seat Videos
Allow students to assume the role of a manager as they immerse themselves in video-based scenarios. These videos enable students to see how managers in realistic situations deal with employees and complex issues. Students use their critical thinking skills to apply, analyze, and evaluate the managerial challenges, while learning from the manager's mistakes.
Application-Based Activities
Provide students valuable practice using problem-solving skills to apply their knowledge to realistic scenarios. Students progress from understanding basic concepts to using their knowledge to analyze complex scenarios and solve problems. Along the way, students experience the implications of their decisions and are provided with feedback on how management theory should inform their actions. They receive detailed feedback upon completion of the activity.