The McGraw Hill ALEKS All-Star Educator Awards
Not currently accepting nominations
The ALEKS All-Star Educator Awards were created in 2019 to celebrate the 20th anniversary of ALEKS, which has served more than 20 million learners throughout its history. The 2020 ALEKS All-Star Educator Awards honor two educator winners in K–12, two instructor winners in higher education, and four honorable mentions.
Congratulations to this year's ALEKS All-Star Educator Award winners!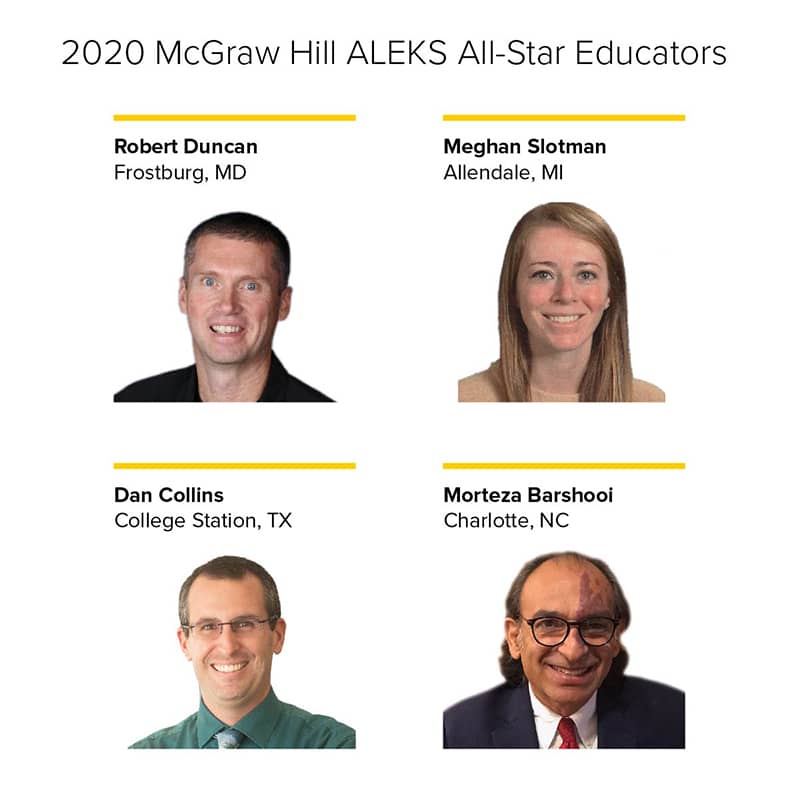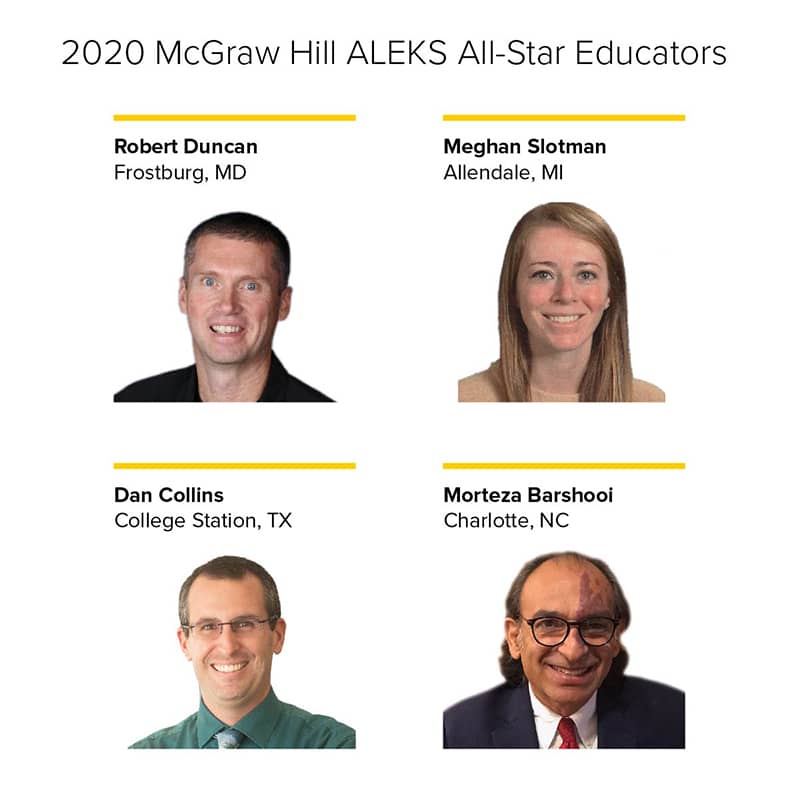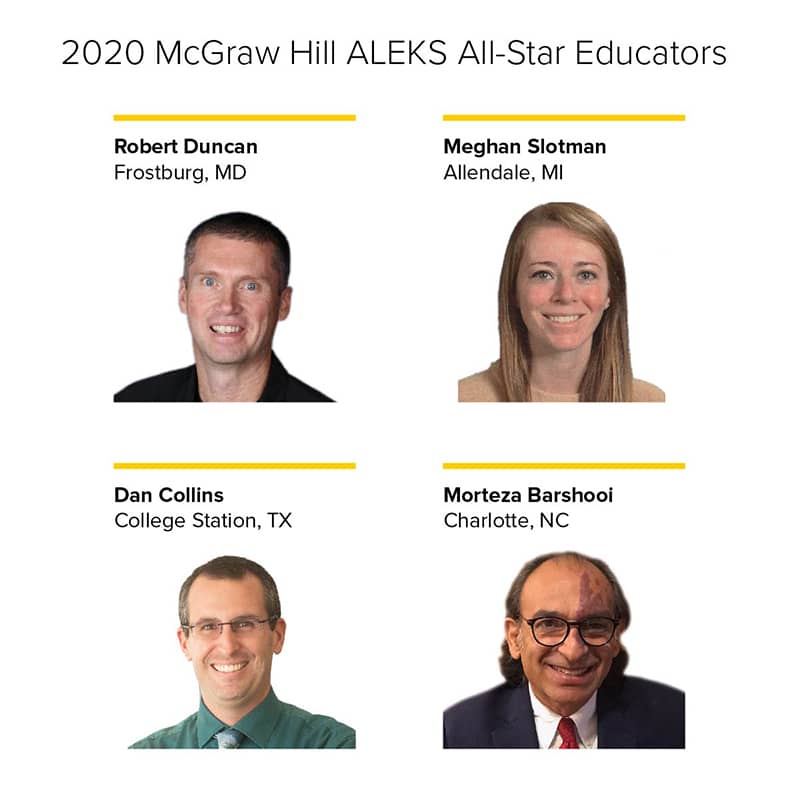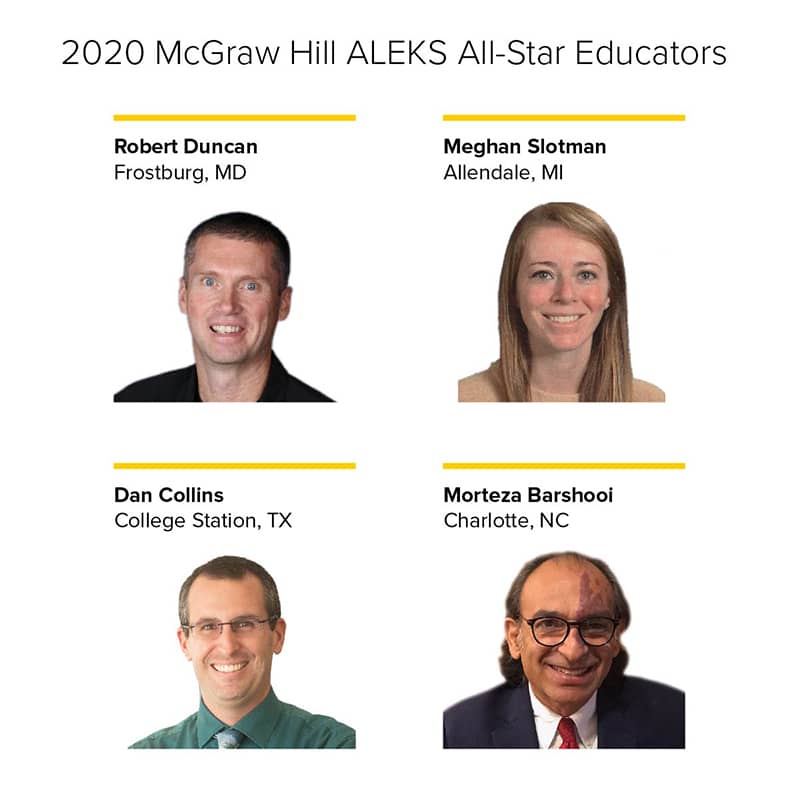 K–12 winners:
Robert Duncan, Mountain Ridge High School, Frostburg, MD
Meghan Slotman, Allendale Middle School, Allendale, MI
Higher Education winners:
Dan Collins, Texas A&M University, College Station, TX
Morteza Barshooi, Central Piedmont Community College, Charlotte, NC
Honorable Mentions:
Alan Scharman, Ahern Middle School, Foxborough, MA
Chris Vierling, Urbandale Middle School, Urbandale, IA
Michael Bailey, Brookhaven College, Farmers Branch, TX
Kelly Jackson, Camden County College, Camden, NJ
Check back this fall for information about the 2021 award program!