Our Commitment to
Inclusion & Diversity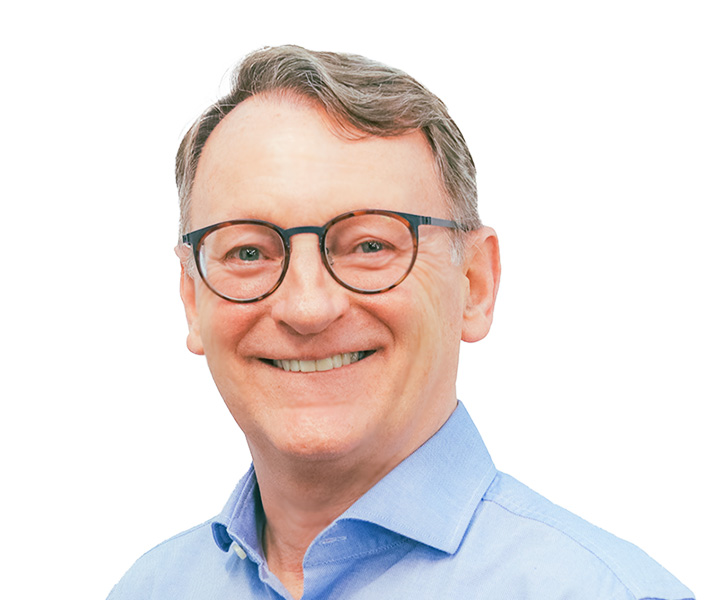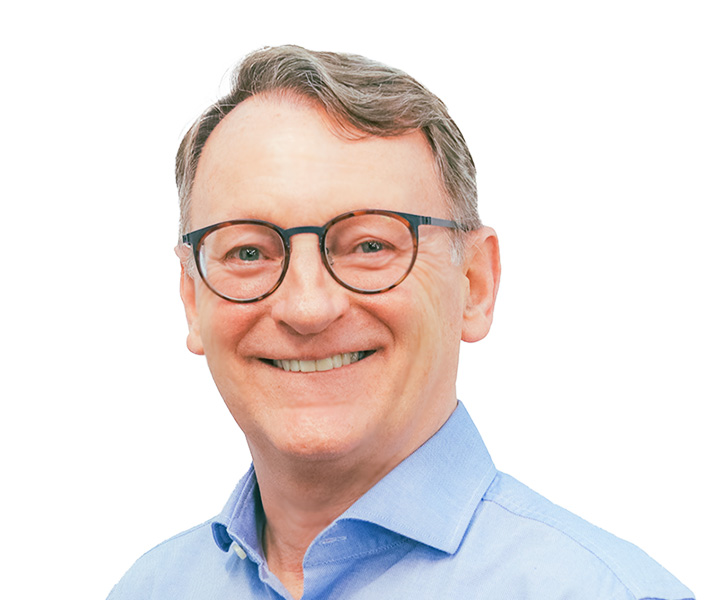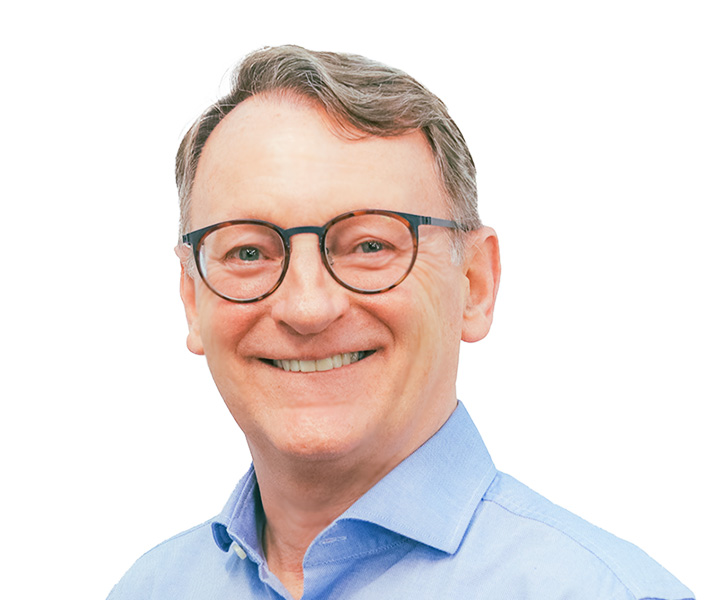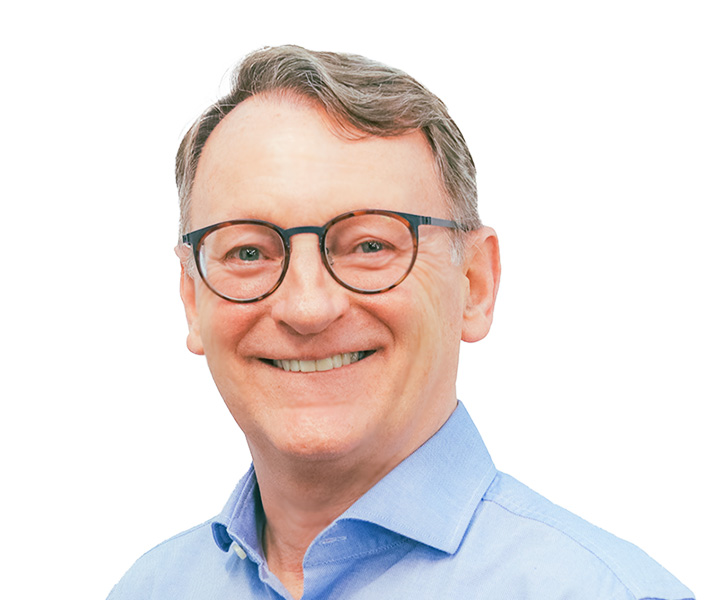 Companies talk about the importance of an 'inclusion and diversity' strategy. At McGraw Hill it is a core part of our mission – to accelerate learning through intuitive, engaging, efficient and effective experiences. By relying on the unique skills, backgrounds and viewpoints of our employees we are able to have a truly global perspective.
– Simon Allen, CEO - McGraw Hill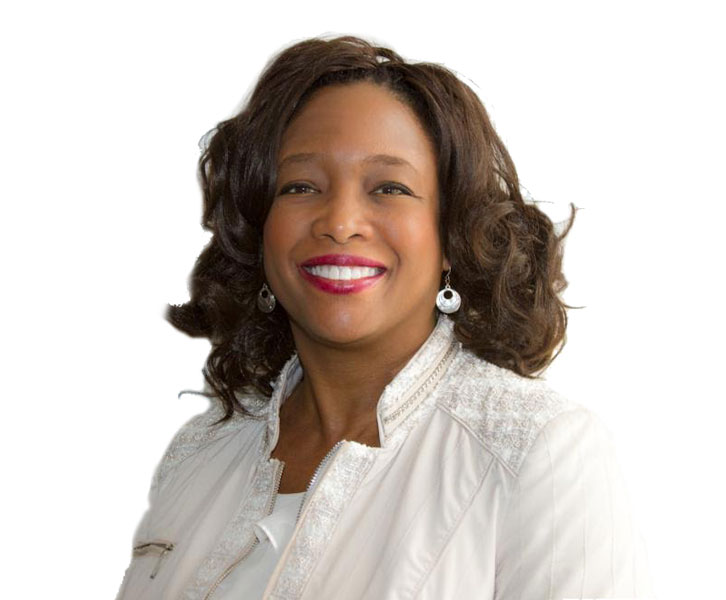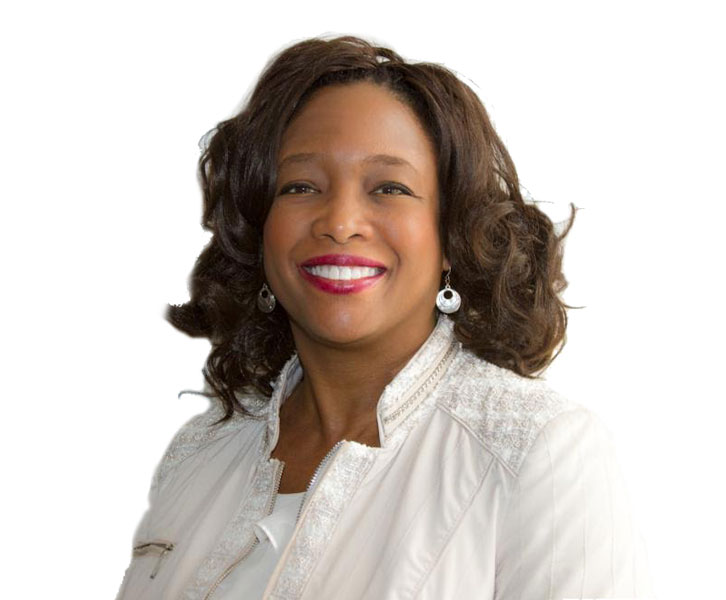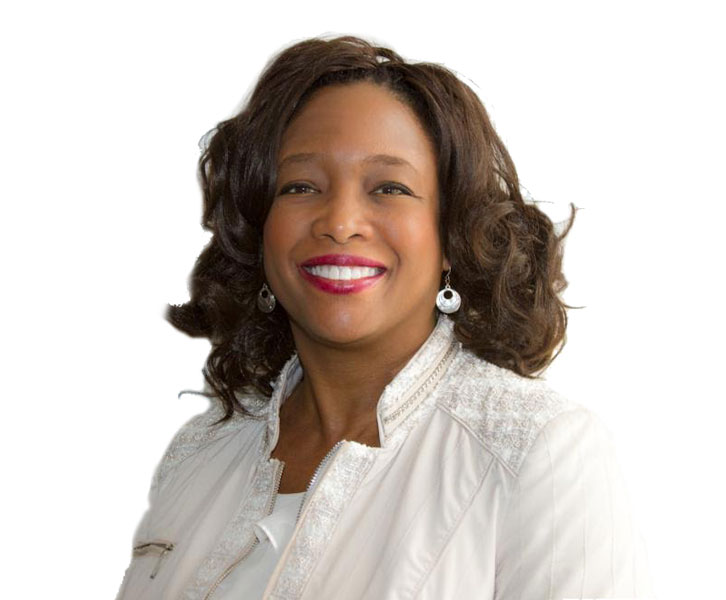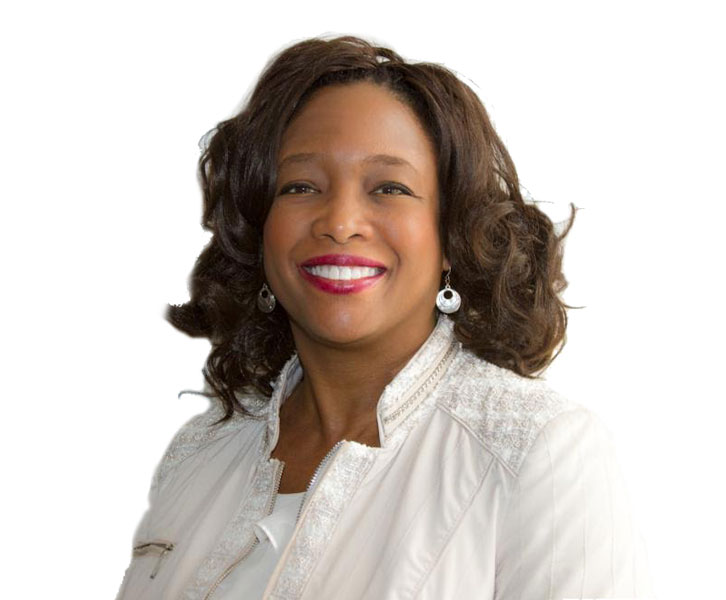 Diverse and inclusive teams are critical to helping us be more creative in our approach, better understand our customers' needs, and develop programs and materials that reflect the students we serve. Our colleagues bring a wealth of ideas, experiences and perspectives to their work every day, making the journey and the outcome exciting for all of us.
– Terri Walker, Head of Inclusion & Diversity
---
What Inclusion & Diversity Means to Us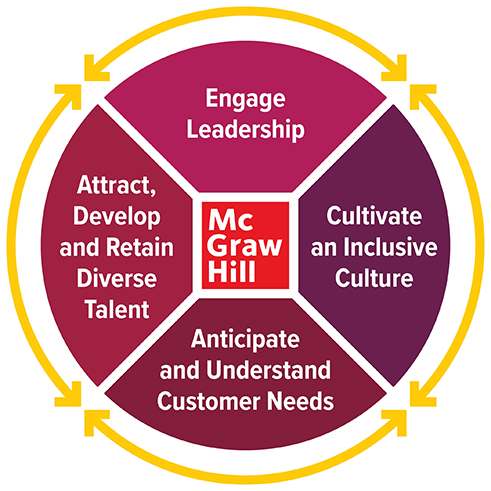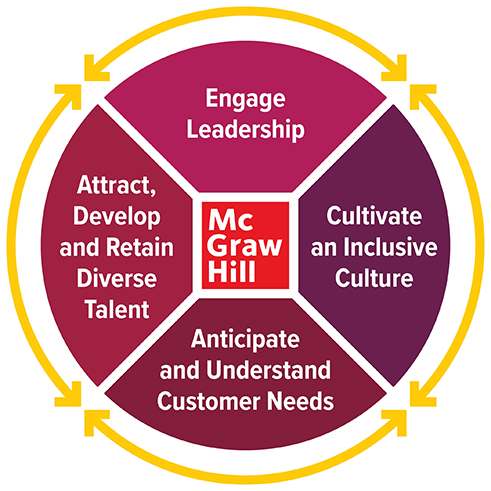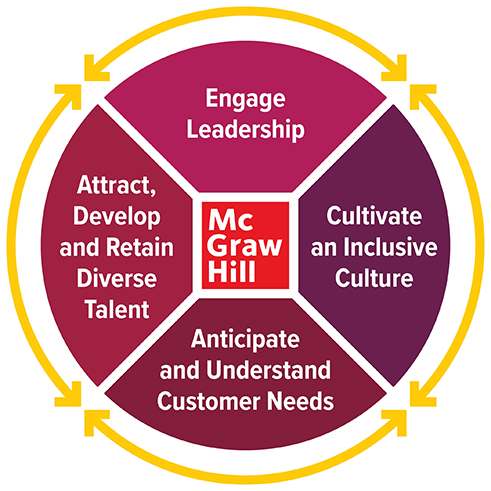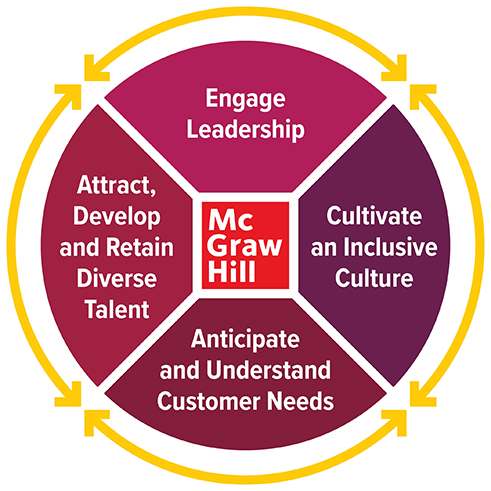 Our Mission
Our mission is to build an inclusive culture where team members continuously learn, give back, and achieve extraordinary results. Our focus on inclusion and diversity will ensure that our team members, products, and customer experiences are relevant and represent the diverse population of customers we serve.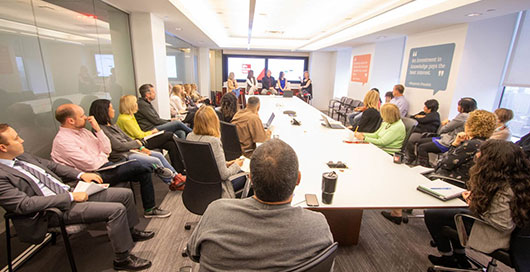 Engage Leadership
To help our leadership become role models for building an inclusive culture and diverse workforce, they are asked to attend a two-session training program delivered by a diversity, equity and inclusion firm.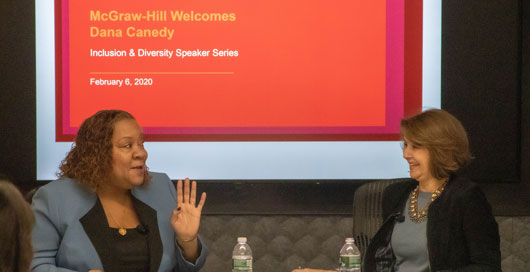 Cultivate an Inclusive Culture
Our Inclusion & Diversity speaker series for employees features provocative and inspiring voices who challenge us to think differently.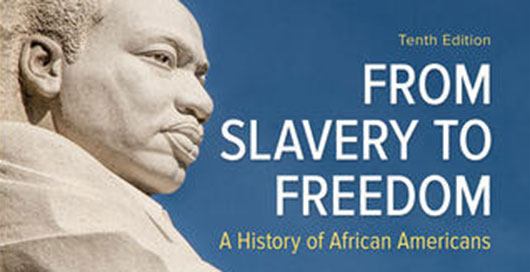 Anticipate and Understand Customer Needs
Our product teams are passionate about creating learning solutions that are culturally responsive and increase educational equity. In 2020 and 2021, that work has grown even more urgent.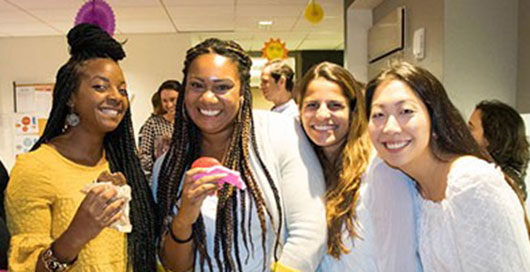 Attract, Develop and Retain Diverse Talent
We're working hard to minimize unconscious bias in the hiring process. This includes hiring manager and recruiter training and making sure that both the manager and the recruiter openly and candidly discuss potential bias.
What Employees Are Saying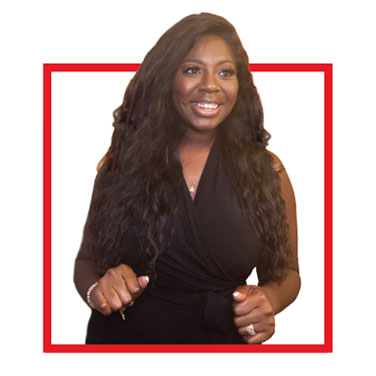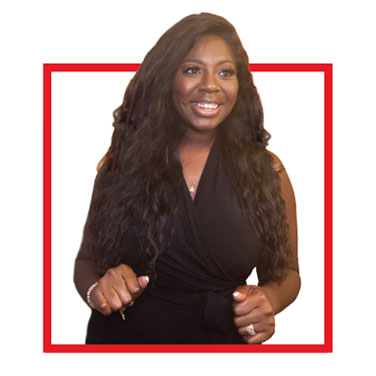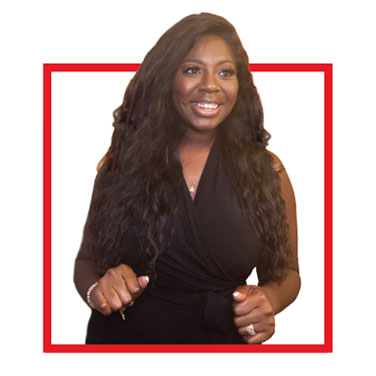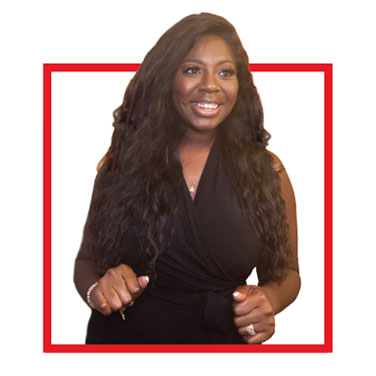 "McGraw Hill has one of the most open and inclusive cultures I've encountered in my career. We are truly a family that spans the world! Everyone wants to see you grow and it's always about how we can get better together. We are putting amazing products into the hands of the leaders of tomorrow."
Antoinette Moore,
Learning Technology Representative
2019 LTR of the Year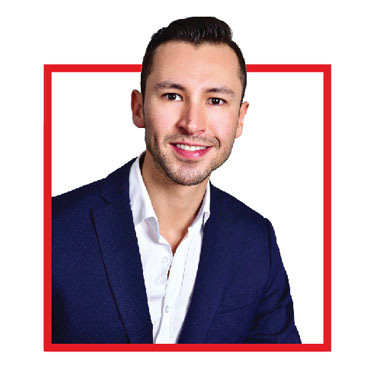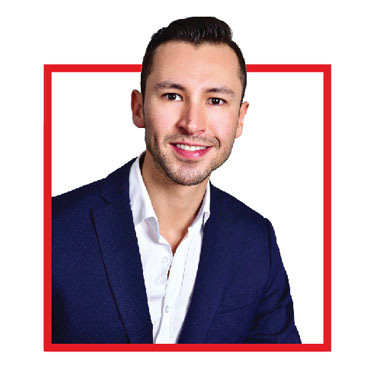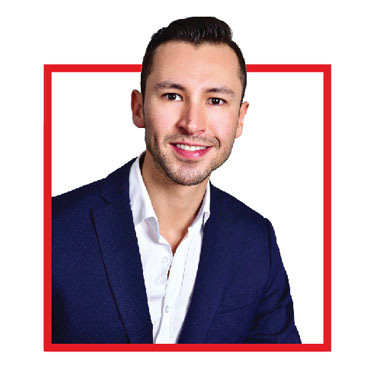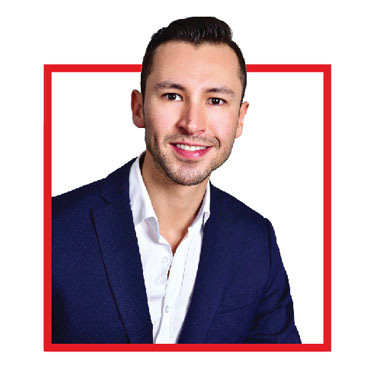 "McGraw Hill is such a special and diverse company that offers growth and exposure to different kinds of projects and fields. There are so many opportunities to learn more and everyone I work with has always been supportive of my personal career growth. It feels amazing to not only help learners, but to learn ourselves as well."
Santiago Martínez,
LatAm Training Manager,
Training & Business Development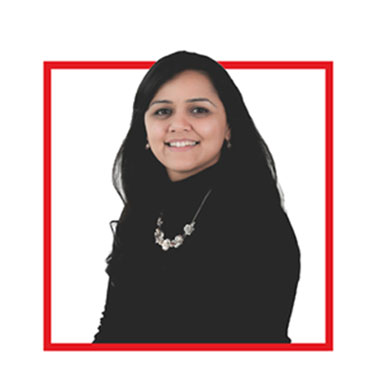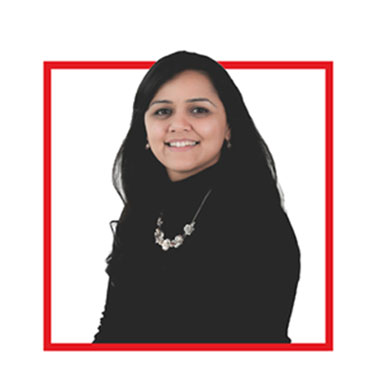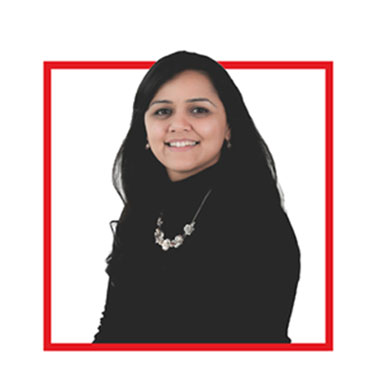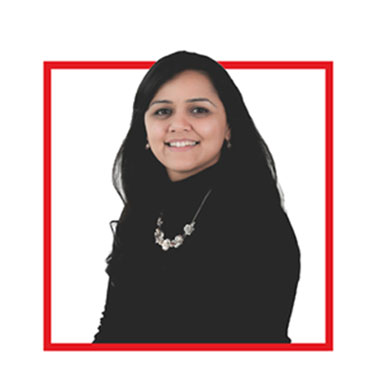 "McGraw Hill is a truly unique and diverse place to work. Each of our international offices have a great energy around them where employees want to do their best to improve outcomes for educators and students."
Geeta Chandolia,
Marketing Director, EMEA
Join Us
At McGraw Hill, we value hiring a diverse team. In fact, we believe a diversity of opinions and backgrounds allows us to create products that represent all learners. By joining our culture of learning and growth, you'll have the opportunity to build the future of education for individuals around the globe.
McGraw Hill Named a 2020 Alliance for Workplace Excellence Winner
McGraw Hill received three awards in 2020 from the Alliance for Workplace Excellence (AWE): The Workplace Excellence Seal of Approval, the Health & Wellness Seal of Approval, and the Diversity Champion Award.
McGraw Hill Named a Best Place to Work for LGBTQ Equality
McGraw Hill received a score of 100 on the Human Rights Campaign Foundation's 2021 Corporate Equality Index, the nation's foremost benchmarking report measuring LGBTQ workplace equality.