McGraw Hill Reports Fiscal Third Quarter and Year-to-Date Fiscal 2023 Financial Results
Published February 14, 2023
---
Digital billings reached nearly $1 billion year-to-date, a 22% increase year-over-year as margin expansion continued
COLUMBUS, Ohio – February 14, 2023 – McGraw Hill, a leading global education company, reported year-to-date (YTD) financial results ending December 2022 that demonstrate sustained momentum in digital billings growth, market share gains, and adjusted EBITDA margin expansion. The company reported total YTD billings growth of 19% to $1.8 billion and 23% growth in adjusted EBITDA to $756 million.
"Our year-to-date results reflect the strength of our execution and consistency of our delivery," said Simon Allen, CEO of McGraw Hill. "During the quarter, we continued to strategically invest in those parts of the business that we believe will strengthen our leadership position, sustain our strong margins and expand our digital transformation."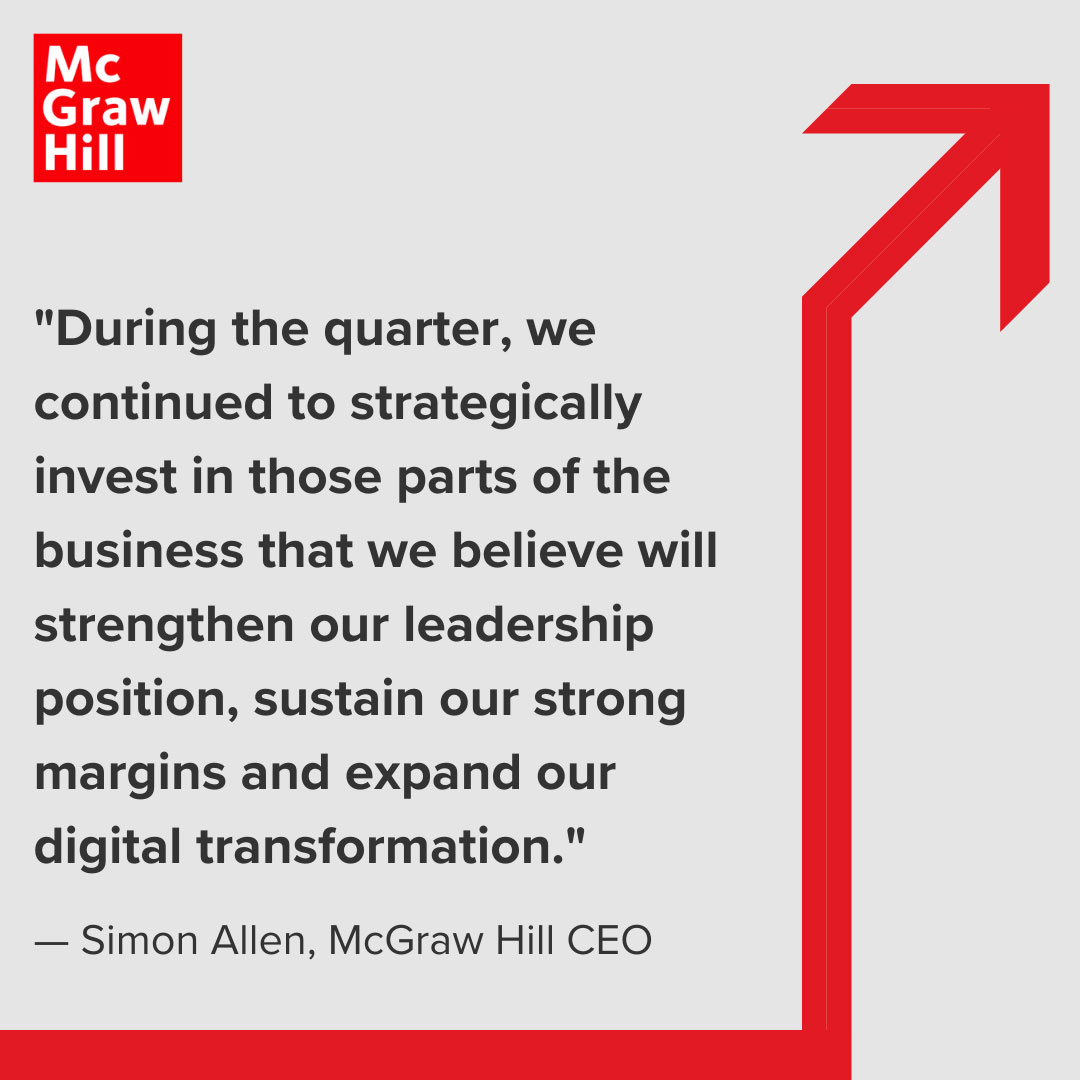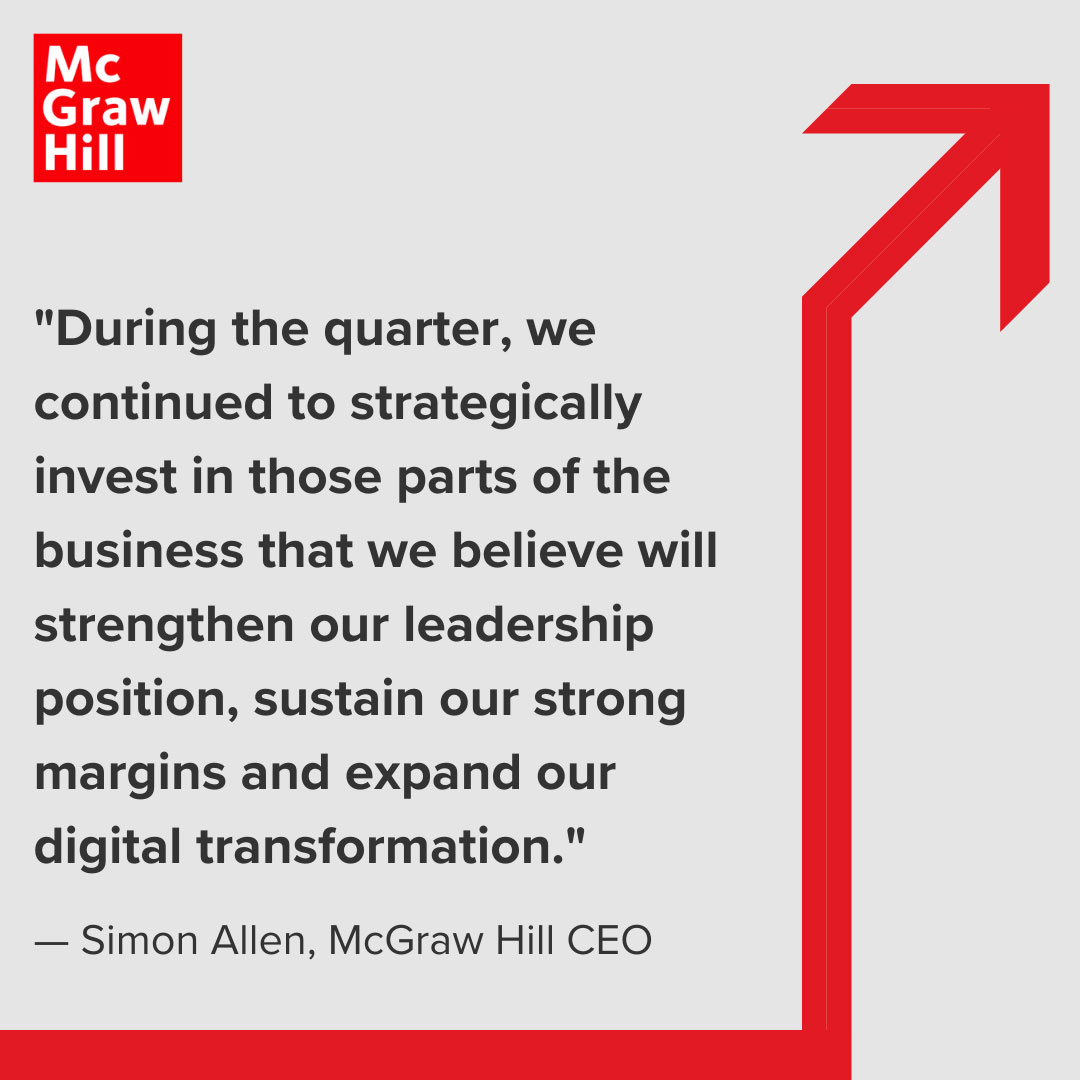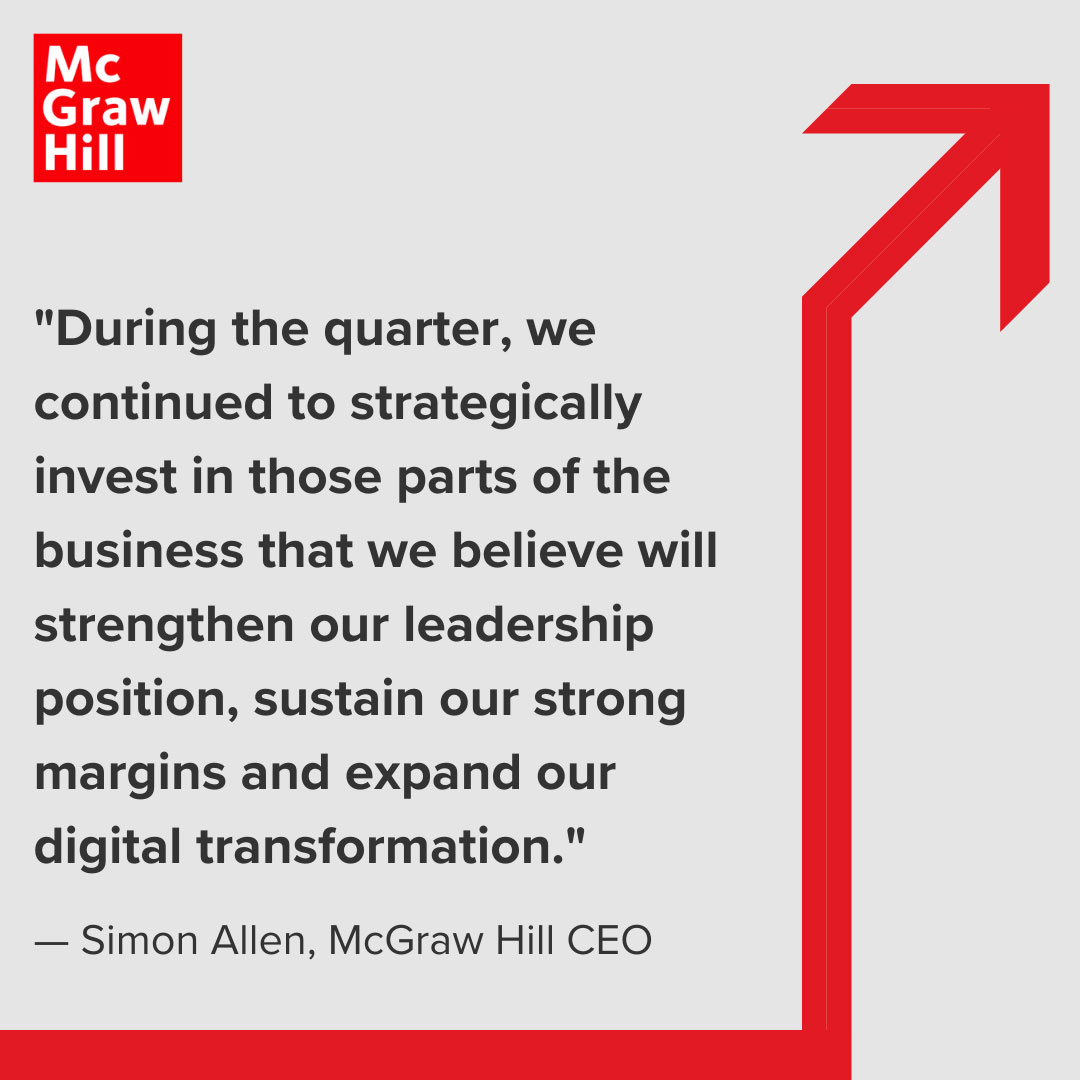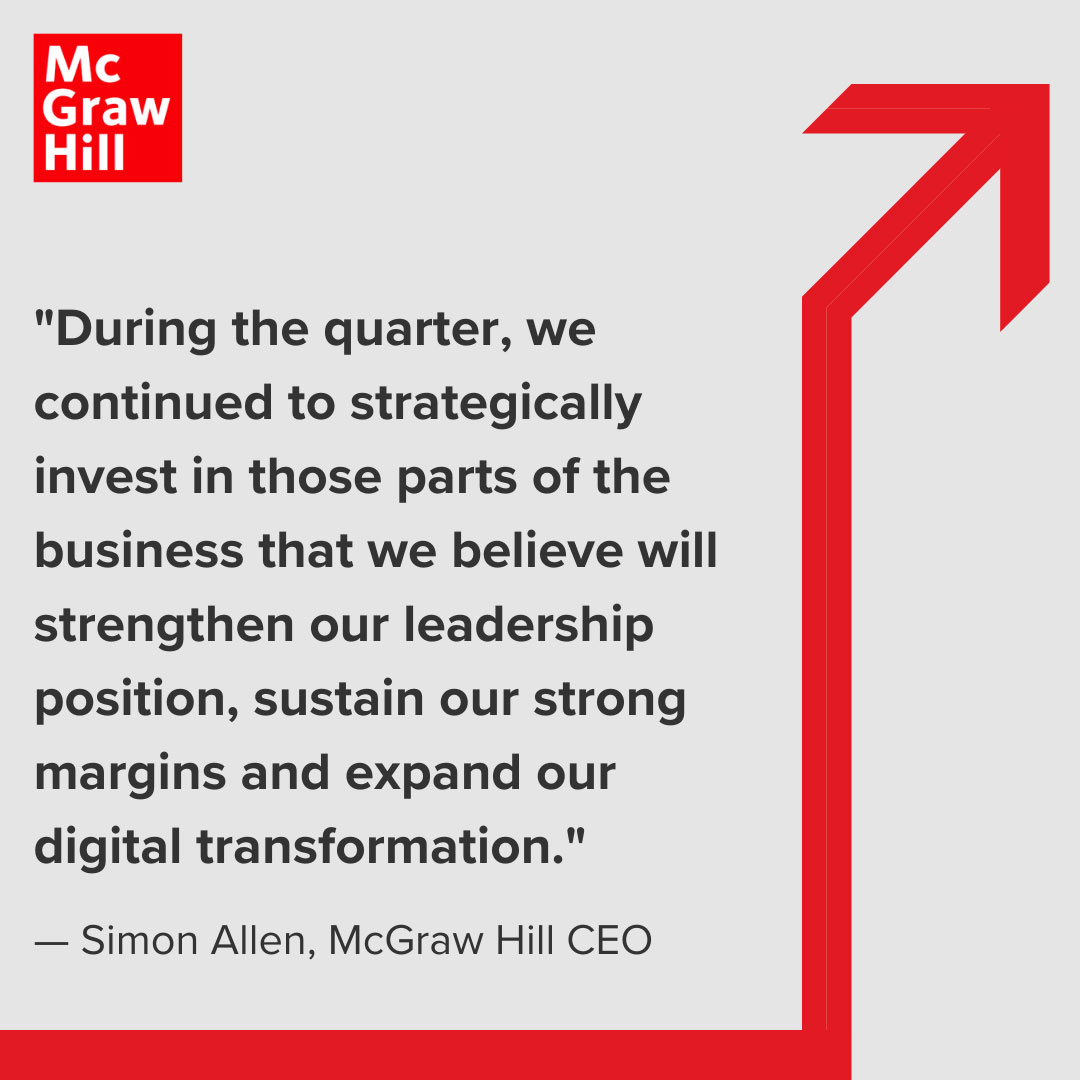 In the third quarter, the company completed the acquisition of Boards & Beyond, a provider of on-demand video libraries and comprehensive online resources that help medical students efficiently learn fundamentals of basic medical sciences and clinical medicine. The acquisition adds to McGraw Hill's offerings in the growing digital medical education market.
Billings in the company's K–12 group reached $1 billion for the YTD period, up 43% compared to the same period of the previous year. Growth was supported by a robust market opportunity from continued federal stimulus education funding with market share gains across both adoption and open territory markets due to increased sales of core curriculum, supplemental and intervention solutions.
In the Higher Education group, billings were down 5% YTD, driven by a modest enrollment decline and as billings continue to shift from fiscal Q3 to Q4. Digital billings were 83% of total higher education billings vs. 82% in the prior year. Inclusive Access sales reached $155 million YTD, an increase of 19% over prior year. Inclusive Access provides course materials to students by the first day of class at a cost that is as much as 70% lower than traditional print.
YTD billings for the company's Global Professional group were down 3% driven by ongoing print declines while digital Access Medicine subscriptions continued to grow. The company's International group experienced constant currency billings growth in the YTD period driven by digital sales of Achieve3000 and ALEKS.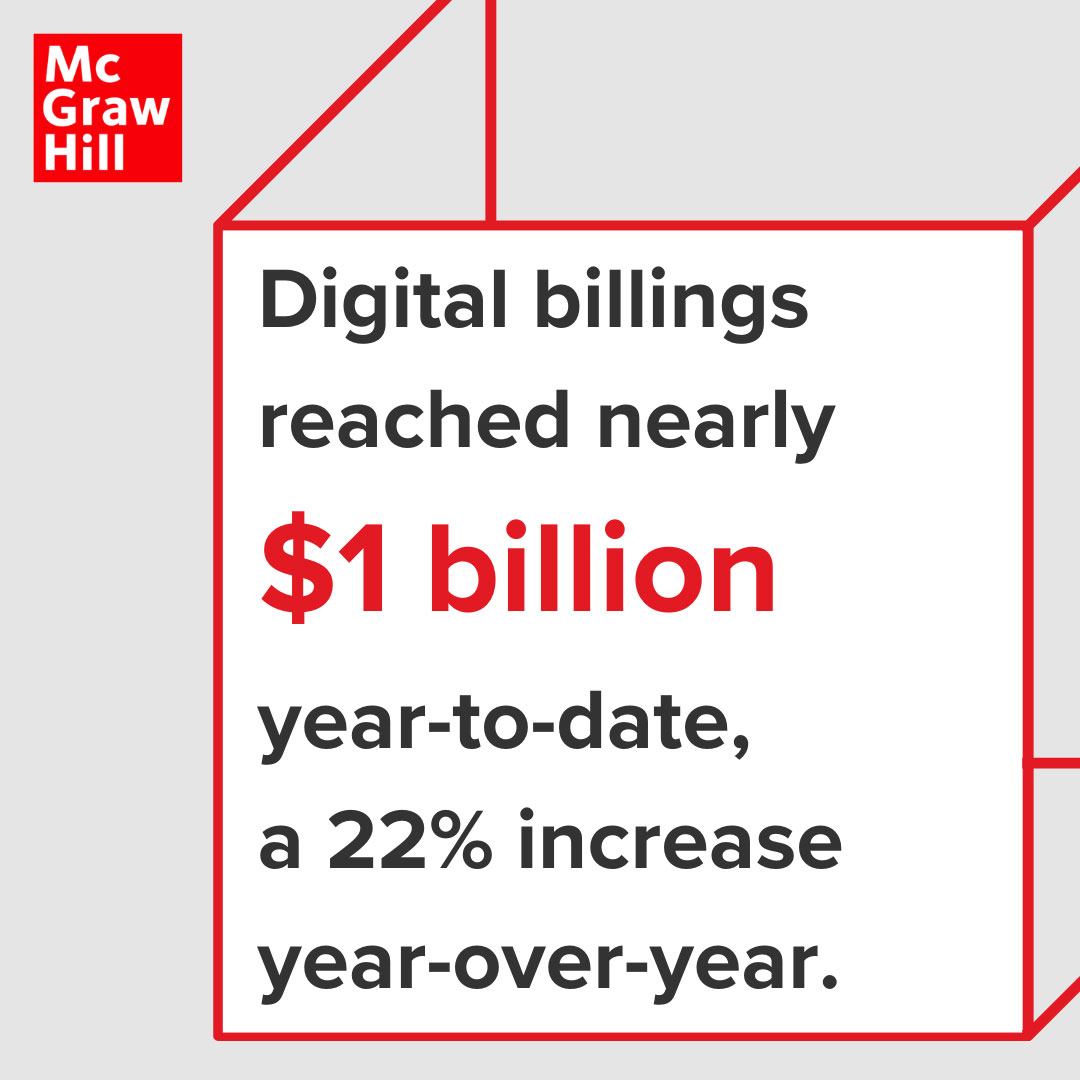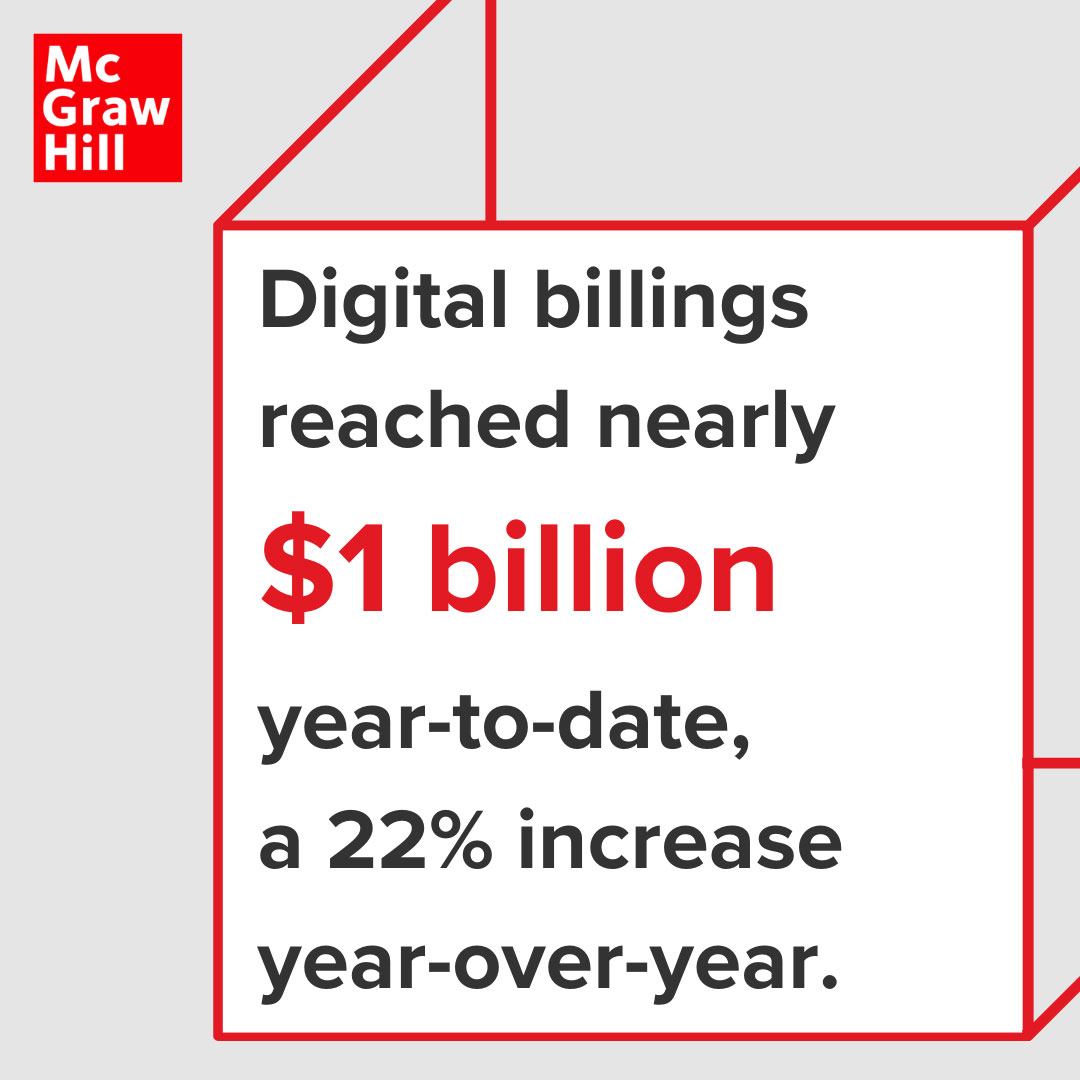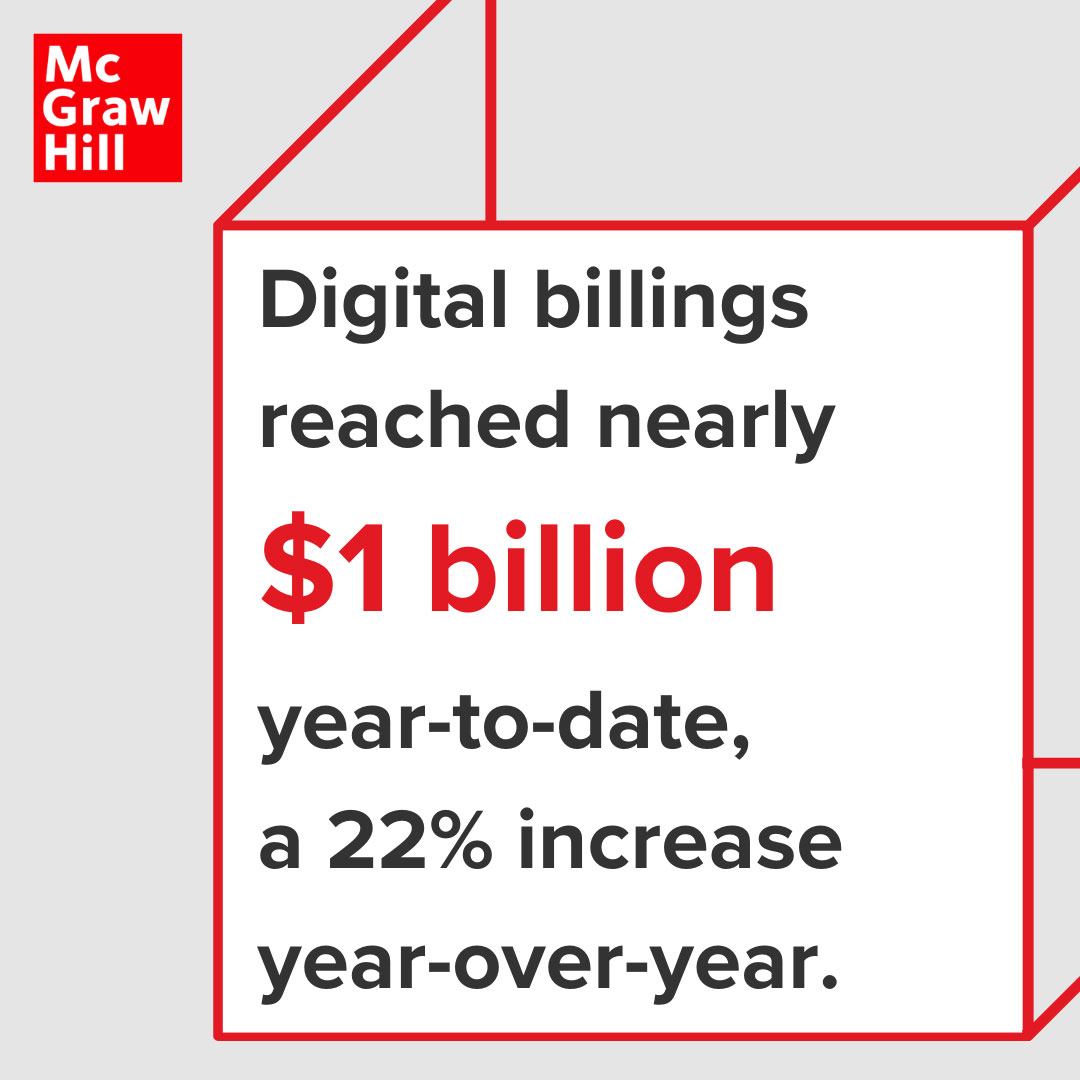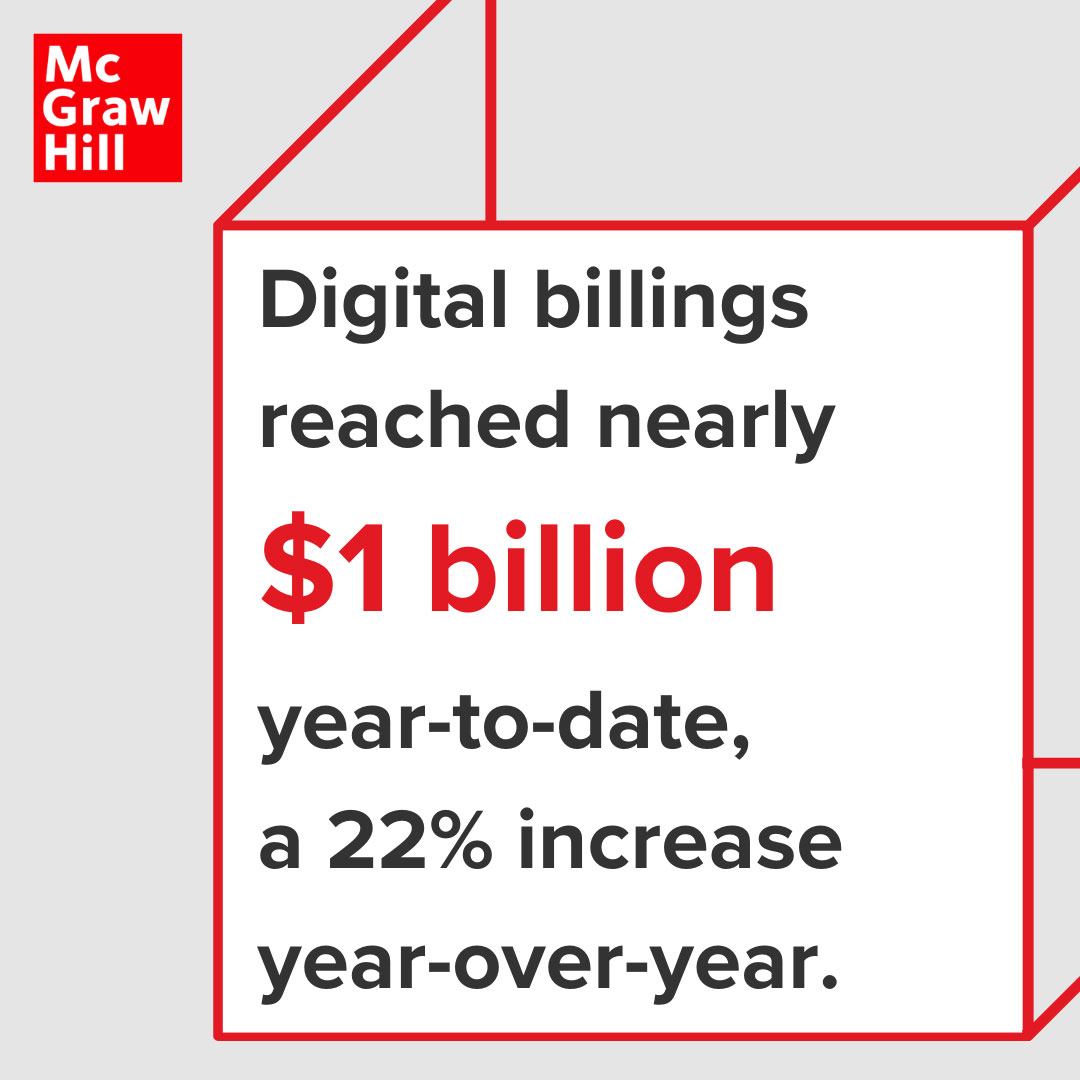 McGraw Hill
McGraw Hill is a leading global education company that partners with millions of educators, learners and professionals around the world. Recognizing their diverse needs, we build trusted content, flexible tools and powerful digital platforms to help them achieve success on their own terms. Through our commitment to equity, accessibility and inclusion, we foster a culture of belonging that respects and reflects the diversity of the communities, learners and educators we serve. McGraw Hill has over 40 offices across North America, Asia, Australia, Europe, the Middle East and South America, and makes its learning solutions for PreK–12, higher education, professionals and others available in more than 80 languages. Visit us at mheducation.com or find us on FacebookC, InstagramC, LinkedInC, or TwitterC.
Contact
Tyler Reedtyler.reed@mheducation.com
McGraw Hill (914) 512-4853