Behind the Cube: Antoinette Moore, Learning Technology Representative
Published November 8, 2019
---
At McGraw-Hill, helping students learn, grow and unlock their full potential is a team effort. Whether we work in product development, marketing, sales, engineering or elsewhere in the company, each of us plays a crucial role.
In our "Behind the Cube" series, we introduce an employee who embodies our mission, passion and values. This month, meet Antoinette Moore, a higher education sales leader from Mississippi.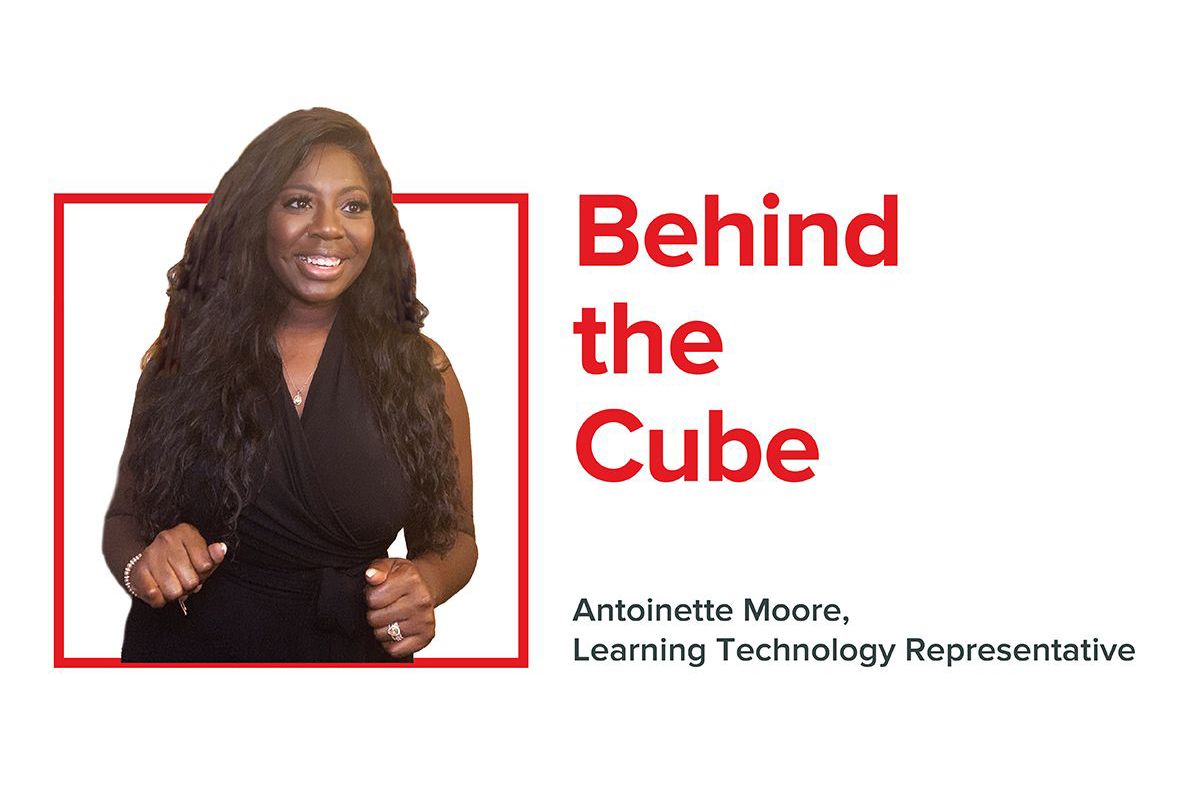 Time working at McGraw-Hill: Two years
Division: Higher Education
Based in: Central Mississippi
Questions:
What does a Learning Technology Representative do?
As a member of the higher education sales team, I'm a liaison between McGraw-Hill and our awesome customers at colleges in Central Mississippi and the Alabama District. My responsibilities vary from day to day, but I would say that I'm a problem solver. I consult with professors and administrators to find the ideal course materials for their students. I work with bookstores to ensure students can get access to those materials in the most affordable way, and I also work with students to ensure they effectively use their materials to get better grades.

What makes McGraw-Hill a special place to work?
McGraw-Hill has one of the most open and inclusive cultures I've encountered in my career. We are truly a family that spans the world! Everyone wants to see you grow and it's always about how we can get better together. We are putting amazing products into the hands of the leaders of tomorrow. I like that what we're doing makes a huge difference in the world.

What was your best day on the job?
The most memorable day for me was participating in team building and Top Golf with my local sales team. It was my first district meeting and it was a blast. We made tons of memories and played terrible golf!

What has surprised you most about working at this company?
McGraw-Hill really values continued learning. Our company doesn't just talk learning science, but we breathe it. I was extremely surprised at how approachable upper management is, and their investment into those around them, including myself when I was a new hire. I was also surprised about the amount of resources, infrastructure, and even talent our company has in place to train new employees. McGraw-Hill is invested in your learning and growth, and truly wants you to succeed.

How has working at McGraw-Hill helped you in your career development?
As a McGraw-Hill employee, I've had the pleasure of meeting many amazing people who have been able to thrive in their personal and professional lives, and that has been very inspirational to me. I was also part of the Stretch Forward mentoring program here which aligns your personal goals and aspirations with a mentor who helps you achieve those goals. Working here has pushed me beyond my levels of comfortability and it has shown me the steps I need to take to develop professional and personally.
Are you curious about career opportunities at McGraw-Hill? Visit https://careers.mheducation.com.