Business Statistics Course Products
Choose a content option below that suits your rigor, writing and teaching preferences.
A practical application-based approach that uses relatable writing examples to teach students how to tell a story about what the numbers mean. It integrates software examples using Excel and "R."
---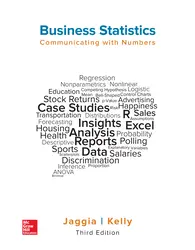 Business Statistics: Communicating with Numbers, Third Edition
By Jaggia and Kelly
Copyright: 2019
GET DETAILS
Known for its step-by-step format and real-world examples. Supports student learning through self-reviews, cumulative exercises, and coverage of various software packages.


---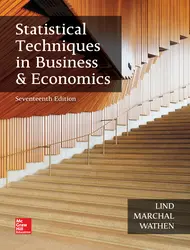 Statistical Techniques in Business and Economics, Seventeenth Edition
By Lind, Marchal, and Wathen
Copyright: 2018
GET DETAILS
A briefer version of the same author team with similar writing style - a simple, clear, and step-by-step approach to introductory business statistics
---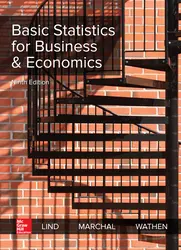 Basic Statistics for Business & Economics, Ninth Edition
By Lind, Marchal, and Wathen
Copyright: 2019
GET DETAILS
Uses real-life applications to apply critical thinking and teach students the "why." Includes Excel and mini-cases throughout.
---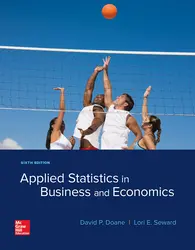 Applied Statistics in Business and Economics, Sixth Edition
By Doane and Seward
Copyright: 2019
GET DETAILS
A modern practical framework that employs realistic examples, case studies, and coverage of business analytics. May be used in undergrad or graduate business statistics.


---
Business Statistics in Practice: Using Data, Modeling, and Analystics, Eighth Edition
By Bowerman, O'Connell, and Murphree
Copyright: 2017
GET DETAILS
A fully adaptive, digital-first approach to teaching and learning business statistics. A video-based format that breaks from the traditional restraints of a traditional text structure.
---
---
Digital Tools to Help Your Students Succeed in Your Business Statistics Course
McGraw-Hill Connect® for Business Statistics provides the most comprehensive solution to the market. Each asset in Connect is designed to address pressing course challenges, like student engagement, student preparedness, and relevancy. No matter how your course is designed, we have a solution that's got you covered.
Learn more about Connect
Helping Students Prepare for Lecture
---
SmartBook - The first and only adaptive reading and study experience designed to change the way students read and master key course concepts. As a student engages with SmartBook, the program creates a personalized learning path by highlighting the most impactful concepts the student needs to learn at that moment in time and delivering targeted probing questions. This rich, dynamic delivery helps students learn the material, retain more knowledge, and get better grades.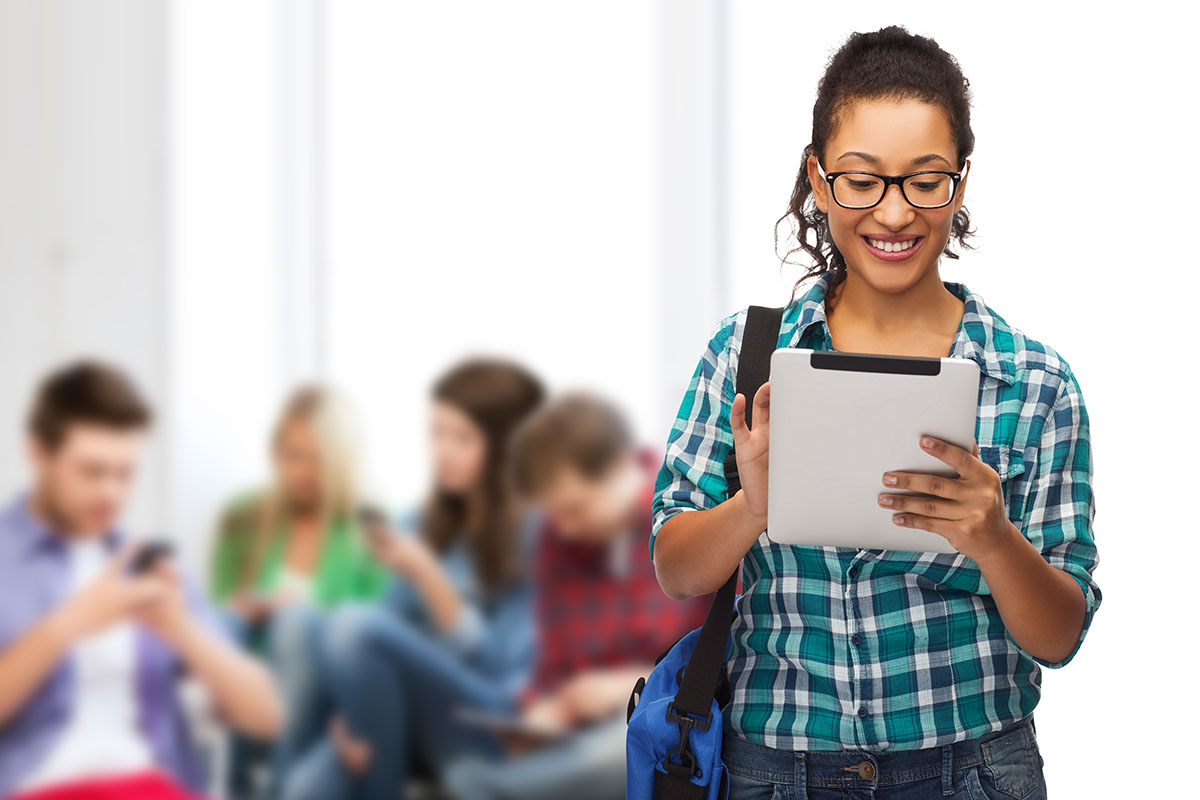 Helping Students Solve Problems
---
Guided examples provide narrated and animated step-by-step walkthroughs of algorithmic versions of assigned exercises, allowing students to identify, review, or reinforce the concepts and activities covered in class. Immediate feedback is provided so students can focus on the areas where they need the most guidance.

Auto-graded exercises using different numeric values each time a problem is served up to the student. This gives students practice in working a problem several times -- same question, but different numbers each time. This also deters cheating because each student in a class or lab receives a slightly different version of the problem and correct answer. Static versions are also available so that you can also have a set of exercises where students would get the same numbers.
Helping Students Connect the Dots
---
Business Statistics Prep Courses cover the basic concepts in Math, Statistics, and Excel, and are comprised of animated tutorial modules with quiz questions. Instructors can assign these as homework or include for optional practice. Prep Courses create a level playing field, refreshing, or filling in the gaps in students' knowledge about these important pre-requisite skills needed for the business statistics course, giving instructors more time in class to cover new topics and ensuring that students do not get left behind.