Presenting the New and Improved
NutritionCalc Plus Dietary Analysis Tool
NutritionCalc Plus, available for all Nutrition titles in McGraw Hill Connect®, is a powerful dietary analysis tool featuring more than 106,000 foods from the industry's leading source: ESHA Research. This nutrient database is comprised of data from manufacturers, restaurants, grocery stores, literature sources, and the latest USDA Standard Reference for the most precise and accurate information.
Click here and tell us about your teaching style, and we'll match you up with content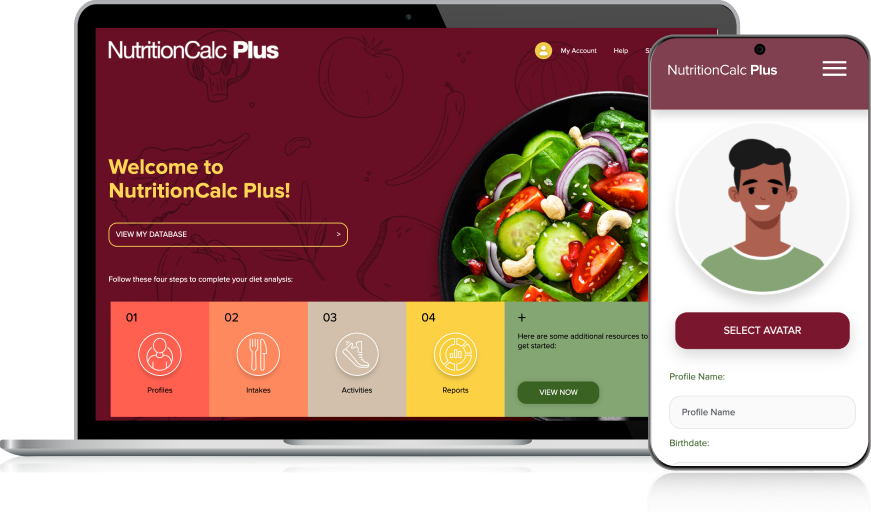 We've added plenty of relevant content to this already powerful tool:
New user-friendly design

Augmented database of foods – over 106,000 items

Progressive Web app w/mobile-friendly features

New Profile features – maintain weight, non-binary gender option, and caloric intake warning if under 1200 calories

Avatars – choose from over 200
Timesaving Auto-graded Assignments in Connect
Assess My Diet provides auto-graded personal analysis assignments in Connect that complement the NutritionCalc Plus tool. Students are directed to answer questions about their dietary patterns based on generated reports from NutritionCalc Plus. These assignments include Dietary Guidance, Carbohydrates, Proteins, Water, Vitamins, Energy Balance, Lipids, and Minerals. Created and reviewed by instructors like you, they are relevant, current, interesting, and easy to implement.
Easily Assignable, Auto-graded Case Studies in Connect
Assignable and auto graded with NutritionCalc Plus reports, these case studies are designed to help students apply their knowledge and gain further insight into dietary analysis. They can also be used with students who have body-image issues. They include:
Bone Health
Breastfeeding
Constipation
DASH Diet
Diabetes
Dietary Guidelines
Digestion
Fad Diets (Paleo)
5,000 Calorie Diet
High Protein Diet
Mediterranean Diet
Nutrient Density
Okinawan Diet
School Age Diet
Vegan Diet
Weight Gain
Weightlifting
WIC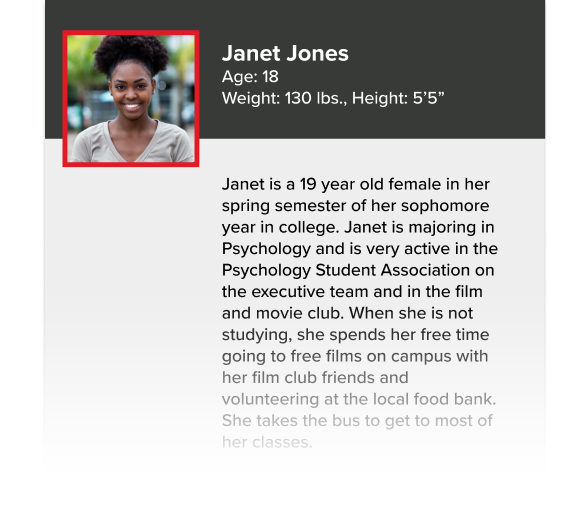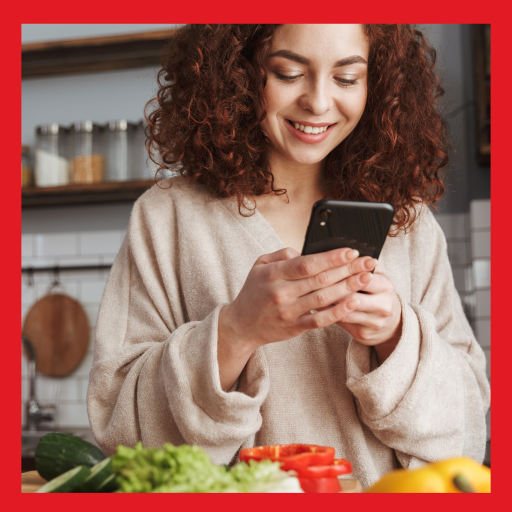 Best Practices: Using Assess My Diet in your Course
Click here for detailed instruction on how best to use Assess My Diet.

Click here to see how McGraw Hill Connect & NutritionCalc Plus helped modify student dietary patterns.
Follow this link to register and receive further information about NutritionCalc Plus.