South Carolina
Career and Technical Education
The Role of the Athletic Trainer in Sports Medicine: An Introduction for the Secondary School Student (Prentice)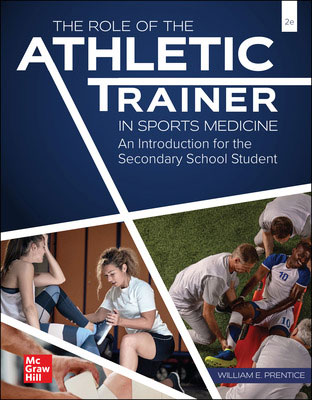 The second edition of The Role of the Athletic Trainer in Sports Medicine: An Introduction for the Secondary School Student, available in hardcover, is a program that introduces Athletic Training to the Secondary School student. The content matches the curriculum standards created by NATA specifically targeted to the Secondary School student to help them begin their Athletic Training tutelage. More information about these standards can be found at NATA.org.
Program Highlights:
Hands-On Interactive Activities
Mobile eBook
Additional digital resources including instructor tools, videos, and diagrams
Have Questions or Need More Information?