6–12 Florida Social Studies
Welcome to Your 6–12 Florida Social Studies Sampling Experience
Learn how 6–12 Florida Social Studies helps you inspire students to make vital connections between the past and present as they experience history and civics through multiple perspectives and inquiry. Designed to establish core knowledge, develop critical thinking skills, and enhance civil discourse, Florida Social Studies fully aligns with Florida standards. Guiding students as they grow into the leaders of tomorrow, these courses prepare them for success on state assessments while inspiring active citizenship.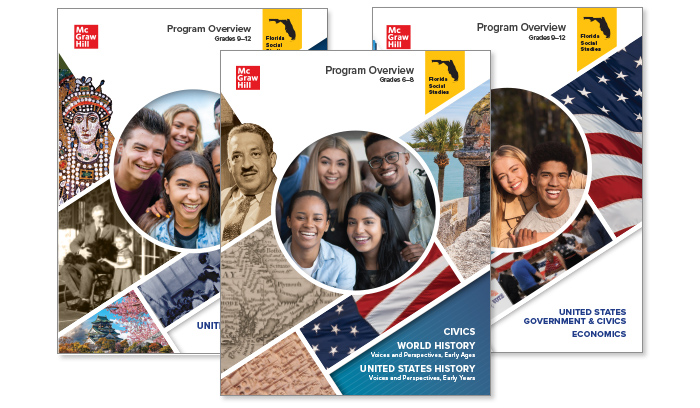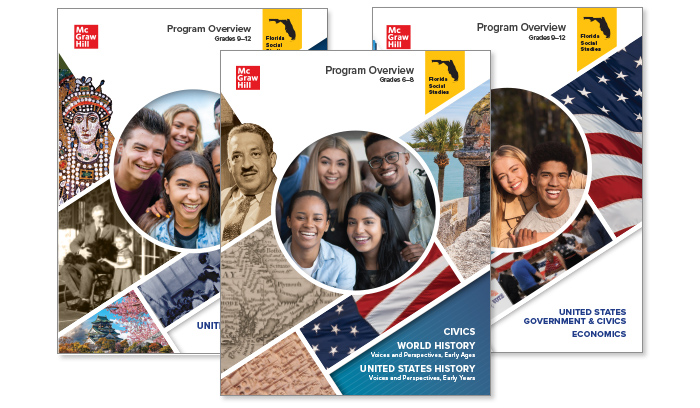 Sample Print

Explore the Student Research Journal and Teacher Edition to launch collaborative discovery through engaging inquiry-based learning.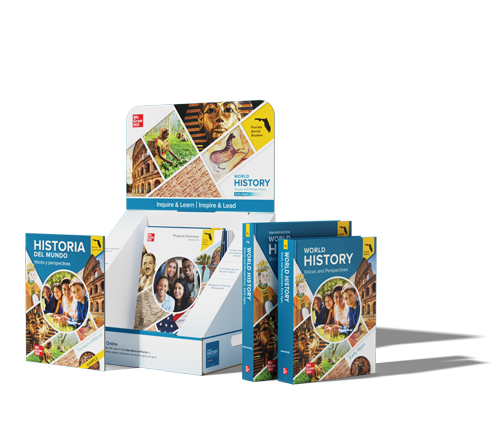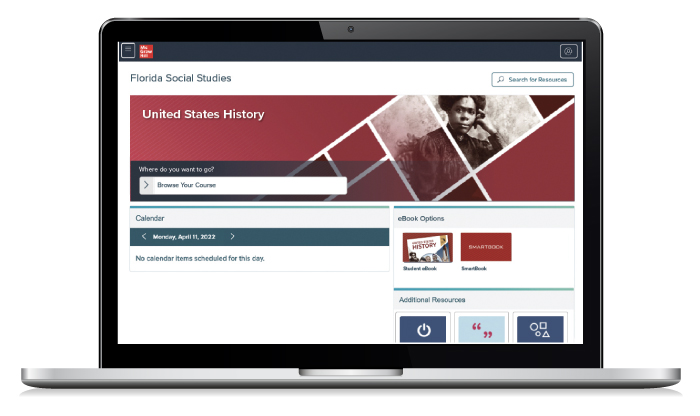 Sample Digital

Experience a platform that puts dynamic resources at your fingertips with a library of primary sources, maps, photographs, and videos for your students to explore.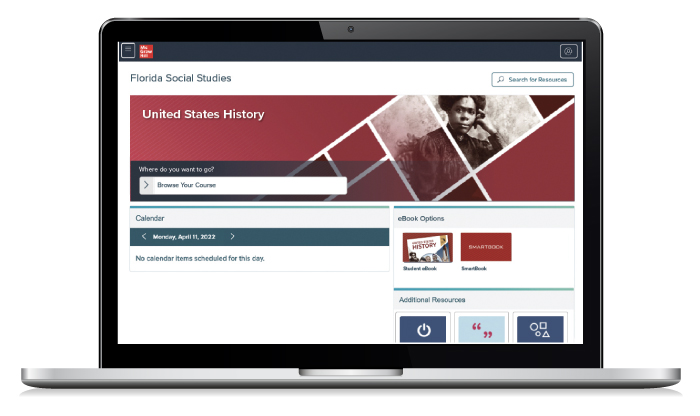 Want to Learn More or Schedule a Presentation?
Contact your local sales representative to learn more about how Florida Social Studies can transform the learning experience for students in your classroom or request a print sample.