Access CA IMPACT here until August 19th. After August 19th, all digital access will be through Schoology via your LAUSD log in.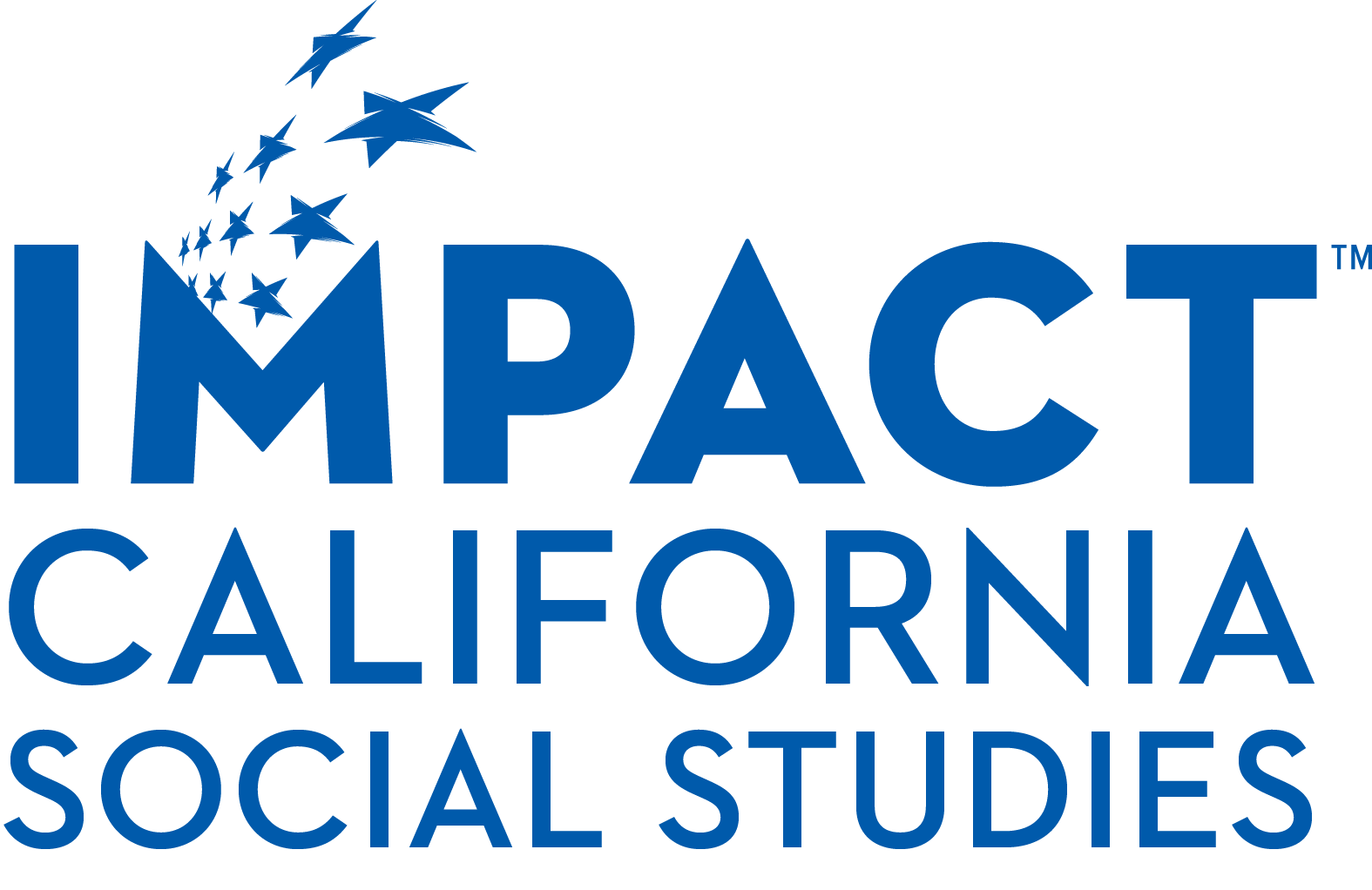 IMPACT: California Social Studies Online
Your portal for:
Extraordinary flexibility in resources.
Creating and delivering dynamic lessons.
Engaging students with interactive content.
Building strong inquiry, citizenship, and literacy skills.
How to Use IMPACT
Learn how to easily become a master of the flexible resources and powerful instruction of IMPACT: California Social Studies Online.
---
Start here with this Quick Start Course for an interactive overview of California: IMPACT Social Studies.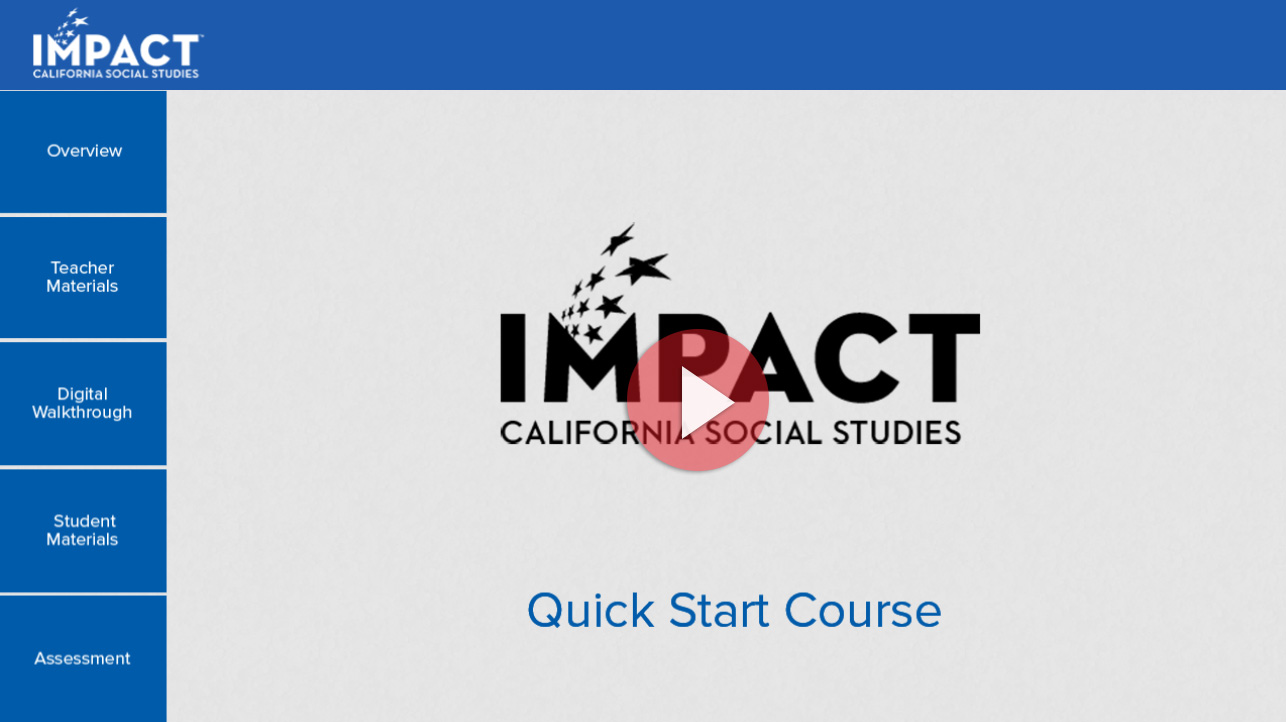 Our Digital Walkthrough provides instructions on accessing and using:
Online Teacher Center
Class Dashboard
Online Lesson Plans
How to Customize Classes and Material
How to Find Resources
Using the Online Assessment Test Generator
Creating Assignments
Assigning Different Reading Levels
Spanish Materials
Download PDF
Login to IMPACT Online K–5 now
Use this login to Explore California IMPACT this summer. After August 20, 2019 access to the program will be available through Schoology.
Professional Development Resources
Learn more about the multitude of resources to support individual teaching styles, classroom technology use, and student needs.