Behind the Cube: Michael Killian, Learning Technology Representative
Published February 19, 2020
---
At McGraw-Hill, helping students learn, grow and unlock their full potential is a team effort. Whether we work in product development, marketing, sales, engineering or elsewhere in the company, each of us play a crucial role.
In our "Behind the Cube" series, we introduce an employee who embodies our mission, passion and values. This month, meet Michael Killian, a learning technology representative from Dubuque, Iowa.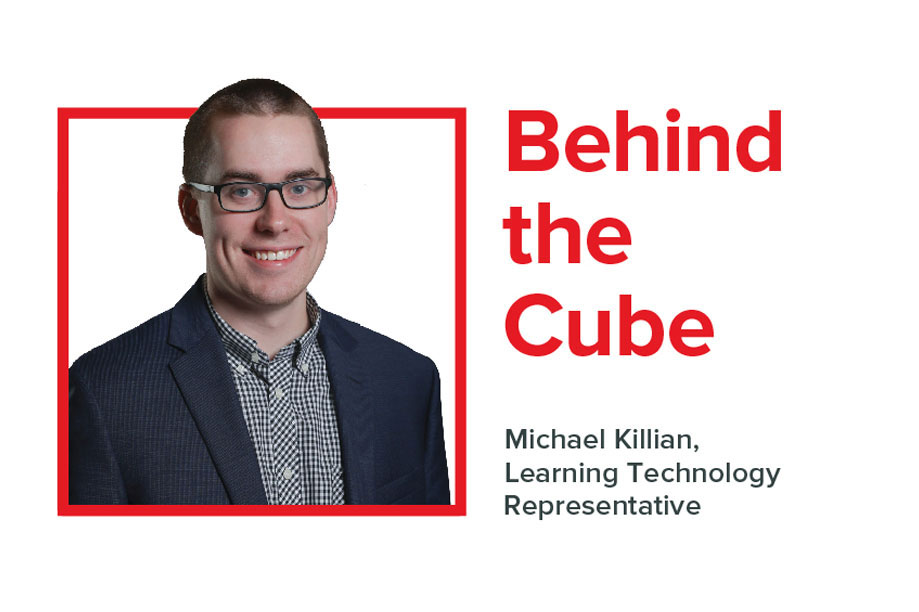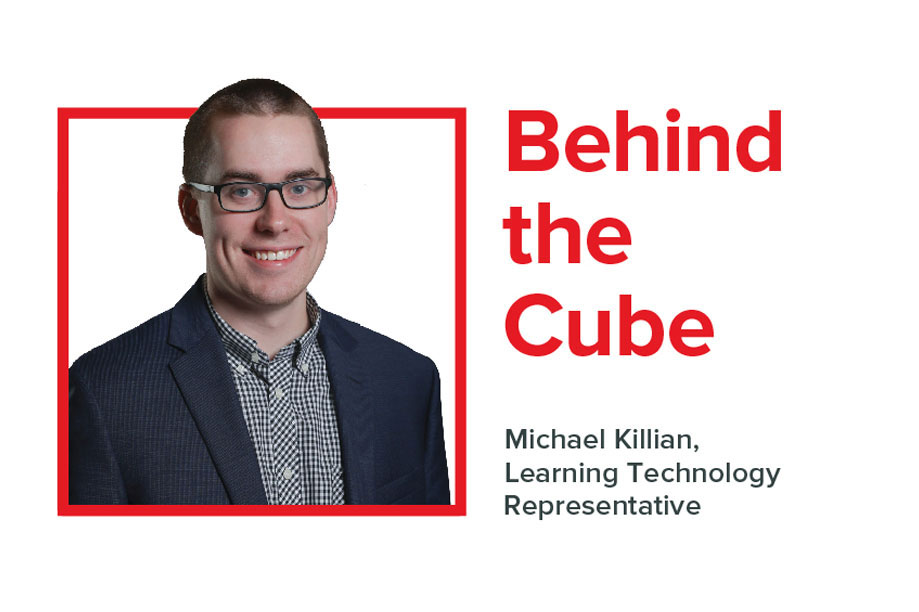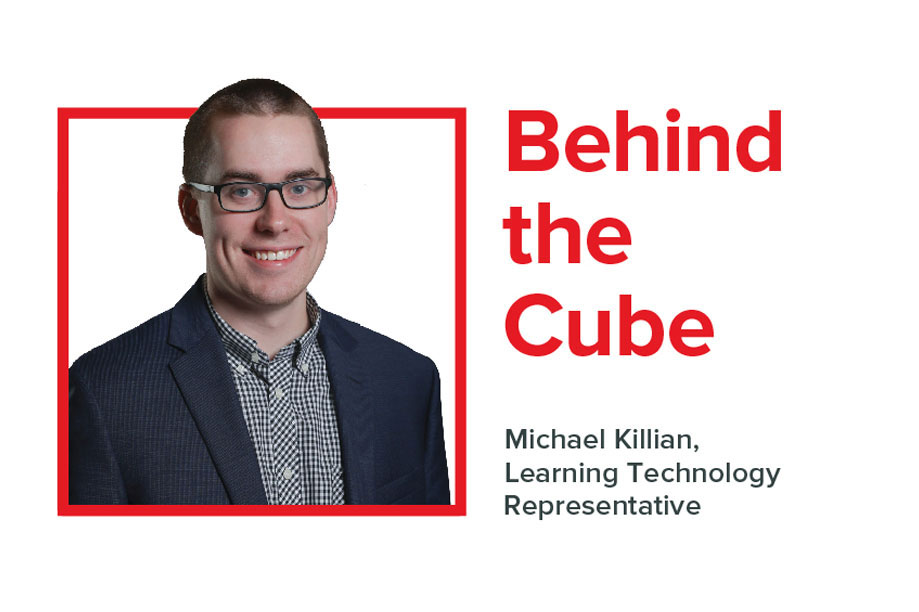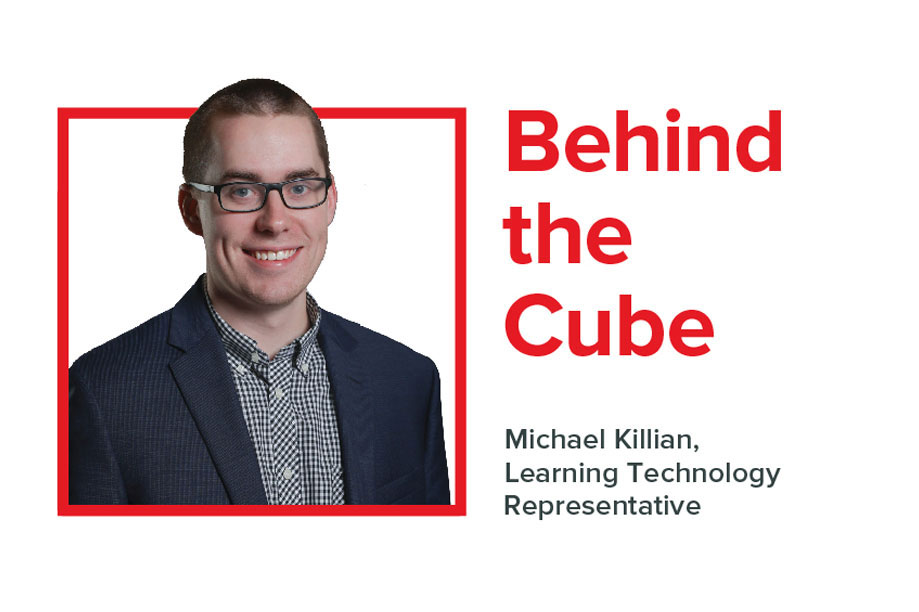 Time working at McGraw-Hill: 1 year and 10 months as a full-time employee (plus 1 year as an intern)
Division: Higher Education / Sales Solutions Team as a Learning Technology Representative
Based in: Dubuque, IA
Questions and Answers:
How has working at McGraw-Hill helped you in your career development?
In transitioning from my role as an intern to a Learning Technology Representative after graduating from college, I've grown in my communication and presentation skills. Working at McGraw-Hill has helped me deepen my passion for sales and education by understanding the ins and outs of the industry. I've also built relationships with colleagues and customers that have helped strengthen my interpersonal skills.

What does a typical workday look like for you?
I work with professors around the country that teach courses in Humanities, Social Sciences, and Languages, helping them implement digital learning technology into their programs. I spend a lot of time reaching out proactively or taking incoming correspondence on the fly, helping customers through a variety of issues and finding solutions that best fit them and their course. I also manage sales and relationships with colleges, universities, bookstores, and industry partners throughout the United States.

What do you like about working in the Dubuque office?
The Dubuque office is a great place full of talent and experience. The people I'm surrounded with help me through the worst issues and celebrate the biggest wins! I'm very fortunate to have such a wealth of resources under one roof in this office.

What was your best day on the job?
The best days on the job are when I get to hear the "oohs" and "ahhs" when talking with an instructor. That often happens when I'm demonstrating features within the McGraw-Hill Connect technology, but there are other times where they get the "a-ha" moment that what we are talking about is perfect for their course.

What are some of your favorite hobbies or activities?
I enjoy spending time with my friends and family, whether it is spending the weekend with my parents and fiancée at the lake or going bowling with a group of friends.

What would you tell a potential candidate about McGraw-Hill to convince them to apply for a job?
I'd say from day one you are treated like family, whether you are a full-time employee or an intern. The great people you get to work with everyday makes coming into the office that much more enjoyable. Also, the impact you can have is such a fulfilling feeling, knowing that each conversation you have with a customer could help the next doctor, CEO, or President.
Are you curious about career opportunities at McGraw-Hill? Visit https://careers.mheducation.com.
Related Links: