Behind the Cube: Courtney Jones, District Sales Manager
Published January 21, 2021
---
At McGraw Hill, helping students learn, grow, and unlock their full potential is a team effort. Whether we work in product development, marketing, sales, engineering or elsewhere in the company, each of us makes an impact.
In our "Behind the Cube" series, we introduce employees who embody our mission, passion and values. For this month's edition, meet Courtney Jones, District Sales Manager in our Higher Education department.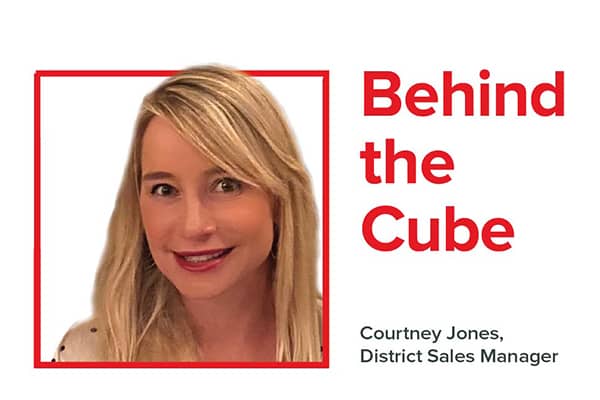 Time working at McGraw Hill: 20 years
Division/Department: Higher Ed
Based in/Location: Texas
Questions and Answers:
Tell us a bit about you and your role at McGraw Hill.

I am a District Sales Manager at McGraw Hill in our Higher Education division. I am based in Houston, Texas, but also cover southern Louisiana and Mississippi. I have the pleasure of leading a team of eight very talented Learning Technology Representatives (LTRs) who work alongside two Learning Specialists, an Enterprise Account Manager, and an ALEKS Math Specialist on a day-to-day basis.

What I love most about my position is recruiting, training, and developing talent for our organization as well as building a collaborative culture that fosters growth.

What does a typical workday look like for you, and how has your work changed due to COVID-19?

A typical workday for me pre-COVID would have been spent working on a college campus with one of my LTRs, peppered with analyzing sales data, conference calls, and one-on-one meetings. We would see as many professors as possible, uncover needs, and find the best solution to improve student outcomes.

Post-COVID, I take a day that I would normally have spent on campus with an LTR to work virtually with them. That could include anything from strategizing around opportunities, personally reaching out to customers, or helping them analyze reports to see areas of upside.

How has McGraw Hill helped you in your professional development over your 20-year career here?

McGraw Hill invests in their employees' futures and I couldn't be more grateful for the opportunities they have offered me over the years. I have had the honor to work with and learn from some truly talented people through our internship opportunities (marketing & editorial), our Stretch Forward mentoring program, the District Manager Leadership Council, the Women's Leadership Initiative, Employee Engagement task forces, and the National Sales Meeting planning committee…just to name a few.

One of the fabulous things about this company is that if you work hard, have a track record of success, and have innovative ideas—senior leaders are willing to listen to any proposal you may have. An example of this is when I approached our National Sales Manager six years ago with an idea to redesign several of the southeastern districts to make them run more efficiently and in a way that made more sense geographically. I was also ready to lead my own team and thought Houston/Louisiana would be the perfect fit. I was given that chance and many more before and after that. I can honestly say that McGraw Hill has played a key role in my development not only professionally, but personally, as well.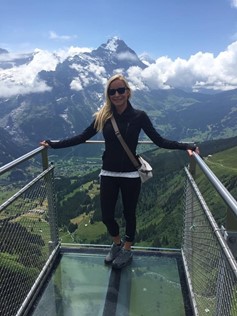 What are some of your favorite hobbies or activities outside of work?

I am an animal lover and have a full house of fur babies. While I wouldn't call it a hobby necessarily, it is how I spend much of my free time. Pre-COVID, I travelled internationally every chance I got and really enjoyed learning about different cultures. I also love gardening, solving puzzles, reading, and watching anything science-related.

We're entering a new year! What are you most looking forward to in 2021 (work-related or not)?

I am looking forward to getting my entire team together for dinner and having a district meeting! I can't wait to get back on campus and see our customers. I can't wait to feel the sunshine on my face walking across the quad—seeing all the students hustling to class. It's the little things we take for granted that I can't wait to experience again. Of course, like everyone else, I also can't wait to travel too!

What would you tell a potential candidate about working at McGraw Hill to encourage them to apply?

McGraw Hill is a very special place. I feel so lucky to have come across my first sales position so many years ago. I don't see working here as a job, it's a career. It is a company where you can learn and develop professionally and personally, a place you can call home. There are so many different career paths and opportunities that one never needs to switch companies to get more experience. I am always proud to tell people that I work at McGraw Hill. It's not very often one can say they make a difference in educators' and students' lives every single day. At McGraw Hill you can, and you do.
Are you curious about career opportunities at McGraw Hill?
Related Links: