Connect® for Principles of Marketing
---
SmartBook 2.0
Most students don't come to class prepared. With SmartBook 2.0 and its powerful personalized learning experience, you can give students the tools to change that. Have students learn the basics before they come to class, so you can be the educational expert that leads students to more "aha moments". More Personalized. More Productive. More Prepared.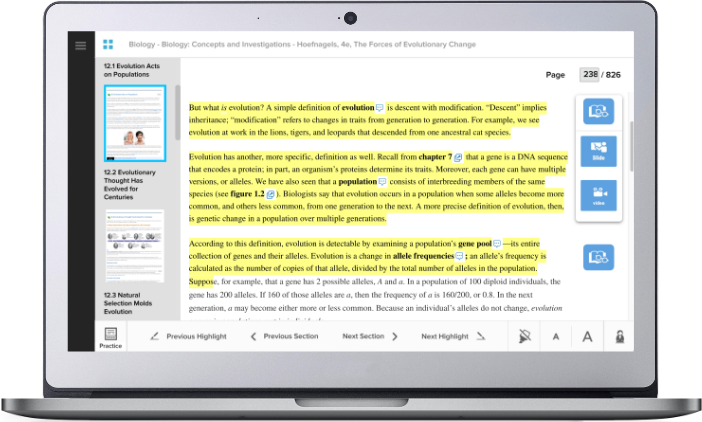 Application-Based Activities (Marketing Mini Sims/Practice Marketing)
The Connect Application-Based Activities are highly interactive, automatically graded online exercises that provide students a safe space to practice using problem-solving skills to apply their knowledge to realistic scenarios. Students take on the role of a Marketing Manager and work through multiple decision-making paths to complete assigned goals. Each scenario addresses key concepts and skills resulting in improved critical thinking and relevant workplace skills.
Click the video to the right to see a brief demo of the Marketing Mini Sims. Click the video link below to learn more about Practice Marketing.
Connect Exercises
We take students higher up Bloom's with assignable digital assets that drive a deeper level of content understanding. Take students from simple memorization to concept application by assigning a variety of exercises including animated videos, case analyses, marketing analytics exercises, video cases, marketing plan prep exercises and more!