Learning Solutions
> Digital Solutions
> Flexible Implementation
Flexible Implementation
A successful implementation includes structuring content and pacing goals that support your instruction style and classroom environment. Our implementation partners will guide you as you decide the right mix for your course format.

Structuring Your Course in Any Classroom Environment
With ALEKS, you can control the student experience and pacing of content. You can choose more structure by holding the entire class accountable with due dates or less structure by allowing students to work at their own pace.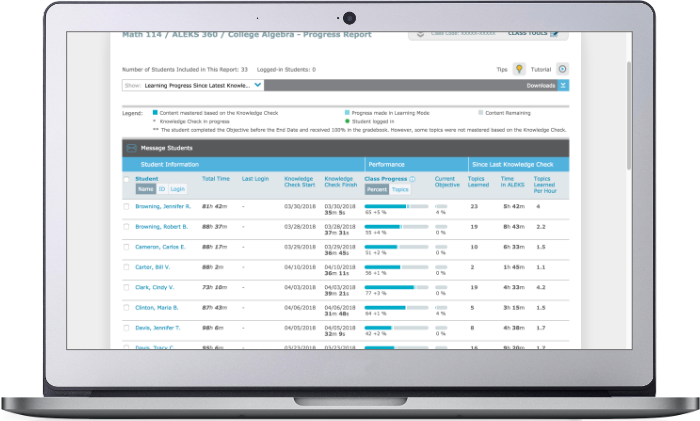 Co-requisites
Using a just-in-time approach, ALEKS recommends prerequisite topics and can be assigned for a grade or not. As you assign core topics, ALEKS automatically assesses what pre-requisite topics students may or may not need giving you more time to direct your instruction.
Read the Univ of Central Oklahoma Case Study for Math